If you're into fitness and Android, Google has the app for you. Google Fit, Google's rival to Apple's Healthkit, just landed in the Google Play store, and so far it's notably more functional than Apple's barren, bug-ridden Health app. With 864 ratings and 4.3 stars out of 5 at the time of writing, Google's software endeavors into quantified health are off to a running start.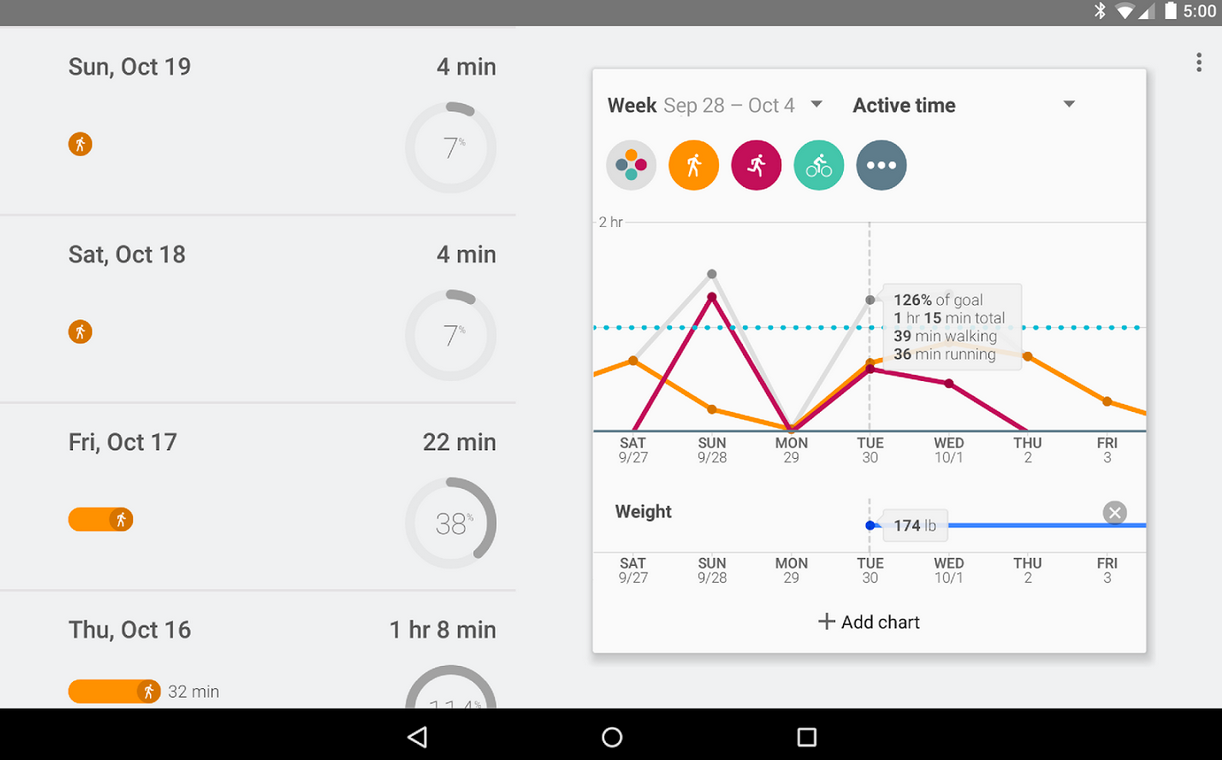 Google Fit integrates with the sensors built into newer Android smartphones to track walking, running, and biking movement. Naturally, the app integrates into Android Wear, Google's wearable operating system, which runs on devices like the Moto 360 smartwatch. If you'd like to start quantifying yourself in Google's ecosystem, you can check your progress on Android mobile devices running Android 4.0 and up as well as through a handy desktop interface.
The whole thing is thoroughly Googly, with a sparse design offering colorful ways to visualize data—something that should come pretty naturally to the search giant. Happily, Fit also tackles one big annoyance of fitness trackers, working as an interface for data collected from third party sources. Google Fit plugs into a number of other popular fitness apps, including Strava, Runkeeper, and Withings, with more partnerships likely in the pipeline. Fit also allows you to manually input activity sessions, in case something goes awry—and in our experience with fitness trackers, it often does.
Still, with positive app store reception and a clean, understandable interface, Fit is off to a smooth start, which is certainly more than Apple can say. If Google Fit gains traction and decides to hop over to the iOS app store, as so many Google apps are wont to do, Apple's foray into health and fitness might be in trouble.
Photo via pestoverde/Flickr (CC BY-2.0)