Facebook had high hopes for Home, the company's Android software…but it turned out to be the company's Battlefield Earth, a cumbersome dud fueled by hubris that pretty much no one liked. Indeed, it was Facebook's most high-profile product flop. But there was one feature that stood out, so Facebook pulled it out and stuck it in other mobile products: Chat Heads.
Chat Heads let users read their messages on the Facebook app without leaving the Newsfeed or whatever else they were looking at, pulling up each individual message with a little bubble with the sender's profile picture. It's a user-friendly feature, which is why a company called Faces.im brought Chat Heads to desktop.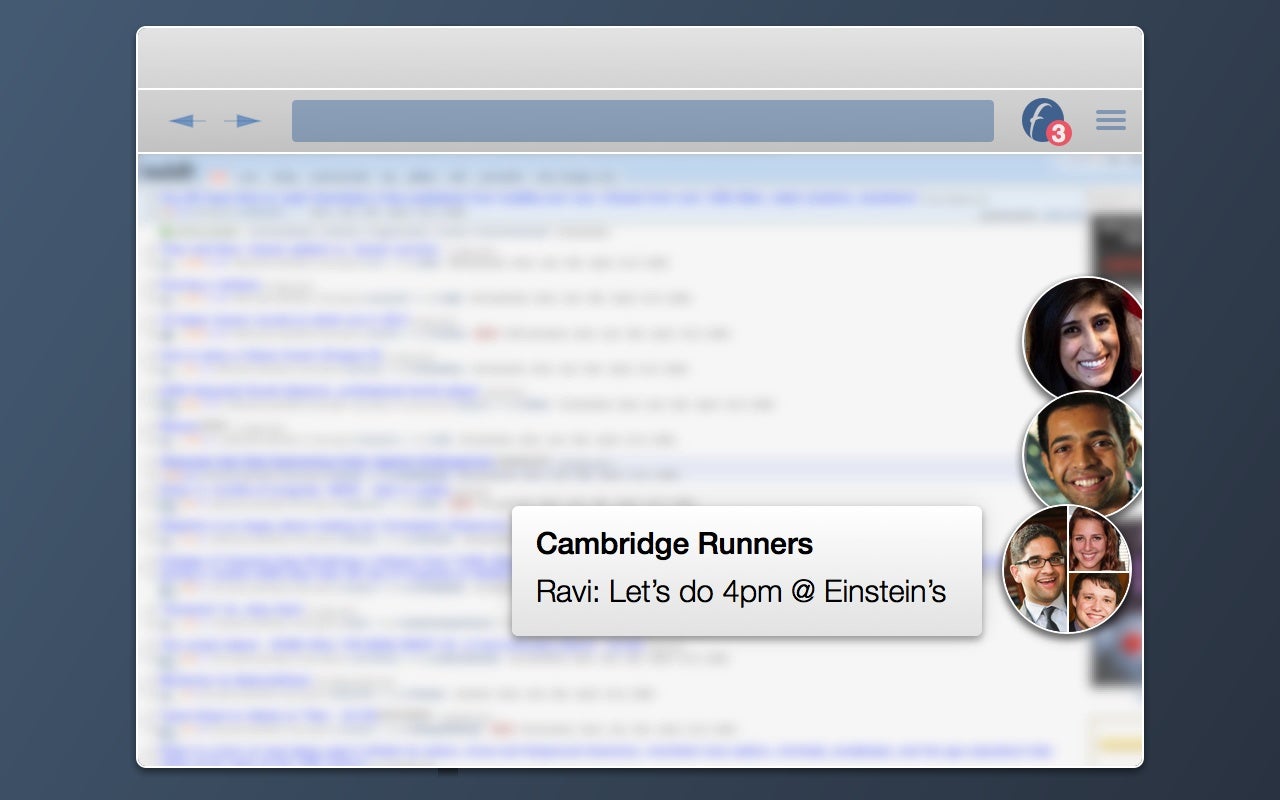 Screenshot via faces.im
Faces.im has created a free Chrome extension that lets you read your Facebook messages via Chat Heads, with bubbles popping up whenever you get a new message. Clicking on the extension opens up Facebook chat as if you were using Messenger, but you're on your computer, not your phone.
If you use Messenger to talk to people frequently and you work from a desktop, it's a good way to keep on top of your messages more easily.
That a third party invented this also speaks to how much Facebook is focusing on mobile…and ignoring web-based use. There is a desire for more advanced, sleek features on desktop, but the company hasn't made any real innovations or applied its unbundling plan to the web. Maybe in five years an all-mobile creative strategy would be smart, but right now, it's making services like Facebook have a stale appearance for people who access the site on their MacBooks instead of their iPhones.
H/T CNET | Photo via Flickr/Elvert Barnes (CC BY 2.0)