The dream of colonizing Mars just got another huge boost.
Dubai, always willing to throw money at spectacular and often absurd projects, says it's building a prototype Mars colony in the desert to provide "a viable and realistic model to simulate living on the surface of Mars."
The announcement comes a few days after Elon Musk showed off his BFR, which is short for either Big Falcon Rocket or Big Fucking Rocket, depending on who you believe. The massive spaceship is designed to send humans to Mars by 2024. The United Arab Emirates government will spend $140 million to create the 1.9 million square foot facility, dubbed "Mars Science City."
Like Musk's rocket, this concept civilization is no mere fantasy. In fact, renounced Danish architect Bjarke Ingels will lead the project and has already come up with some remarkable designs.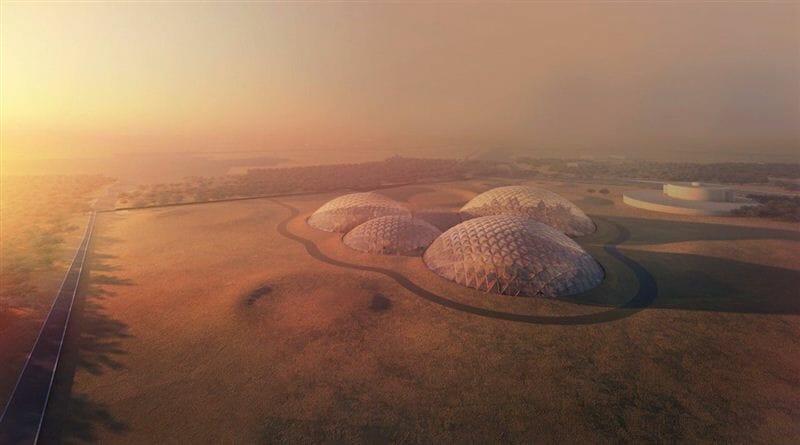 The project is part of the UAE's "Mars 2117" strategy with the goal to build the first human settlement on Mars in the next 100 years.
"Mars 2117" is a seed we are sowing today to reap the fruit of new generations led by a passion for science and advancing human knowledge. pic.twitter.com/IExtnpiO2B

— HH Sheikh Mohammed (@HHShkMohd) February 14, 2017
The desert city will be filled with laboratories for food, energy, and water used for testing and studying agriculture to ensure we can sustain food supplies after we arrive. The UAE said it's also building a 3D-printed museum made of desert sand that shows off "humanity's greatest space achievements."
"The new project is another step in the UAE's leading contributions to the global science movement; we seek to set an example and motivation for others to participate and contribute, to humanity's march into space," said Sheikh Mohammed bin Rashid, prime minister of the UAE.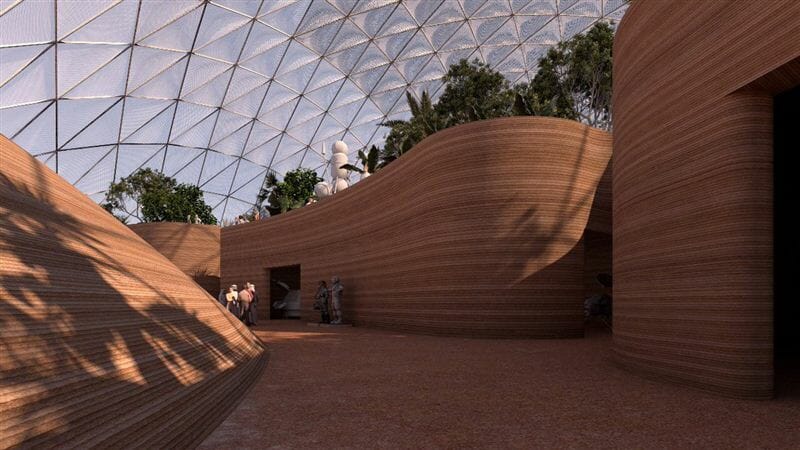 One of the many concerns about traveling to Mars is its harsh terrain. To replicate those surfaces, 3D-printing will be used with heat and radiation insulation, "It is hoped the experience will form an important reference model for future innovation around sustaining life in a hostile planetary environment. A range of experiments are to be devised which will lead to innovation around self-sufficiency in energy, water and food," the government of Dubai wrote.
The UAE wants to attract "the best scientific minds from around the world." Some of them will even be able to live on the recreated planet for a year.
Editor's note: This article has been updated for clarity. 
H/T Digital Trends