Sen. Dianne Feinstein (D-Calif.) passed away on Friday at the age of 90, and while many people found out the news from the social network X, formerly Twitter, others allegedly heard it from an American Girl meme account.
The Instagram account @hellicity_merriman, which has more than 194,000 followers, is a popular page that incorporates American Girl dolls into meme content, and popularized the "We need an American Girl doll who…" format. It's also where people discovered Feinstein had died.
On an Instagram Story posted Friday morning, is a text post that simply says, "If this is how you find out Dianne Feinstein died you have to be honest."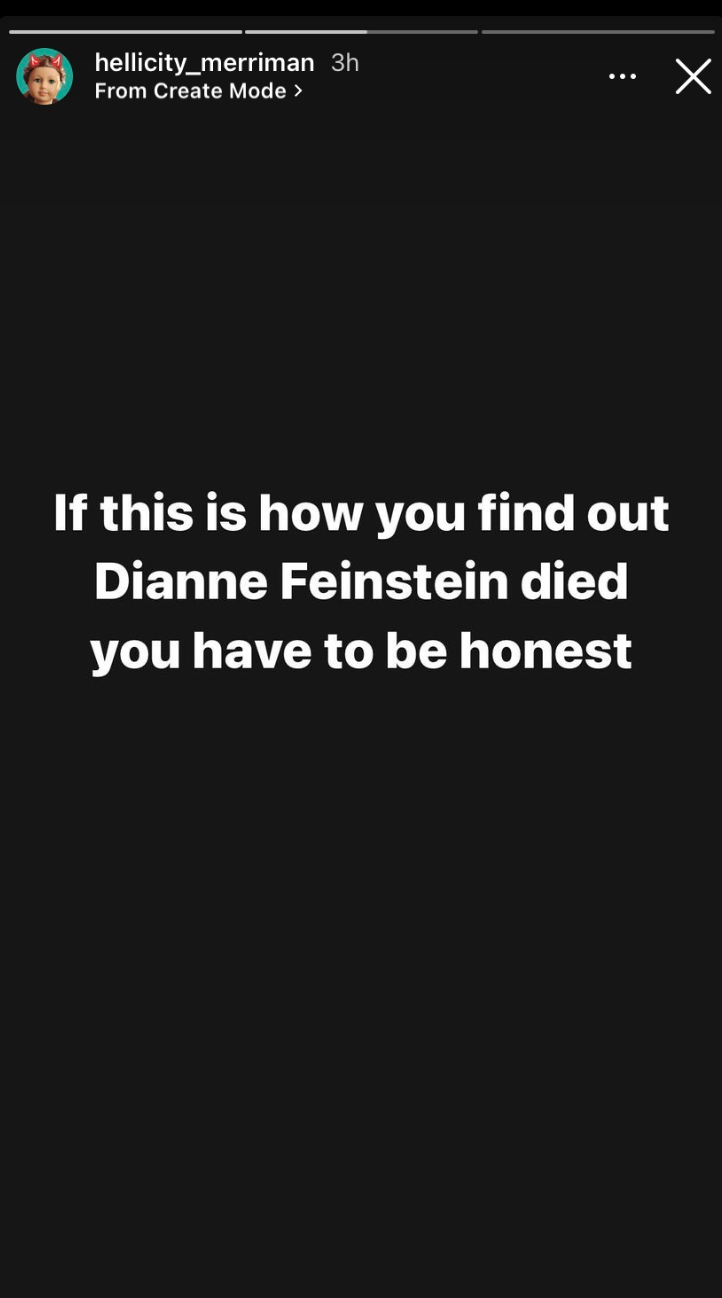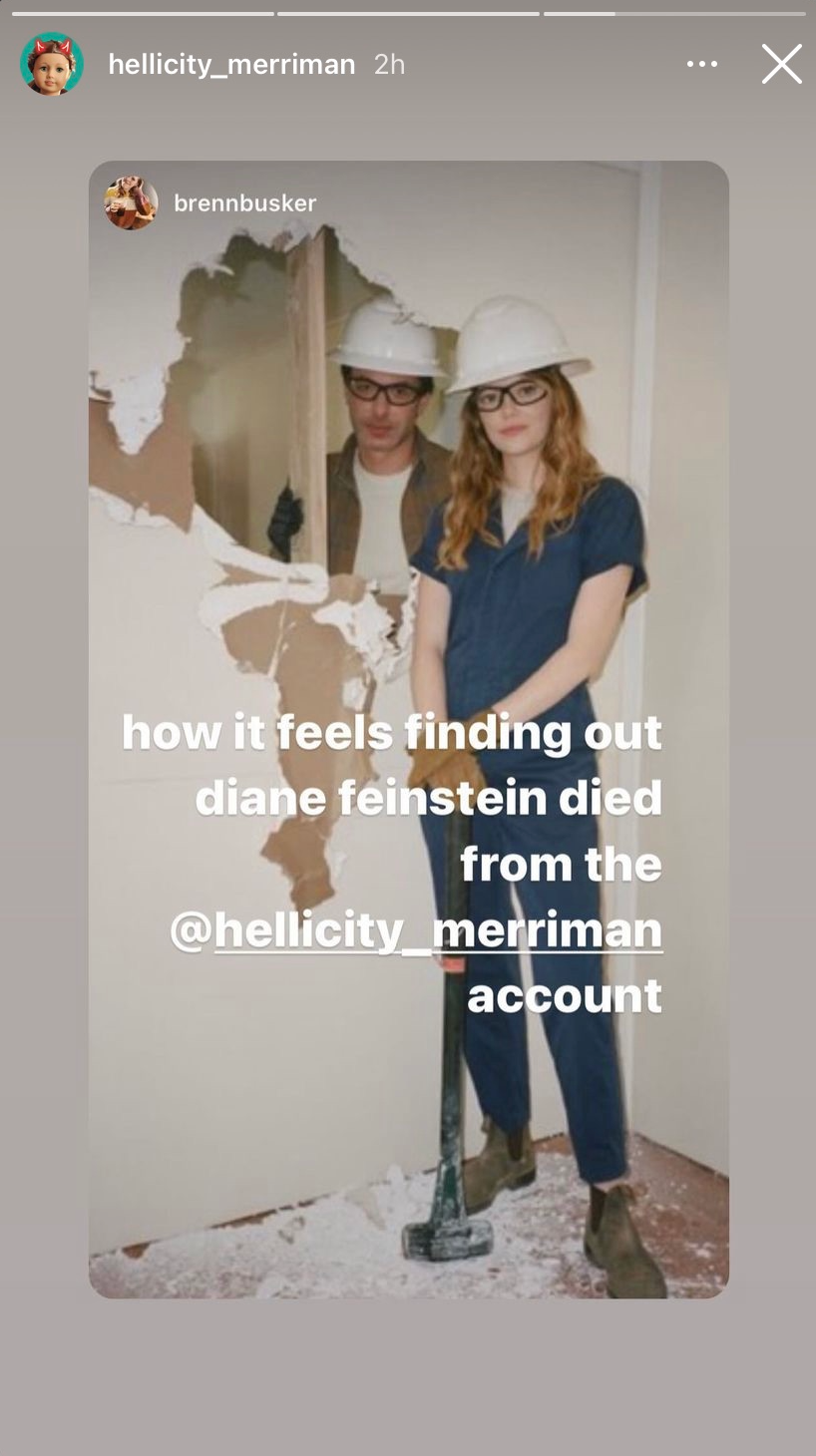 Barrett Adair, one of two creators who run the account, tells the Daily Dot that "I just happened to hear the news before most folks got push alerts about it, and posted the one IG story that we currently have up about it."
But this isn't the first time the @hellicity_merriman account has apparently broken news about the death of a public figure: It happened with Queen Elizabeth last September as well.
"Since then," Adair says, "it's become somewhat of a bit for us to post rapidly about breaking news, just to continue the joke with our followers that our meme account is how they hear about important stories."
Adair says their Instagram DMs are also full of people claiming this is how they found out. Other meme accounts are apparently breaking the Feinstein news as well.

We crawl the web so you don't have to.
Sign up for the Daily Dot newsletter to get the best and worst of the internet in your inbox every day.