You thought the "covfefe" fever finally settled down? Think again.
An Illinois congressman introduced legislation on Monday that would classify social media posts as presidential records. While that might seem like a decent idea, it's the name that will make you audibly groan.
The Communications Over Various Feeds Electronically For Engagement Act is the full official name of the proposed law—but the acronym should ring a bell: C.O.V.F.E.F.E.
The Covfefe Act would amend the Presidential Records Act, adding the term "social media" as material that would need to be preserved—potentially making it illegal for President Donald Trump (who loves to use Twitter as a means of broadcasting his thoughts) to delete social media posts.
"In order to maintain public trust in government, elected officials must answer for what they do and say; this includes 140-character tweets," Rep. Mike Quigley, who introduced the bill, said in a statement. "President Trump's frequent, unfiltered use of his personal Twitter account as a means of official communication is unprecedented. If the president is going to take to social media to make sudden public policy proclamations, we must ensure that these statements are documented and preserved for future reference. Tweets are powerful, and the president must be held accountable for every post."
The Covfefe Act comes as people debate whether Trump's tweets are official statements from the president—as White House Press Secretary Sean Spicer said they were last week.
Trump's now-infamous "covfefe" tweet became a viral sensation shortly after he (obviously) typed the nonsense word while meaning to type "coverage."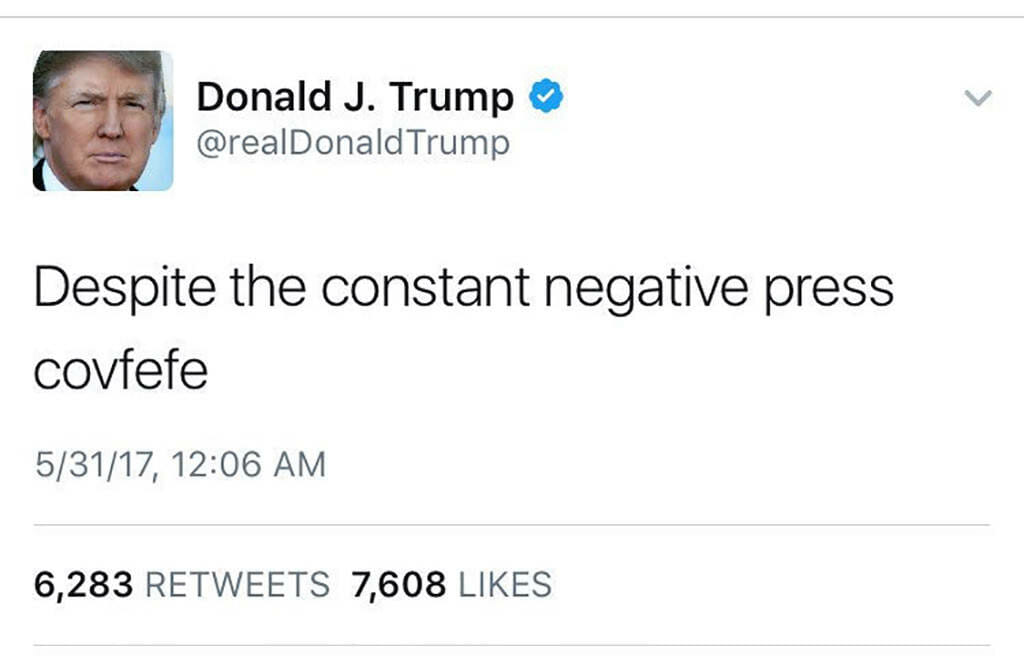 Ironically, Trump later deleted the tweet. Trump (or, more likely, a member of his staff) later acknowledged the mistake when he seemed to goad the internet into guessing what it meant.
Who can figure out the true meaning of "covfefe" ??? Enjoy!

— Donald J. Trump (@realDonaldTrump) May 31, 2017
Even Spicer seemed to feed the roaring internet hunger for covfefe-related answers when he said that Trump and a "small group of people" knew exactly what Trump meant when he tweeted.
This isn't the first time Quigley has named legislation using an acronym that is a not-so-subtle dig at Trump. In March, he introduced the Making Access Records Available to Lead American Government Openness Act—or, M.A.R-A-L.A.G.O. The bill would require publication of the White House visitor logs or visitor logs of where Trump regularly conducts business.