If your internet has been acting up all day, don't worry, you're not alone.
The outage report service Down Detector shows that a number of internet service providers (ISPs) all appear to have been hit with outages across the U.S. Graphs with the number of incoming reports spiked this afternoon for dozens of services and companies, including Comcast, Facebook, Spectrum, Twitter, Google, AT&T, and Verizon, among others.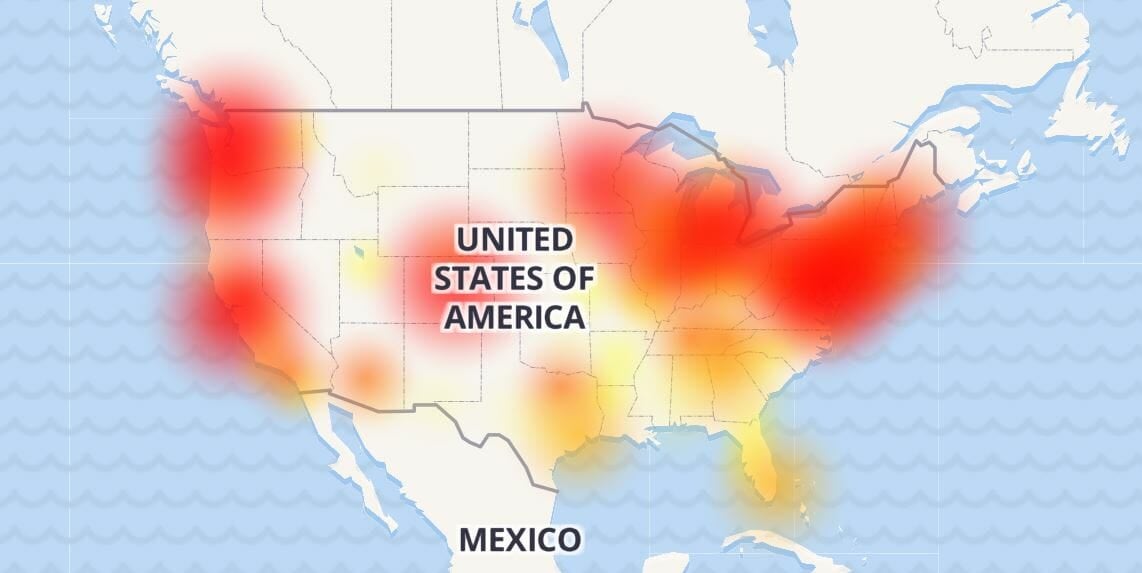 Some of the entries, especially those for games including Overwatch, Destiny, and Call of Duty, or social services like Twitter and Facebook, could be attributed to widespread problems with ISPs, like Spectrum or Comcast.
https://t.co/O1x2sv3eNn is displaying simultaneous outage spikes across ISPs and Websites. Some kind of nation-wide internet outage. pic.twitter.com/n7FVMvVVGy

— k0an (@k0an) November 6, 2017
Most concerning is the timing of these reports. Almost all major internet providers in the U.S. ran into problems around 1pm ET, though it appears Comcast was hit the hardest, with more than 10,000 reports filed in a 60-minute span. Some users reported intermittent or slow services while others were simply unable to connect.
It appears the problems may have stemmed from Level 3, the third largest fiber-optics supplier in the country that provides internet to major ISPs in 46 U.S. states. Any issues Level 3 faced with its network infrastructure could have trickled down to the providers who use that equipment. If so, there would be nothing a customer could do on their end to fix the problem. Level 3 declined to comment on whether its issues affected other ISPs.
Level 3 confirmed that its network was back up at 3:27pm ET today, around 90 minutes after it started seeing issues.
https://twitter.com/Level3NOC/status/927633534424141824
Less than 10 minutes later, Comcast's official support account said the issues were resolved for "almost all customers."
Internet issues should now be resolved for almost all customers. We apologize for the inconvenience & thank you for your patience.

— ComcastCares (@comcastcares) November 6, 2017
The incident caused outrage on social media, with support pages getting bombarded by questions from furious customers. Others simply struggled to live an internet-free afternoon.
Not comcast. It's a North American Internet outage involving several backbone routers

— Allen Crist (@CCWTech) November 6, 2017
just spent 45 mins on the phone with Comcast and they said there's a national internet outage lolz wat pic.twitter.com/M7Ylz0yU4C

— Ambika Singh (@AmbikaKashi) November 6, 2017
The Great Internet Outage of 2017 is even more pressing when your office runs 95% of its business in Google Drive.

— chowflap aka flowchap (@chowflap) November 6, 2017
I guess there was an internet outage on my last day off. I was forced outside. 🙁🙁🙁 pic.twitter.com/TEjXRYnsXG

— Booker (@Booker__Leslie) November 6, 2017
The outage appears to be nearing its end (as of 4:20pm ET), but we'll keep an eye on things and update this article if more issues arise.