Tucked away in a house bar in the middle of Austin's historic Rainey Street, a company with a reputation for creating high-end audio products is taking a step into new territory.
I visited the Bose setup at SXSW where the company showed off its new AR platform to see what all the noise was about.
Bose's take on AR is unlike anything we've seen before. That's because it emphasizes the emerging technology's overlooked half: audio. In fact, the glasses I demoed didn't produce any graphics, only sound.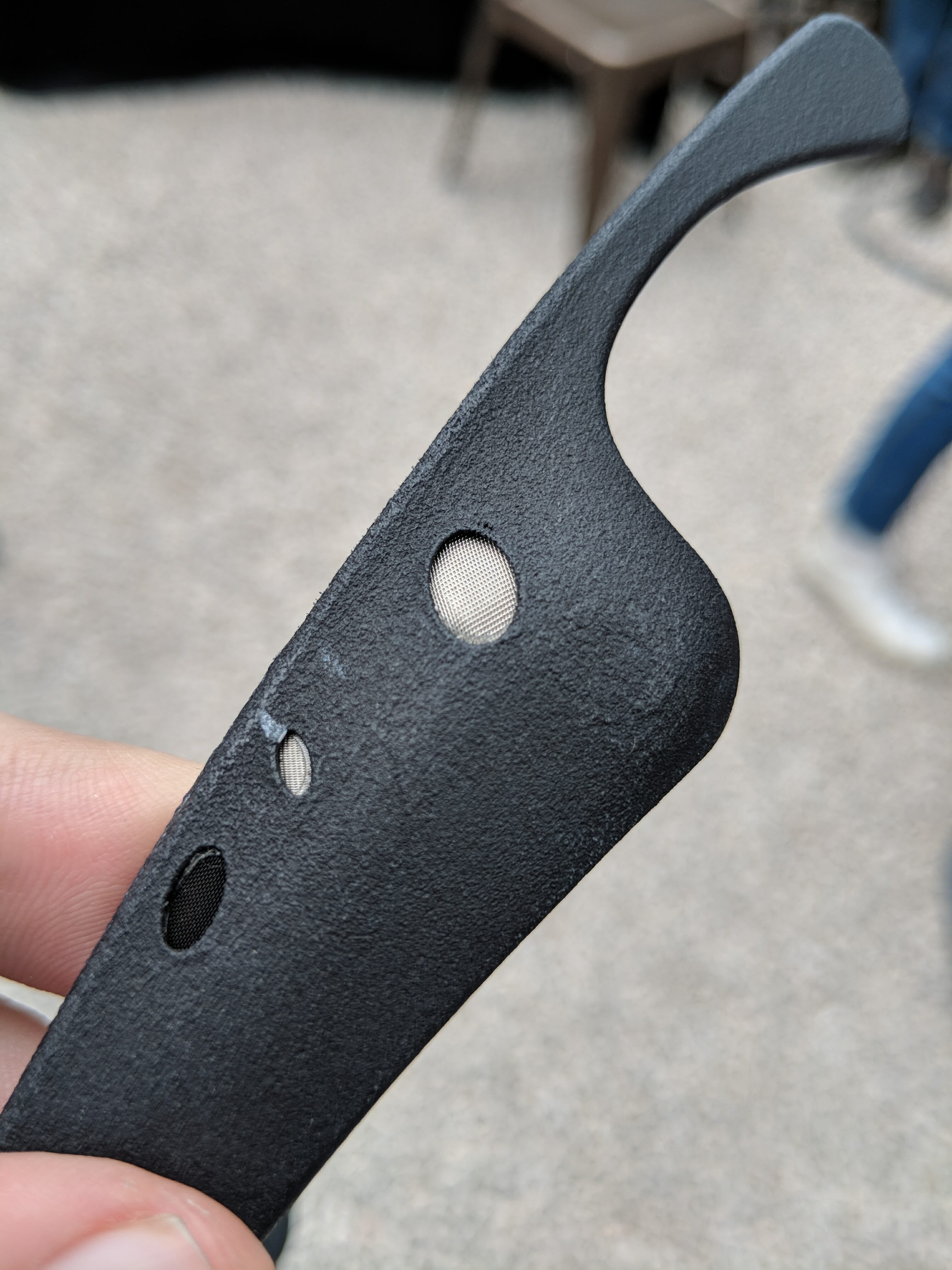 The easiest way to explain Bose's prototype glasses is Google Lens meets Bose headphones. Using the so-called Bose AR platform, the shades don't change what you see but add an "audible layer of information and experiences." So, for example, if you look at a building, they will tell you important information about the business inside, like hours of operation and user ratings.
I took this unique take on AR for a spin and came away intrigued by its potential to enhance our day-to-day lives. The glasses I wore did an impressive job relaying useful information about businesses as I walked past them. Using GPS and sensors, the concept gadget told me 20 trucks normally operated at the food truck park I was walking past and that the bar up ahead housed a dance floor.
Activating the voice assistant is simple: You just tap the touchpad on the frame near your temple while glancing in the direction of your subject. The glasses come to life like a smart speaker after hearing its wake word, transforming from inconspicuous shades to something more like audio tour devices they offer in museums. My taps didn't register every time and I was occasionally schooled on the wrong building, but I expected as much from a prototype.
The information provided during my demo was curated by Bose, but that won't be the case in the future. The audio giant has partnered with a dozen data-rich companies that will eventually take over the job, including Yelp, TripAdvisor, and Podcast app Anchor.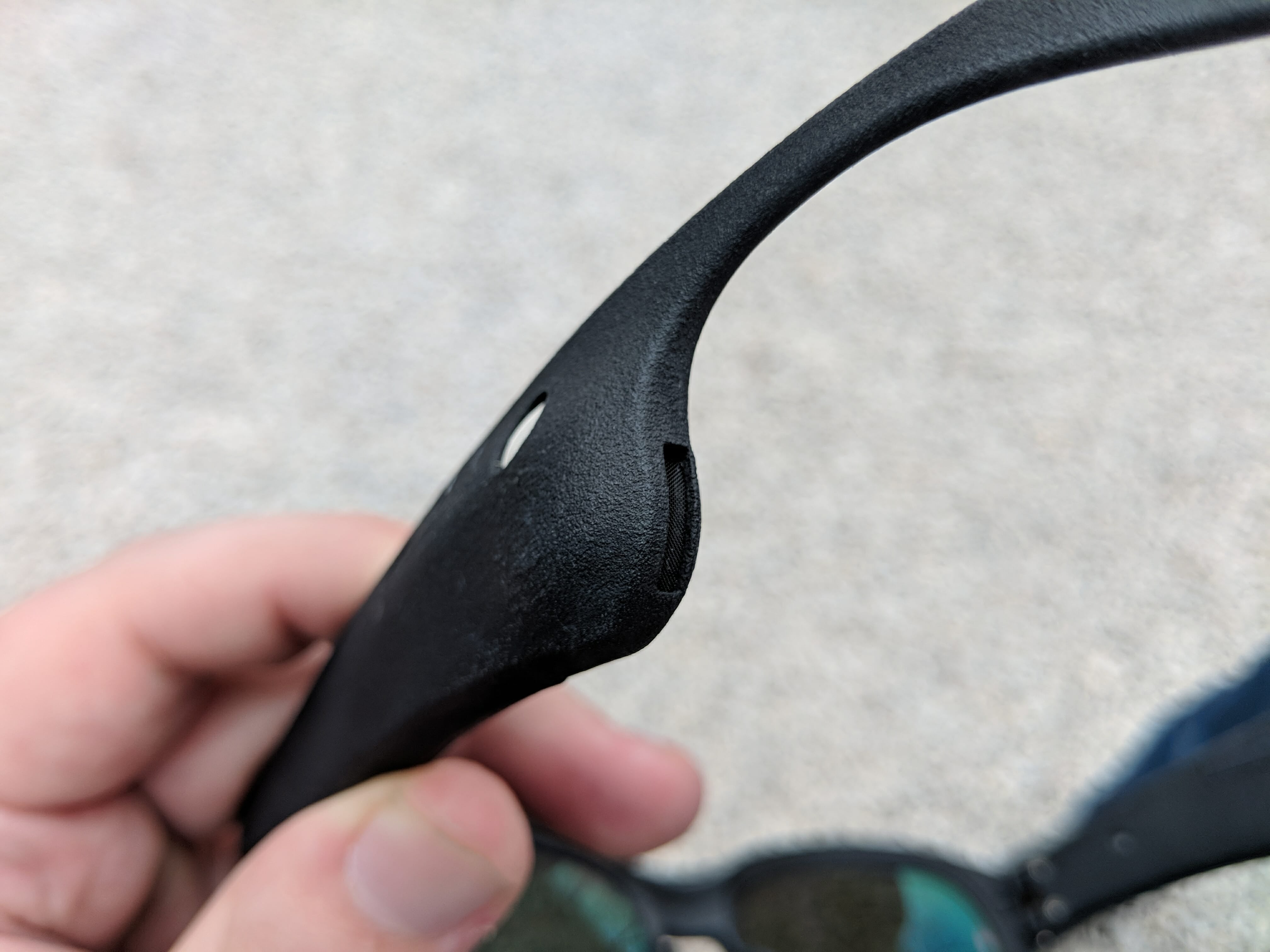 Audio quality from the glasses was surprisingly good. Not surprisingly because I don't expect as much from Bose—its pedigree in the industry is well-documented—but because the glasses use wafer-thin acoustics rather than a traditional in-ear setup. Miniature speakers point toward your ears and rely on directionality to ensure you're the only one listening in.
I was impressed by how little noise leakage there was considering the external setup. I stood about three feet away from someone else wearing the glasses and couldn't hear audio coming from them. Aesthetically, the prototypes look like the sort of hipster shades you'd find at a Warby Parker. I barely noticed the integrated sound module in the glasses' arms when they were first handed to me. Battery life on the prototypes is three to four hours, but Bose expects six to eight in later versions.
Gesture controls are another important piece of the puzzle. Like Bragi's truly wireless earbuds, Bose AR includes head-based gesture controls. A spokesperson at Bose told me you could flip through songs and select the one you like just by moving your head. It's a neat idea but seems like a puzzling contradiction considering the effort put into making these glasses look discrete.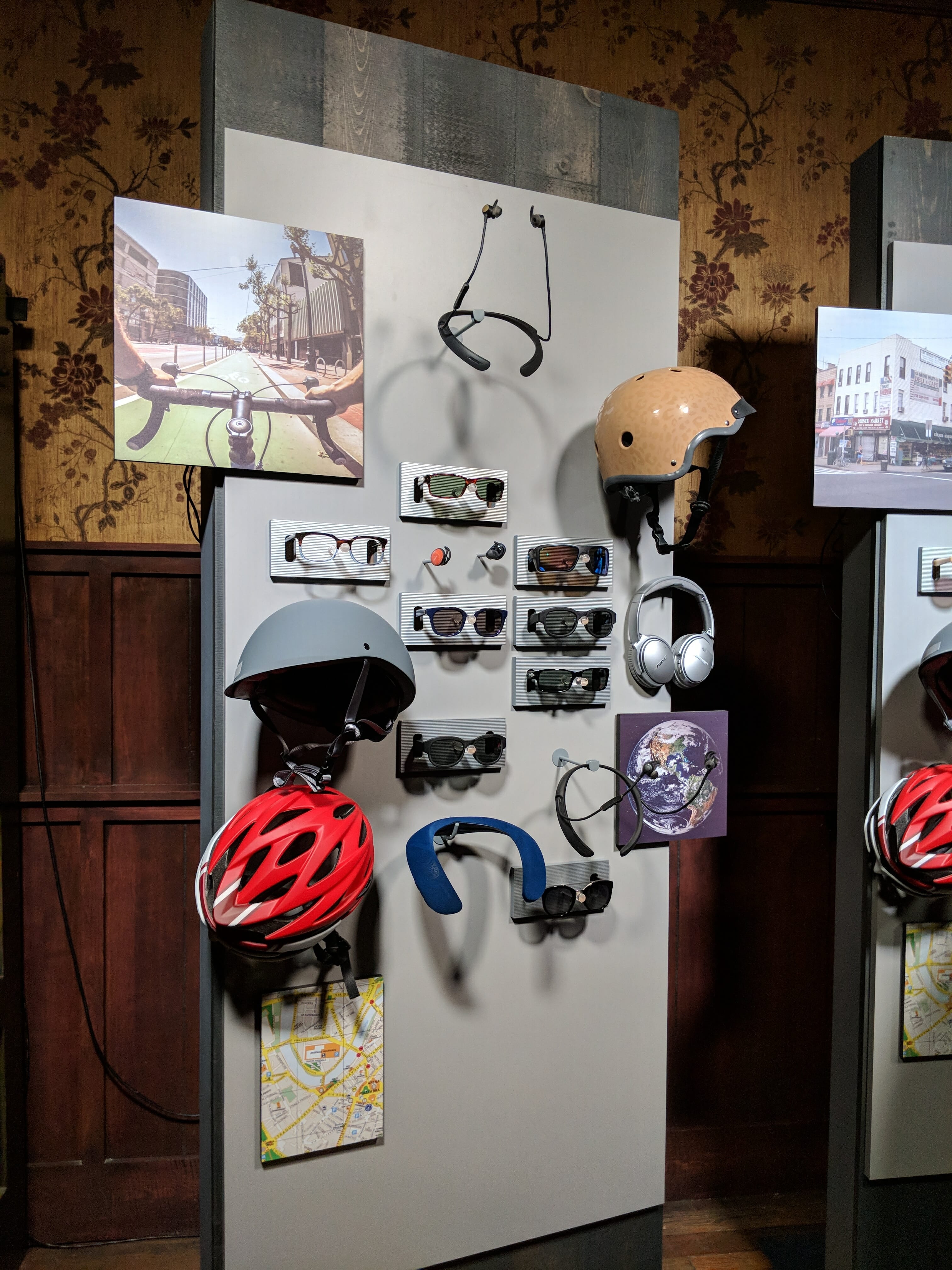 Bose anticipates its AR platform will be used in a variety of products. A spokesperson said the glasses could teach users new languages; for example, it could tell you the Spanish word for objects as you look at them. The company also has a version built into bike and ski helmets for providing voice-guided navigation and even setting challenges with other nearby users.
Bose plans on shipping 10,000 of these glasses to developers and partners later this year to see what interesting things they come up with. The company has not set a price yet and will depend on partnerships to build different glasses around the platform.