Former Texas congressman Beto O'Rourke, who was once the hottest ticket in town, is now seen as something of a long shot for the 2020 Democratic nomination thanks to his unconventional campaign antics and relative inexperience. But will these things overshadow the actual Beto O'Rourke 2020 platform? 
O'Rourke launched his campaign for president on March 14, fresh off an impulsive road trip across the American Southwest and a failed Senate bid against incumbent Ted Cruz (R-Texas). While O'Rourke's underdog Senate campaign against Cruz attracted much national media coverage and raised more than $80 million in donations, it ultimately fell short in the Deep South. 
O'Rourke served in the House of Representatives from 2012 to 2018, representing his native El Paso. Prior to Congress, O'Rourke served on the El Paso City Council for six years. His youthful demeanor and confidence—the same traits that earned him ample media attention as a member of Congress and Senate candidate—have now made him a punching bag of the political press.
His questionable decisions—like Instagramming his trip to the dentist's office and his declaration that he was "born" to be president—haven't done him any favors. Despite these missteps, his fluency in Spanish and his strong track record on immigration have made him popular with Latinx and young voters. But even those groups may lose interest soon. Polls are the lowest for O'Rourke since he announced his candidacy, according to a Real Clear Politics average from May 3 to 14.
Still, there's always a possibility people will believe not just in the person, but in his policies.
Here's everything you need to know about the Beto O'Rourke 2020 platform.
Beto O'Rourke 2020: platform and policy
1) Healthcare
Beto O'Rourke has backed away from supporting Medicare for All, arguing that the plan would kick people off of private health insurance. Instead, O'Rourke supports a bill known as Medicare for America that would let people keep their employer-provided health insurance and automatically enroll the rest of the population into Medicare (i.e. newborns, the elderly, and the uninsured).
The eventual goal would be that most people on private health insurance would opt for Medicare rather than their employer-provided private health insurance.
"[…Medicare for America] responds to the fact that so many Americans have said, 'I like my employer-based insurance. I want to keep it. I like the network I'm in. I like the doctor that I see,'" O'Rourke said. "It complements what already exists with the need that we have for millions of Americans who do not have insurance and ensures that each of them can enroll in Medicare. It then suggests additional investments in that program so it becomes the program of choice and people who have private insurance migrate over to the Medicare system," said O'Rourke in an interview with the Texas Tribune.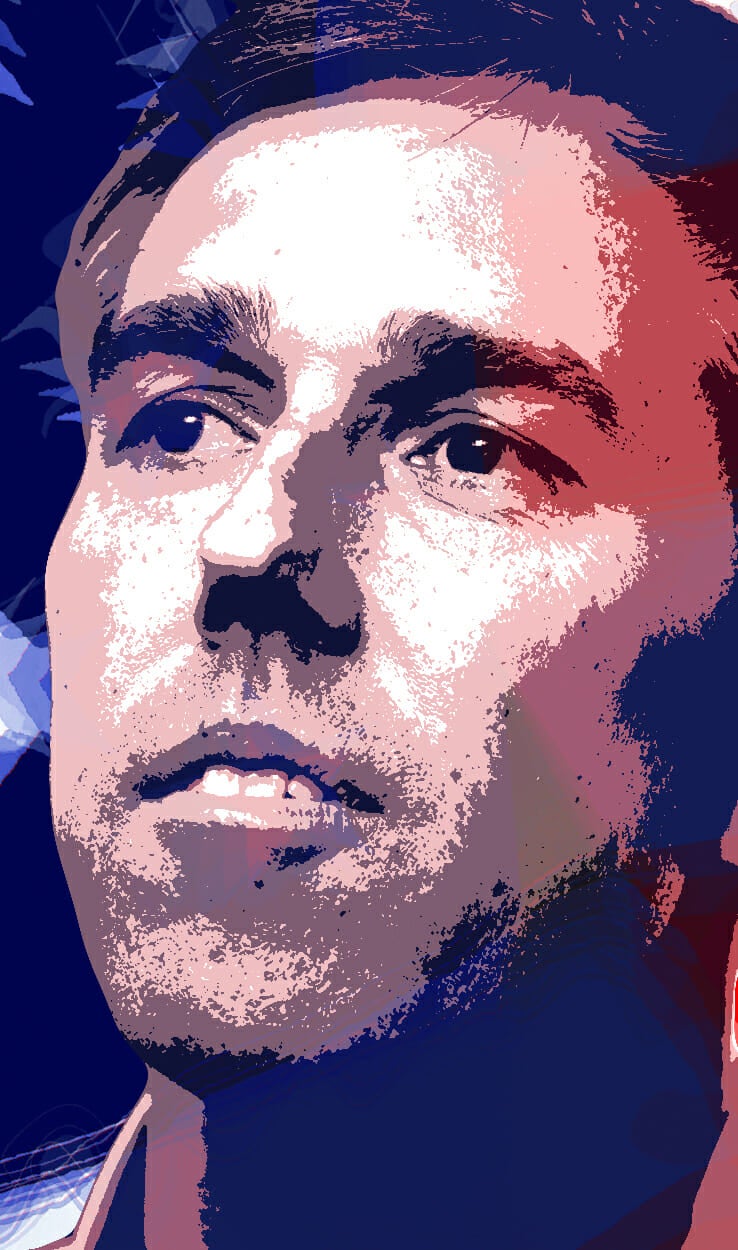 2) Immigration
As a native of border town El Paso, O'Rourke has stood out as a credible voice on issues surrounding the U.S.-Mexico border. He wants to close private immigration prisons, provide a pathway to citizenship for illegal immigrants, and stop the Trump administration practice of separating children from their families.
He has repeatedly said he would take down the wall separating El Paso and Mexico, and called the Trump administration's hardline stance on immigration "perverse."
O'Rourke has even made Central America a cornerstone of his foreign policy agenda; believing that U.S. aid could cut down on drug cartels and violence in the region and eventually reduce the number of refugees.
O'Rourke has spoken in favor of a compassionate, progressive immigration policy.
"If we truly believe that we are a country of immigrants and asylum seekers and refugees, and they are the very premise of our strength, of our success, and yes, our security, then let us free every single Dreamer from any fear of deportation. Let's bring millions more out of the shadows and onto a path to contribute to their maximum potential to the success of this country. Let's not only follow this country's asylum laws, but let's make sure that we never take another child from another mother at their most desperate and vulnerable moment. Let us, let us reunite every single one of those families that are still separated today," said O'Rourke at his campaign kickoff event.
But O'Rourke's been notably blank when it comes to more specific ideas on how to fix the nation's immigration system or address crime at the border. When asked by the Washington Post about a remedy for visa overstays, O'Rourke responded, "I don't know." Though he added that a possible solution could be syncing the U.S. visa system with Mexico, it was clear that O'Rourke's immigration policy agenda is light on details.
3) Climate change
O'Rourke believes in climate change and supported both the Paris Climate Accord and the Green New Deal. He scored a 94% on the League of Conservation Voter's scorecard, steadily voting against Republican-sponsored bills that would gut the EPA, exempt pipelines from environmental review, and eliminate protections for oceans, forests, and wildlife.
But as a lawmaker hailing from the oil-rich state of Texas, he definitely didn't go out of his way to oppose the energy industry while in Congress. According to Grist, O'Rourke was one of the few Democrats to vote to lift the ban on oil exports in 2015. He also backed a Republican bill to expedite natural gas exports and opposed limits on offshore drilling. During his Senate campaign, he told the Midland-Review Telegram that fracking can be done in a "responsible, safe way" that does not harm the environment.
The Beto O'Rourke 2020 platform sports a different view on climate change. O'Rourke unveiled a $5 trillion plan to fight climate change that invests in clean energy and aims to achieve net-zero greenhouse gas emissions by 2050. His plan would end billions of dollars in tax breaks to fossil fuel companies.
"The greatest threat we face—which will test our country, our democracy, every single one of us—is climate change," O'Rourke said in a statement. "We have one last chance to unleash the ingenuity and political will of hundreds of millions of Americans to meet this moment before it's too late."
4) Tax plan
O'Rourke has joined most other Democrats in calling for a wealth tax, saying that a tax on the richest Americans could generate revenue for infrastructure projects and healthcare. On a campaign stop in South Carolina, O'Rourke said one of his first acts as president would be to repeal the Trump administration's 2017 corporate and individual tax cuts.
"Fundamental to this experiment to America and our democracy is ensuring we don't have princes and princesses, kings and queens, a concentration of wealth and power and privilege," O'Rourke said. "That is exactly what we have in this country right now."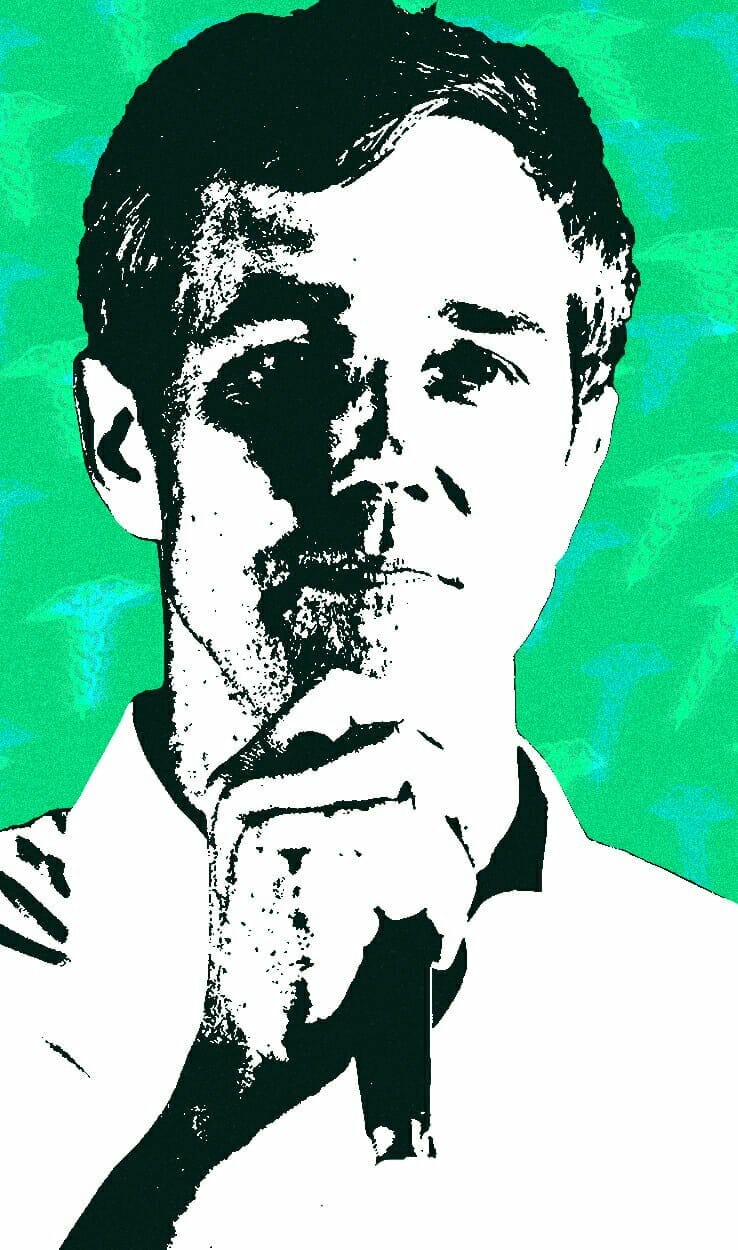 5) Abortion
O'Rourke has been a consistent supporter of a woman's right to an abortion. He has voted against bills that would limit abortions to 20 weeks of pregnancy and prohibit the use of federal funds for any abortion services. O'Rourke also voiced support for third-trimester abortions at a campaign event in March.  
"I think those decisions are best left to a woman and her doctor," O'Rourke said in response to a question from a reporter. "I know better than to assume anything about a woman's decision, an incredibly difficult decision, when it comes to her reproductive rights."
6) Gun control
Despite being a gun owner himself, O'Rourke has been a strong proponent of gun control and was one of the few Texas lawmakers to receive an "F" rating from the NRA. He called for halting sales of AR-15-style long guns, saying that the semi-automatic rifles are "really good at killing people." O'Rourke has pushed for universal background checks and banning bump stocks and magazines.
On the one year anniversary of the shooting at Santa Fe High School, O'Rourke wrote an op-ed in the Houston Chronicle titled "Here's how I'd stop gun violence." 
In it, he lays out actions he believes the country must take to curb gun violence, including universal background checks without exceptions, stopping the sale of assault weapons, and red flag laws to remove weapons from domestic abusers. 
READ MORE: