Late Thursday night, Anne Arundel Police identified the suspect in the Annapolis newsroom shooting where five people were killed as 38-year-old Jarrod Ramos. A Twitter account in Ramos' name shows a years-long resentment of the Capital Gazette and its staff.
Ramos was the subject of a 2011 article by the Capital Gazette titled "Jarrod wants to be your friend," which covered a criminal harassment case against him. He was convicted for repeatedly harassed a woman over Facebook, frequently telling her to kill herself.
Actual print edition from when the Capital Gazette wrote about Jarrod Ramos harassing a woman on Facebook; Ramos is today's suspect in the mass shooting at the newspaper pic.twitter.com/4aZitMSI3B

— Matthew Keys (@MatthewKeysLive) June 29, 2018
In the wake of the article, Ramos filed a defamation case against the paper. But Ramos also took his case to Twitter.
Ramos made an account called @EricHartleyFrnd, using a picture of the columnist as its avatar.
There, he tweeted dozens of times at the paper. Some tweets were as benign as comments on their circulation numbers, others were about how mass shootings couldn't take place at their old building, and many were specific death threats against people on staff.
The tweets began in 2012, and Ramos tagged @capgaznews again and again until 2015. The account went dormant in 2016.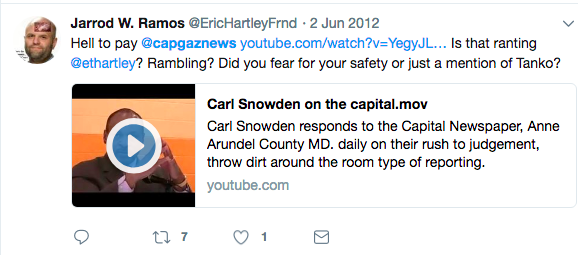 He tweeted vague threats at the paper and the writers behind the stories, accusing them of being vigilantes.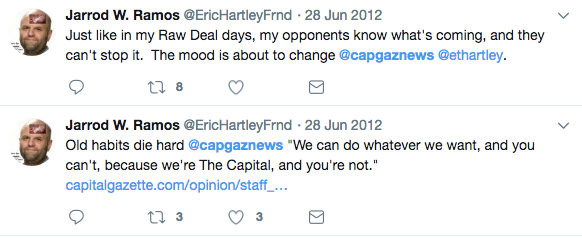 He attacked other articles they wrote.
And he commented on staff changes.

He issued death threats to the the former publisher and editor, Thomas Marquardt, calling him "Evil Tom" and telling the paper to "kill yourselves."

He spoke about circulation numbers.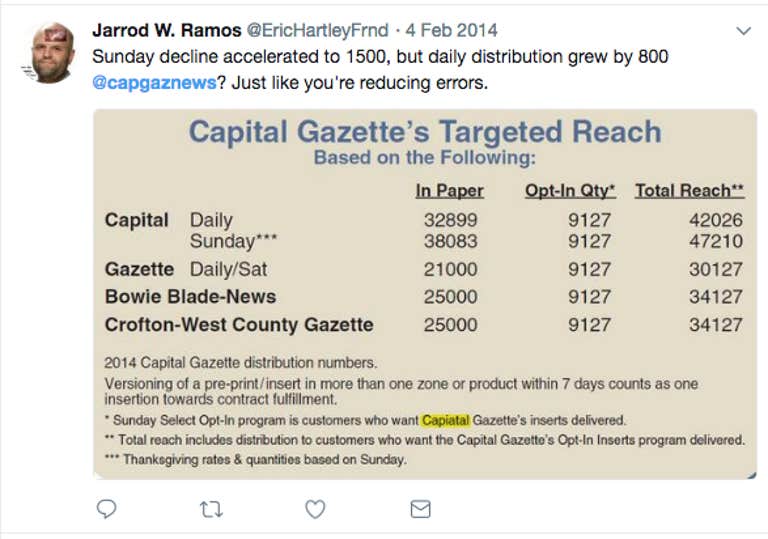 In 2015, Ramos spoke out about the newspaper's characterization of President Donald Trump.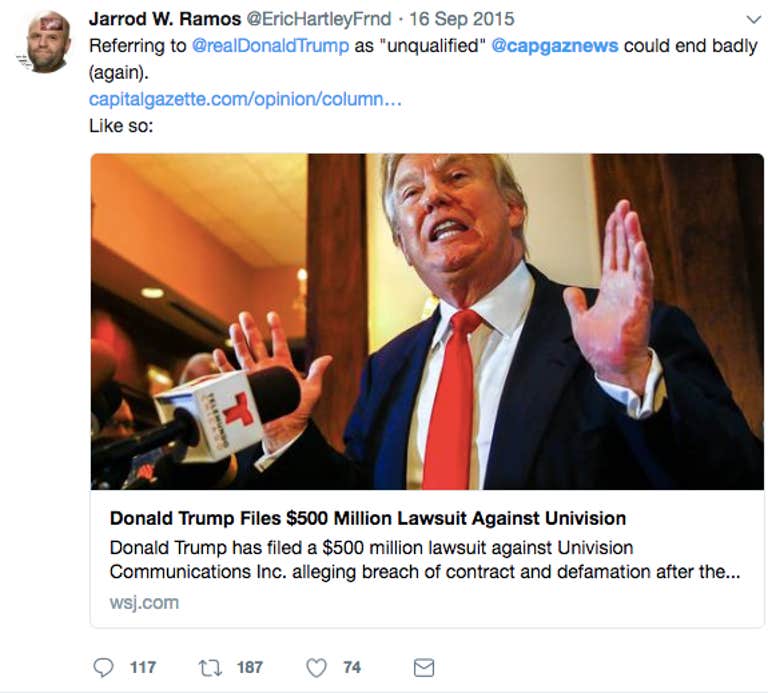 He also tweeted about its coverage of the Charlie Hedbo attacks.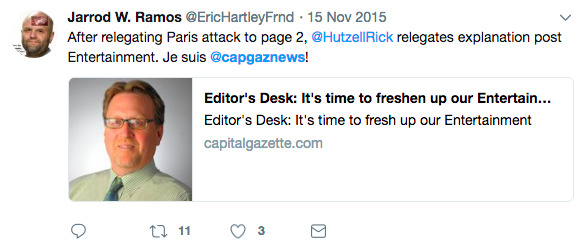 Other tweets were menacing but ambiguous.
He even weirdly praised the paper at one point, but then pointed out mistakes in the print edition and used #CapDeathWish.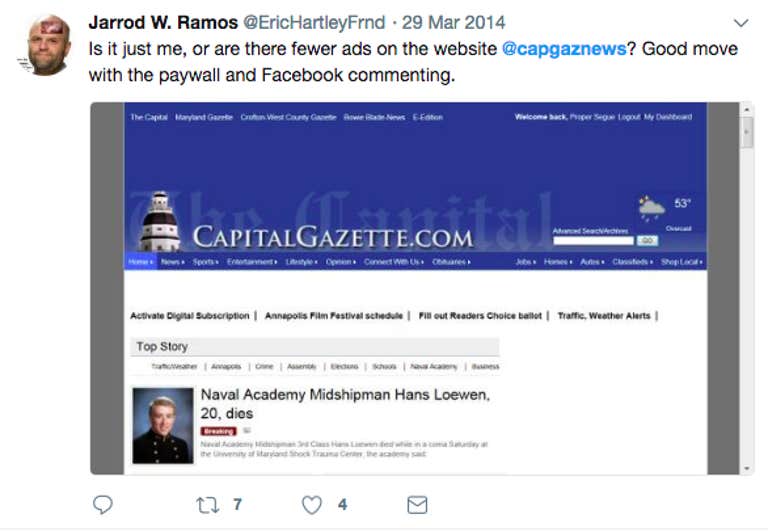 But most of his tweets focused on the publisher and author of the piece against him.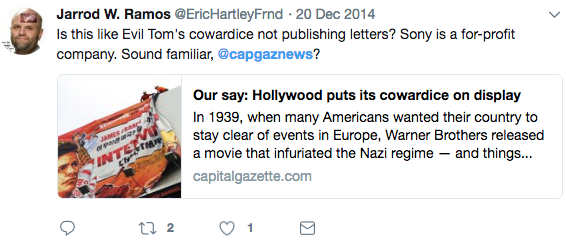 In 2015, Ramos tweeted about a former address of the Gazette newsroom, saying a mass shooting couldn't happen there. He called the publication "blood-stained."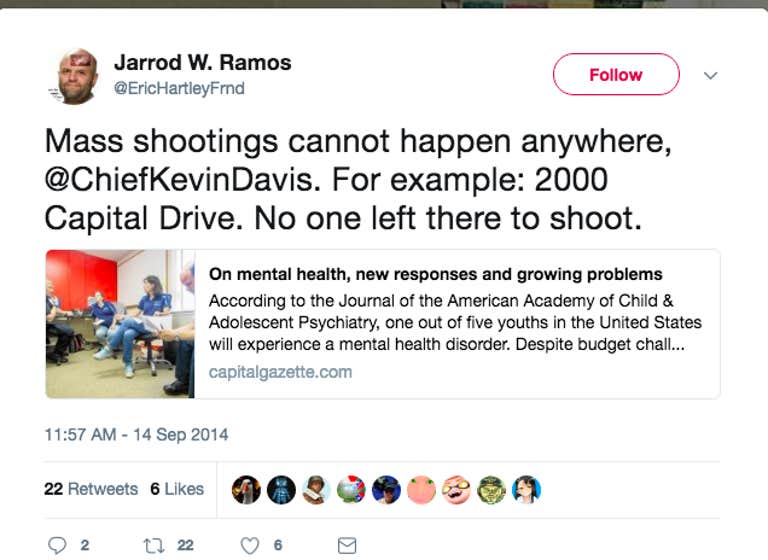 In January 2016, the tweets stopped until one that was posted minutes before Thursday's shooting.

Ramos was apprehended and identified by authorities but has not yet been charged with any crime.