In the crowded 2020 Democratic field, candidates are pushing to make their policies heard in town hall appearances and TV spots. They're discussing healthcare, student loans, voting rights, and more, presenting their policies to a base desperate for a strong candidate that represents their interests.
But while they might be all policy in public appearances, online advertising is focusing on polarizing social issues, according to a new report from Axios.
According to Axios, Tech for Campaigns, a progressive group that helps candidates with digital strategy, showed that divisive social issues like abortion, gun control, climate change, and immigration are being pushed on Facebook and Google. While these issues are certainly political issues—the U.S. has laws governing abortion, for example—they're notoriously some of the most polarizing social issues in our current climate. And that gets clicks.
"On social media, you're in an attention war, and you need content that makes people stop scrolling—that's what these emotionally-charged issues do," Greg Dale, Tech for Campaigns' director of campaign relations, told Axios.
The advertisements play into the algorithms of social networks, which push tend to emotional, divisive content.
According to Axios, the ads mostly appear on Facebook and Google. Facebook's political advertisements are available on the Facebook ad library, which shows political advertisements from May 2018 to the present.
Beto O'Rourke, who entered the race in March, ran ads about climate change in April. Elizabeth Warren is also running climate change ads.
An ad by Kamala Harris for the People takes on the gun control debate. The ad itself, according to Facebook's data, made fewer than 1,000 impressions, and the campaign spent less than $100 on it.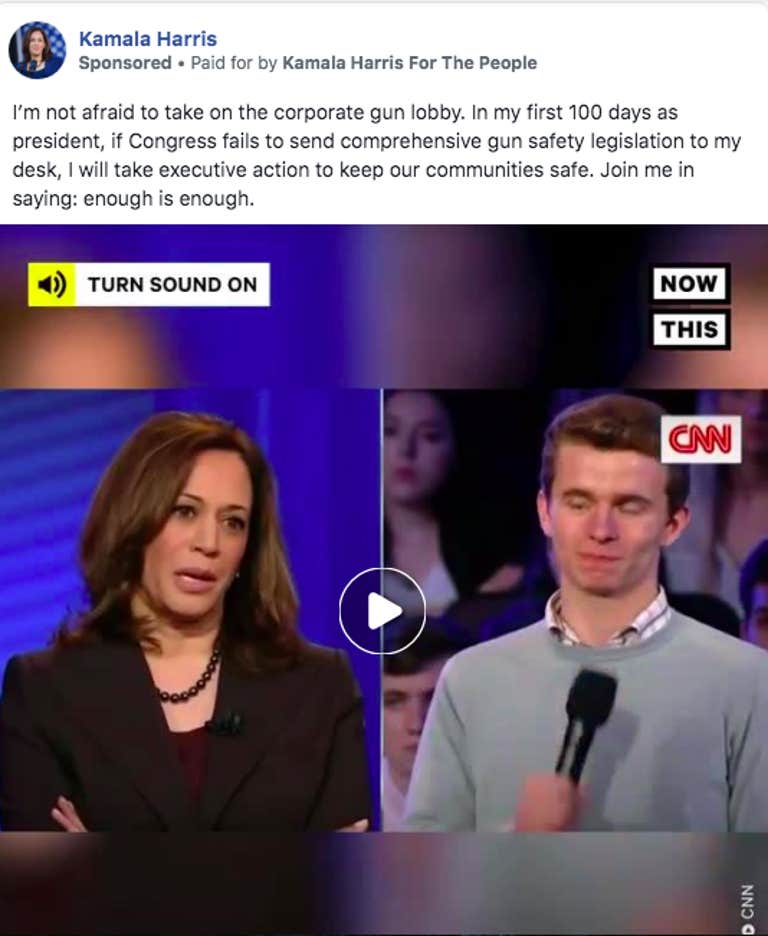 Sen. Kirsten Gillibrand's (N.Y.) exploratory committee purchased several ads related to protecting abortion rights just before she declared her candidacy.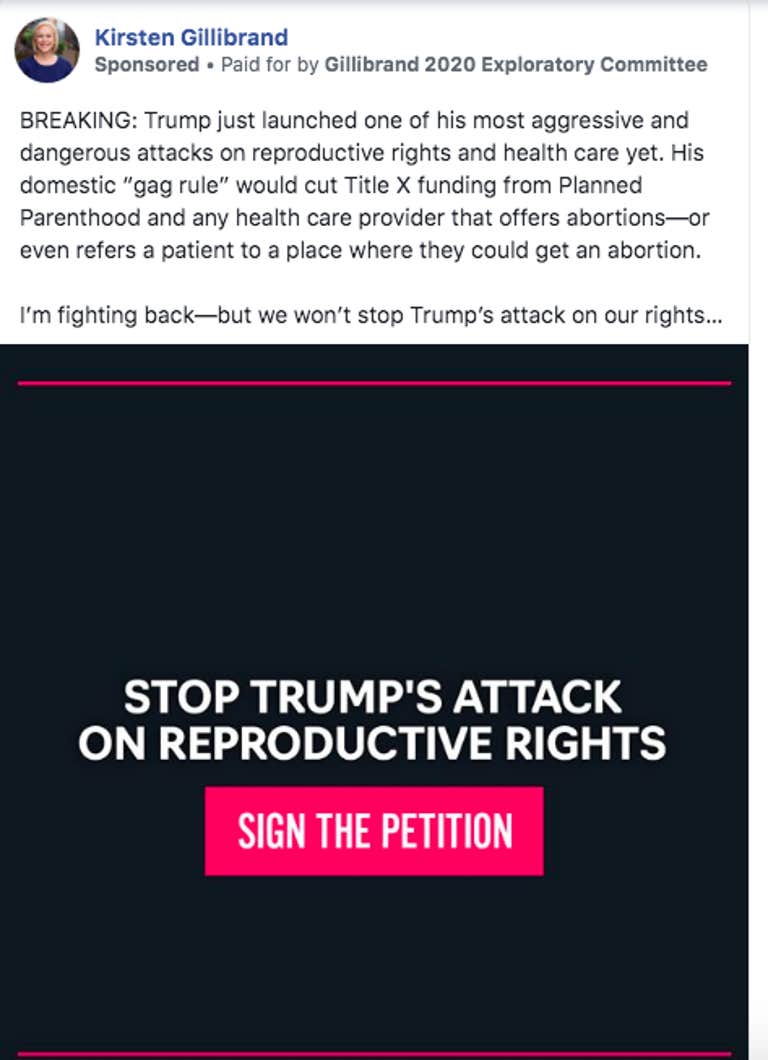 Beto for America posted multiple ads about immigration after he declared his candidacy in March.
But according to Axios, outside groups are also running these ads, and they're often on the statewide level, particularly when it comes to abortion, which has come under attack in states like Georgia, and on a national level.
H/T Axios
READ MORE: