Yesterday Facebook released its Snapchat clone, Slingshot. Now, to call Slingshot a clone isn't really fair: Poke, Facebook's first attempt at ephemeral messaging, was a clone. Slingshot isn't a direct rip-off, and its "forced reciprocity" really makes it quite different than any of the other time-based messaging apps out there. 
Slingshot seems creative, and fun. If I were a person who used these types of chat apps, sure, I'd give Slingshot a go. I'm not though. 
But you know who is? My 20-year-old sister. 
I've often stared in wonder while she religiously snaps back and forth with her friends. They use Snapchat at the same rapid-fire pace that I used to T9 text my friends on my old Nokia. They have real conversations that involve drawn-on selfies and simple banners of words. 
"Why don't you just text your friends?" I've asked, which is responded to with some serious side-eye, a gentle scoff, and the simple "I dunno." I've tried to make her help me understand what about Snapchat they love, and I realize I sound like my parents begging me to explain why 8th grade me just had to leave the computer on with my AIM away message up for hours.  
The answer simply is "because." 
While I can't make her make me understand why Snapchat is so great, I can, and did, make her use Slingshot with her friend for an entire day. I asked them to tell me what they liked and didn't like, how it stacked up to Snapchat, and other initial impressions. I expected an email, or even a Facebook message with the answers. I received the following via WhatsApp, appropriately enough. 
What did you like about Slingshot?
The drawing and typing on it is better [than Snapchat] because it doesn't max out your words and you can change the size of the color you're drawing with. 
What didn't you like? 
It doesn't have a time limit, you just swipe it away when you're done with it so it's really easy to screenshot embarrassing pictures… which I guess could be good or bad.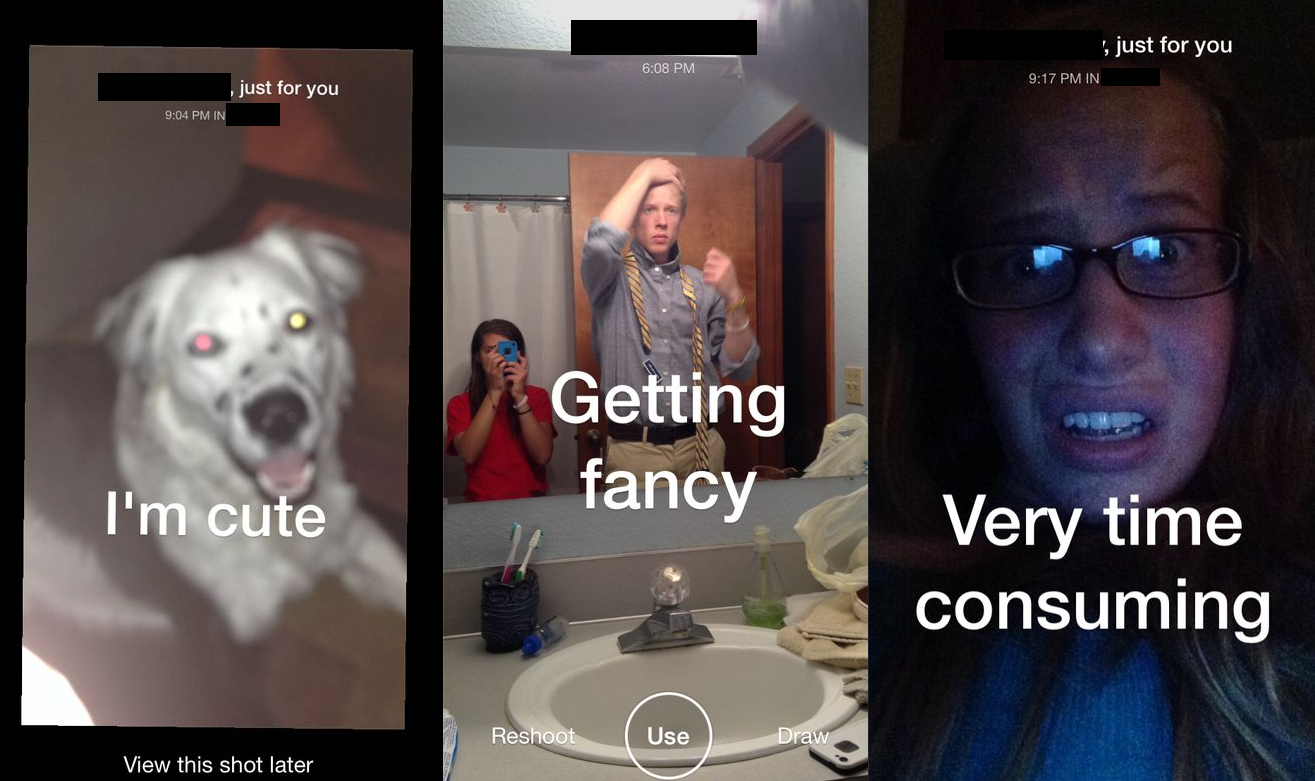 Will you go back to Snapchat? 
I think I would use Snapchat instead because it's much easier! Slingshot looks cooler and [is a] more "mature" way of sending instant pics I guess… but its chic-ness is still too confusing and too much work. 
Overall, how was using the app?
So it was kinda confusing. You can't open someone's "shot" until you send them one but then you don't know what you're responding to so you end up creating too many different conversation topics. Which got really annoying! And you can tap the screen to react to a "shot" someone sent you but it's just a facial reaction and you can't say anything.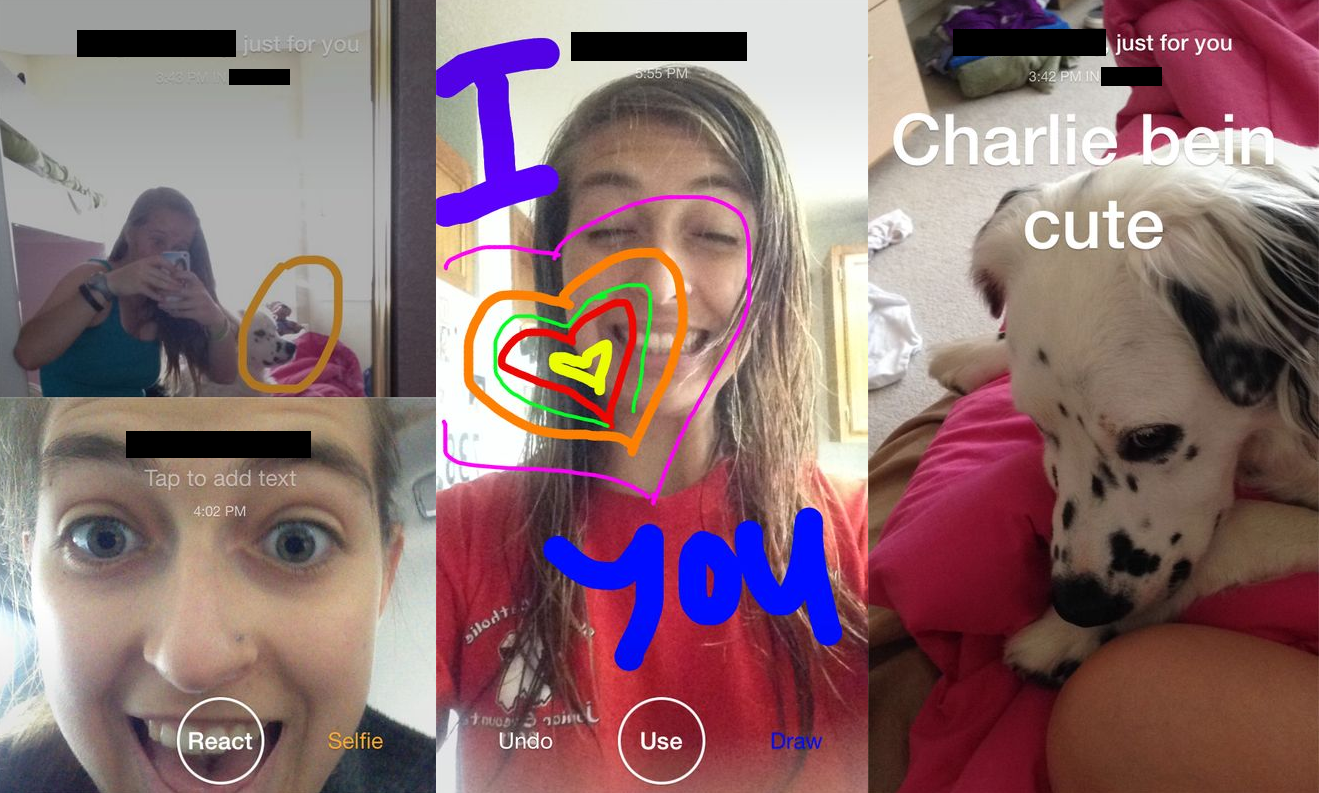 [My friend said] it was a bit confusing and a lot of work to keep up with. It was definitely close to impossible to hold a conversation because you respond before you even know what the other person has said… or I did it wrong the entire time. Either way it was just a lot of work.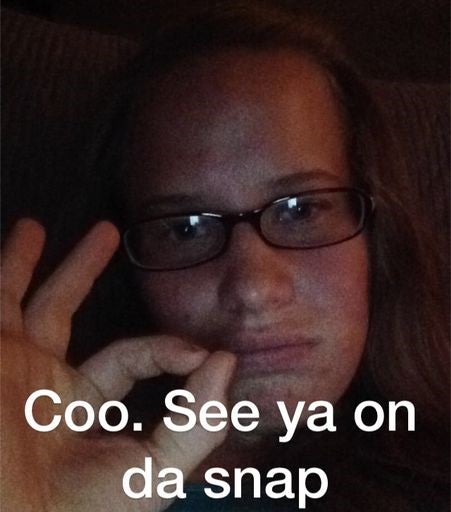 Photo via The Bull Pen/Flickr (CC BY 2.0)