With more than 43 million unique visitors a month, every day hundreds of thousands of redditors join and leave with little fanfare. 
But andrewsmith1986 is no ordinary redditor, and when his account vanished on Monday, users across several subreddits took notice. 
He was a key moderator of the r/AskReddit, r/pics, and r/IAmA subreddits, which have more than 2 million subscribers each and rank among the site's 10 most active sections.  
He even helped rescue r/IAmA when its creators shut it down in August 2011. Thanks to his efforts, r/IAmA was able to rise from the ashes and host threads from people as high-profile as President Obama.
He was also a "known karma magnate," meaning that his links and comments earned him a high level of points—and prominence—on the social news site. According to Reddit statistics site karmawhores.net, andrewsmith1986 had accumulated over 1 million comment karma points, the second-highest of any redditor.
On Dec. 3, a thread was submitted to r/MetaHub, a subreddit that collects news and discussions on everything happening on Reddit. The thread, submitted by user syncretic, stated, "andrewsmith1986 has deleted his account."
Immediately, Redditors responded to the news, starting with speculation over whether or not the deletion was in andrewsmith1986's control.
"Because he's a big boy that is welcome to do as he pleases? Maybe he's sick of the recognition. Though a new account won't stay unrecognized too long once it starts becoming a mod everywhere. Or maybe he wants to go back to being one of the people," leet_hacksaw suggested.
Others blamed Reddit's administrators.
"Knowing how douchey the admins are, wouldn't be surprised if it was a shadowban," said programer7100, referring to a punishment Reddit administrators can issue that hides a user's comments and upvotes from public view without actually deleting the account.
Threads discussing the disappearance of andrewsmith1986 popped up in many subreddits, including r/AskReddit and r/Drama. User darkhunt3r even posted the question "Where are you :(" in the r/andrewsmith1986 subreddit, which was created by the user in 2010.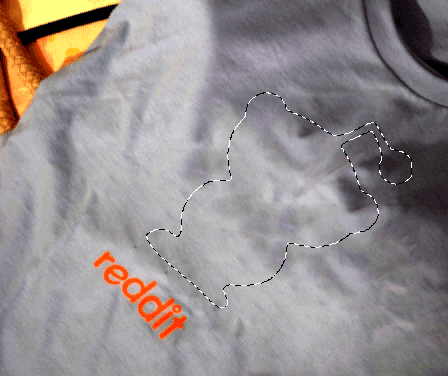 As the discussion progressed all over Reddit, user SS2010 made an appearance, identifying himself as andrewsmith1986.
"WEll, I didn't delete my account. I have no clue what happened to it but it wasn't me," he stated in the r/MetaHub thread.
SS2010 posted similar sentiments in other threads discussing the news, including the drama thread "Andrewsmith1986 86'ed his account" and the AskReddit thread "Why did AndrewSmith1986 delete his account?" He even provided a photo as proof of his new identity.
According to SS2010, the deletion of andrewsmith1986 was not voluntary.
"Well, I honestly have no clue what happened," he wrote in the r/AskReddit thread. "I didn't delete it myself and haven't heard back from the admins. hopefully I'll get my account back."
"I didn't personally remove it and I'm trying to find out who did," he wrote in a SubredditDrama thread. "If I get to the bottom of it, I'll let you guys know."
The fall of certain Reddit "power users" hasn't gone unnoticed. In the r/MetaHub thread discussing andrewsmith1986, users compared his disappearance with that of POTATO_IN_MY_ANUS and violentacrez. 
The Daily Dot has reached out to andrewsmith1986 for comment. 
Correction: The Daily Dot did not reach out to Reddit for comment on this story, as an earlier version of this article stated.
Photo via laihiu/Flickr; GIF by Fernando Alfonso III for the Daily Dot