Next time you're in a public place, try shouting "hit or miss" and see what response you get.
If any TikTokers are in the area, chances are you'll get a reply thanks to TikTok's latest trend. The "hit or miss" challenge started with a song from hip-hop group iLoveFriday and became a secret handshake of sorts among users.
"Hit or miss" challenge origins
When iLoveFriday released "Mia Khalifa" in 2018, surely the group was unaware of the TikTok trend it would inspire.
The song was originally part of a spat between iLoveFriday group members and Lebanese-American social media personality Mia Khalifa. It was a response to a fake tweet allegedly from the 26-year-old model and actress.
In the fake tweet, Khalifa appeared to insult one of iLoveFriday's members, Pakistani-American Smoke Hijabi, whose real name is Aqsa Malik. In the tweet, Khalifa—who has appeared in a porn video wearing a hijab—appeared to call out Malik for posting a photo of herself smoking while wearing a hijab.
"She's so disrespectful to all Muslim women and gives us a bad image smh," the fake tweet reads.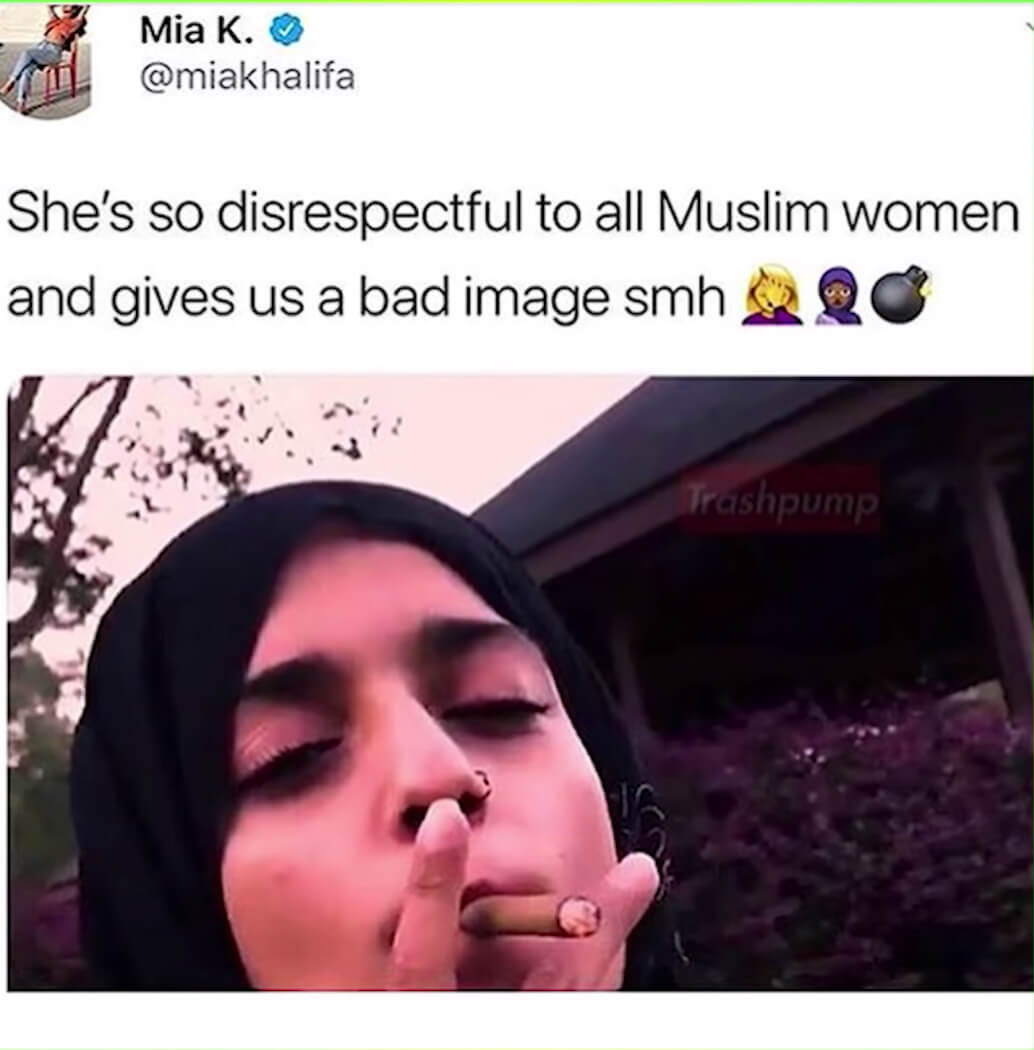 iLoveFriday, irritated at the apparent hypocrisy, promptly responded with the diss track. If not for TikTok, it likely would have ended there.
The "Mia Khalifa" verse
Some have criticized the song as off-key and misogynistic. However, it still has more than 95 million views on YouTube, thanks in no small part to its "hit or miss" challenge fame.
One verse in particular stands out: It serves as the soundtrack to the TikTok trend.
"Hit or miss, I guess they never miss, huh/ You got a boyfriend, I bet he doesn't kiss ya/ He gon' find another girl and he won't miss ya/ He gon' skrrt and hit the dab like Wiz Khalifa."
TikTok users jumped on the verse, and a slew of lip-syncing videos flooded the platform. Twitter user Reed Kavner explained the remarkable spark in search volume for the phrase "hit or miss" over the past two months.
The story begins with @miakhalifa, formerly the #1 personality on Pornhub, who is both a central character and an innocent bystander. I'm writing this from a coffee shop, so I'll let you Google her if you want more info.

— Reed Kavner (@reedkavner) December 18, 2018
From TikTok trend to secret handshake
The original TikTok trend was nothing special, mostly teens singing along to the "hit or miss" verse. It wasn't until user Thomas Ridgewell tested the phrase as a TikTok secret handshake that it really started to take off.
"So me and my friend Sam are inside Marshalls right now," Ridgewell says in a TikTok video. "And we're going to see if any there are other fellow TikTokers here."
He then shouts "hit or miss," and after a brief pause a stranger responds with, "I guess he'll never miss ya."
While the respondent technically got the lyrics wrong, they proved Ridgewell's point and started a trend.
Soon, TikTokers all over began shouting "hit or miss" in public spaces hoping to garner a response.
It turns out, there are at least a few TikTokers in most public spaces.
The "hit or miss" hashtag on TikTok already has nearly 100 million views and counting.
H/T Insider
READ MORE: