You know what they say: One man's french fry is another man's treasure.
Potatoes are versatile. Some people cut potatoes from their diets, while others depend on spuds for their livelihood. Netflix documentary The Trader (Sovdagari), fresh off winning the short film jury award for nonfiction at Sundance, shows audiences the harsh realities of life in the Republic of Georgia. The film follows Gela, a traveling merchant, as he searches for potatoes. He trades clothes and household items for whatever potatoes he can get in return. He does this because he has to: Money is often useless in rural Georgia, but potatoes are life-sustaining currency.

Director Tamta Gabrichidze captures a lifetime's worth of poverty and hardship within The Trader's 25-minute runtime. Gabrichidze films the people and landscape in lengthy static shots that create the feeling that Georgia is inescapable. More than that, the poverty faced by the people on-screen is all-consuming. One elderly person recalls his childhood dream of going to school and getting out of Georgia. Now he just hopes for a reason to get out of his home every day. In another moment an older woman haggles, unsuccessfully, with Gela to take money instead of potatoes.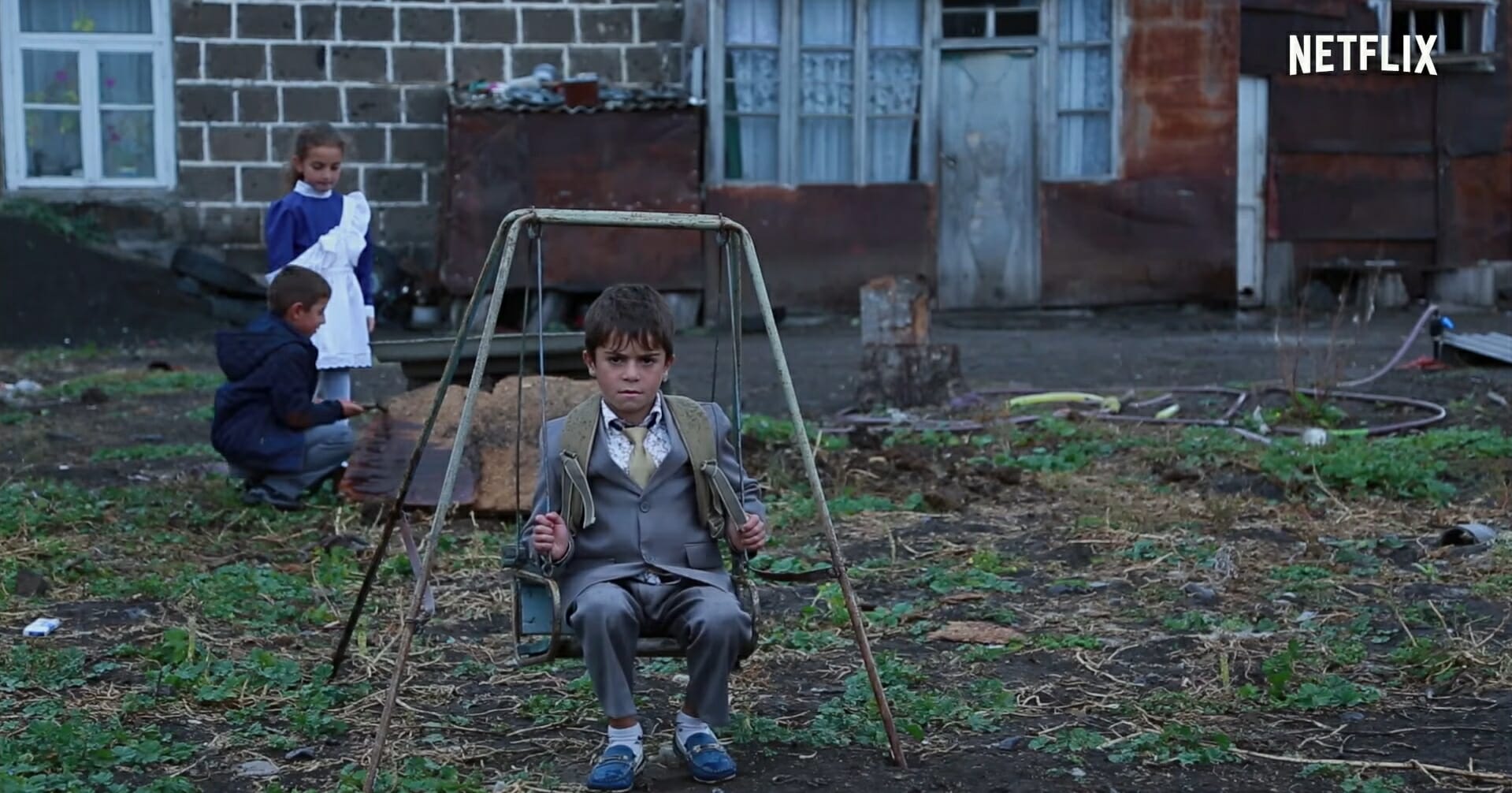 The most crushing blow comes near the end when a young boy is asked about his dreams. His mother says he wants to be a journalist, but the child is unable to say the words. Any words, for that matter. In that moment the depth of the hopelessness is overwhelming. The Trader is punctuated by that same boy rifling through Gela's supplies.
The Trader is just long enough to make the plight of Georgians palpable. The matter-of-fact presentation drives the film's points home without being heavy-handed. It's a potent gut punch that is worthy of the awards its won, as well as your time.
Still not sure what to watch on Netflix? Here are our guides for the absolute best movies on Netflix, must-see Netflix original series and movies, and the comedy specials guaranteed to make you laugh.