The 2019 Golden Globe nominations have arrived, and streaming is making a big splash in TV and film.
Over the past several years, streaming services like Netflix, Amazon Studios, and Hulu have made their mark on awards season with several shows having broken out at the Emmys. They've also similarly left an impression on the Golden Globes, but for the most part, they've only been able to nab awards in television.
In television, Amazon Studios leads the pack with nine nominations. Netflix isn't too far behind with eight nominations while Hulu only has two nominations. Netflix also has five nominations in film categories, and several of them have a good chance to change the Golden Globes. Here's what you need to know (and stream).
Roma could be big for Netflix
Roma—Alfonso Cuarón's intimate and autobiographical drama about a housemaid working in 1970 Mexico City and Netflix's major awards season contender—received three nominations. Cuarón was nominated for two of them for best director and best screenplay, and it's also nominated for best motion picture—foreign language.
You won't see Roma among the best motion picture—drama nominees, but it's not a snub. Per the Hollywood Foreign Press Association consideration rules, only English-language films are allowed to be nominated for the Golden Globe's top two awards. Non-English films are eligible for the best motion picture—foreign language category, which it was nominated for.
If Roma wins any of its awards, it would mark Netflix's first Golden Globe wins for a feature film; Amazon Studios previously won in 2017 for Manchester by the Sea. Netflix had previously been nominated two other times in the foreign language category but has yet to win. And while there isn't always a correlation between the Golden Globes and the Oscars, Roma's strong showing here could potentially signal Roma's chances at the Oscars.
Among the films it will compete with is Girl, a Belgian film centering around a trans girl who wants to become a ballerina. But while the film has been largely praised by critics, it's also received growing backlash for casting a cisgender actor in a trans role along with its harmful transgender representation and having a story about a transgender character who is reduced to her body.
Dolly Parton's "Girl in the Movies," which appears in the upcoming Netflix film Dumplin', received a best original song nomination.
The Amazon Studios-produced film Beautiful Boy also garnered one nomination: Timothée Chalamet for best supporting actor.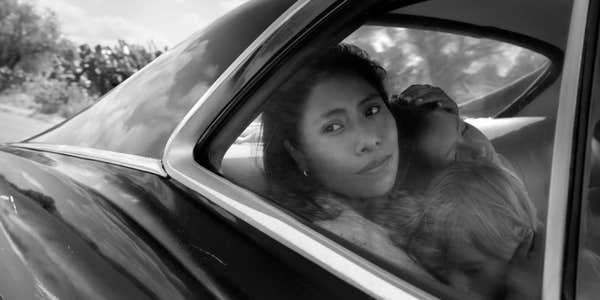 TV musical or comedy could see some repeats
Last year's best television series-comedy winner, The Marvelous Mrs. Maisel, has the ability to repeat this year. It received three nominations including best television series—musical or comedy, Rachel Brosnahan for best actress, and Alex Bornstein for best supporting actress. (Brosnahan, Bornstein, and The Marvelous Mrs. Maisel all won at the Emmys in September.)
Netflix's The Kominsky Method is also nominated for best television series—musical or comedy, with both Michael Douglas and Alan Arkin receiving acting nominations. Alison Brie is also up for best actress for GLOW.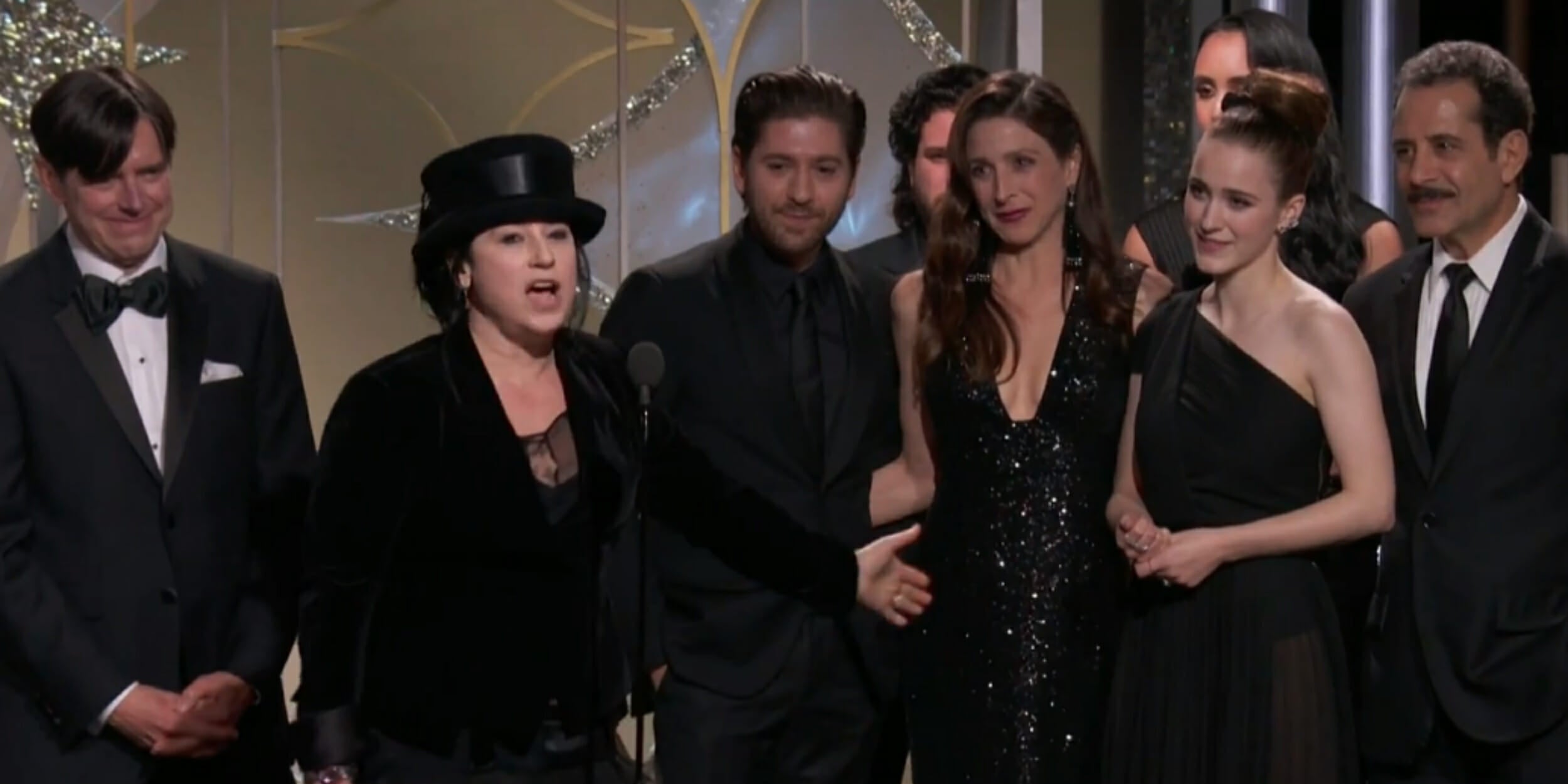 TV drama could see new winners emerge
Last year's winner, The Handmaid's Tale, didn't receive a repeat nomination this year, so the best television series—drama category is wide open. Amazon Studios' Homecoming and Netflix's The Bodyguard both have the potential to nab that award.
Homecoming could also give Julia Roberts a win for best actress, but she'll have to compete against Elisabeth Moss for The Handmaid's Tale in that category. The best actor category is also stacked with The Bodyguard's Richard Madden, Homecoming's Stephan James, and Ozark's Jason Bateman facing off. The Handmaid's Tale's Yvonne Strahovski is also nominated for supporting actress.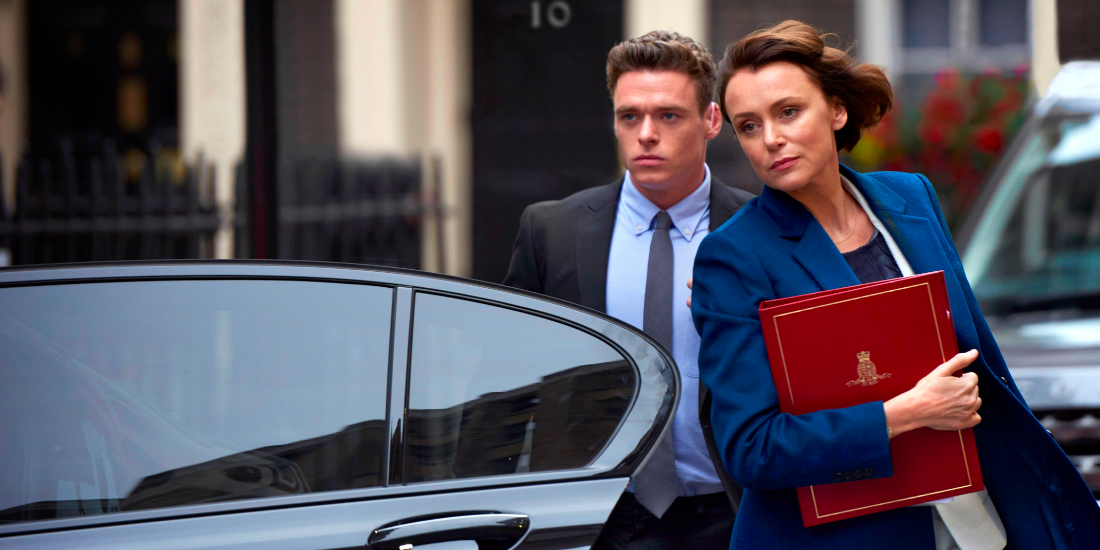 Limited series or TV movie could offer some wins, too
In recent years, HBO and FX have dominated this category, but showings from Netflix and Amazon Studios could offer some surprises. Amazon Studios is up for best television limited series or motion picture made for television for A Very English Scandal, which also has acting nominations for Hugh Grant and Ben Whishaw for best actor and best supporting actor, respectively. Seven Seconds' Regina King is also up for best actress.
The Golden Globes will air Sunday, Jan. 6.