On Saturday, Mighty Ducks star Shaun Weiss was arrested for public intoxication in Oroville, California, after being found "acting bizarrely with a flashlight," according to Yahoo! News. Although the actor was under the influence of unspecified drugs, his mugshot found its way to social media where fans were struck with his sickly appearance.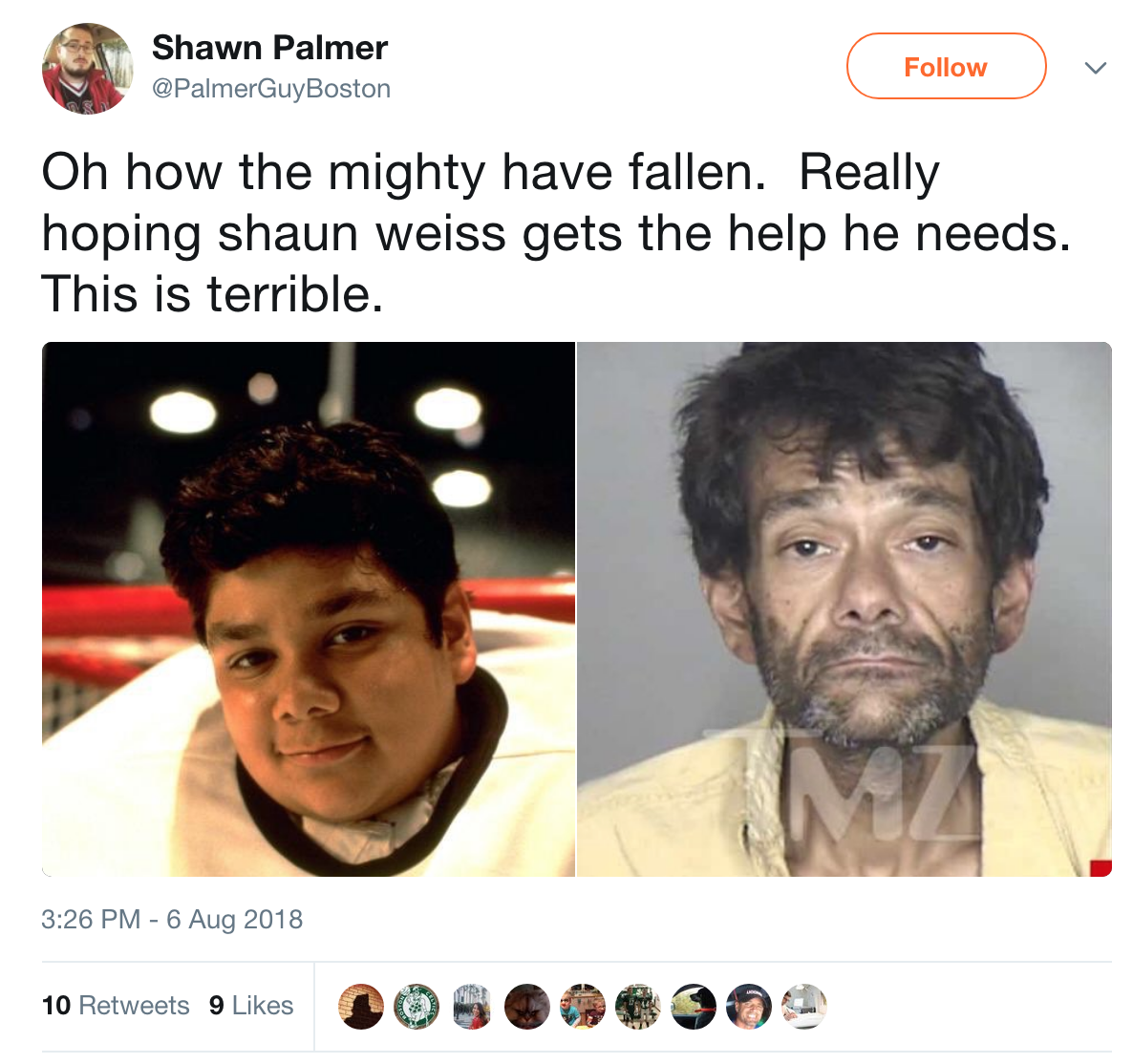 Most know Weiss as Greg Goldberg, the goalie of the Mighty Ducks youth hockey team coached by Emilio Estevez in the 1992 family sports film. He appeared in D2 and D3, the follow-ups to the original Mighty Ducks movie, as well as starring in the 2008 comedy Drillbit Taylor and television series Boy Meets World, Freaks and Geeks, and The King of Queens.
In 2015, Weiss made strides toward revamping his career through stand-up comedy when he asked fans to support his crowd-funded campaign to begin a Netflix series that would document his race to comedic stardom. The result was a 2016 web series called Why Not Weiss, which ended after a five-episode run.
Last year, Weiss was sentenced to 90 days at the Burbank City Jail after he was charged with possession of suspected methamphetamine, reported the Wrap. That sentence came only days after his release from the Los Angeles County Jail for petty theft charges. Although sentenced to 150 days for the theft charge, Weiss was released after 12 days due to jail overpopulation.
H/T Yahoo! News