Need to know what's new on Starz this month? You probably know the premium network for its smash-hit series like American Gods and Outlander. But this Droughtlander has been a long one, so fans may find themselves browsing the app for new content.
Don't worry, we've got you. Starz has plenty of movies to stream and several new, exciting series to obsess over. No matter what you're into, there's something new on Starz for you this October.
Best new Starz original series: BMF: Black Mafia Family, Hightown season 2 premiere, Heels season 1 finale
New movies on Starz: Bottle Rocket, My Entire High School Sinking into the Sea, Take Shelter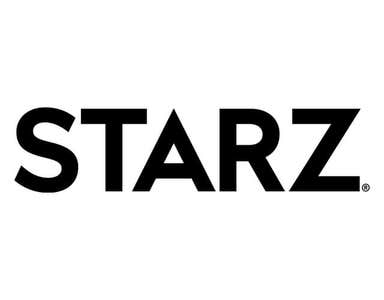 | | |
| --- | --- |
| Monthly | $8.99 |
| Annually | $74.99 |
---
What's new on Starz October 2021: Original Series
BMF: Black Mafia Family
Brothers Demetrius "Big Meech" Flenory and Terry "Southwest T" ran a drug ring and in 1980s Detroit. The brothers even founded a hip-hop record label through which they laundered their money, cementing their legendary status. This series tells the tale of their rise to infamy and the conflicts that followed.
The show is entertaining and influenced by real events, featuring Meech's real son playing his younger father. Many of the shots are filmed in the actual locations in which they took place, including Meech's home in Detroit.
This brand new series on Starz is already one of the most buzz-worthy thanks to its recording-breaking premiere. Thanks to the first episode's heavy viewership, Starz has already chosen to renew it for a second season.
---
Hightown Season 2 Premiere
The discovery of a woman's body on the beach caused Jackie Quiñones' whole world to turn upside down. Now, she's got her police badge and a mission: take down the drug lord Frankie Cuevas Sr. But Frankie is out of prison, and his grip on the town will only get tighter.
Since losing his badge, the former-detective Abruzzo is no longer obligated to obey the law. Does this mean his hunt for the drug kingpin will only get darker? Weaving a dark tale of addiction and self-sabotage in the Cape Cod area, this Jerry Bruckheimer crime drama is absolutely binge-worthy. And it's new on Starz this October.
---
Heels Season 1 Finale
In the wrestling world, there are heroes and there are heels– and in a small Georgia town, brothers Jack & Ace Spade have to play as rivals in the ring. As the two brothers fight over their father's legacy out of the ring, tensions within the ring arise. Can each brother play the role they're given? Stephen Amnell (Arrow) turns in a riveting performance as Jack, the guy who writes the scripts and takes the punches.
---
What's new on Starz October 2021: Movies
Bottle Rocket (1996)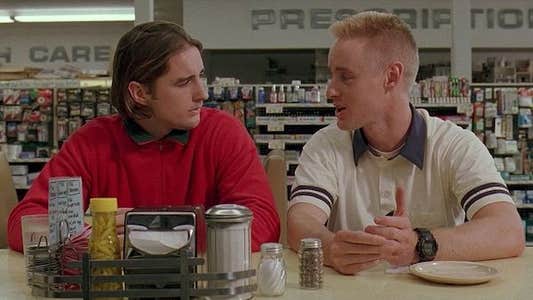 This charming hidden gem was beloved in many Hollywood circles, and as such, it launched the careers of Wes Anderson and the Wilson brothers. Dignan (Owen Wilson) has a plan for the perfect plan to steal his way to wealth. To pull off his grand plan, he convinces his friend Anthony (Luke Wilson) into checking himself out of a psychiatric facility to come along.
This lovable heist film has some great screw-up comedy is a guaranteed good time. The movie has a similar vibe to other productions filmed in and around Austin, Texas. Be prepared for a drawling look into the daily life of local West Texas wierdos.
---
My Entire High School Sinking into the Sea (2017)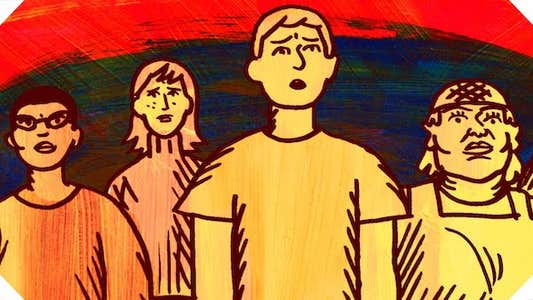 This animated teen comedy-drama revolves around two sophomore boys who write for their school's paper. Dash becomes afraid that his best friend Assaf is getting the juiciest article scoops from the paper's editor. His quest for revenge leads him to the principal's office, causing him to accidentally discover that the school's new auditorium isn't up to code– and the school sits on a giant fault-line.
Based on the title, you can guess what happens next. Featuring the voice talents of Jason Schwartzman, Susan Sarandon, Reggie Watts, Maya Rudolph, and more, this film's animation style is as unique as its comedy. Be sure to check it out this month, new on Starz.
---
Take Shelter (2011)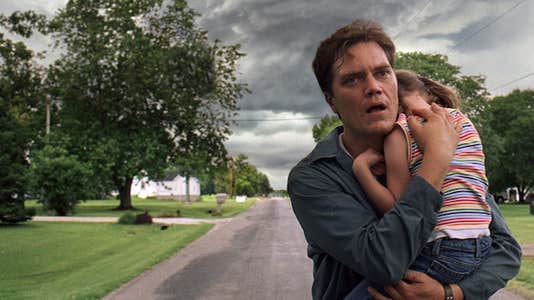 Michael Shannon and Jessica Chastain star in this story of a father and husband who keeps having visions of an apocalyptic storm. His fear grows with each vision, spurning an obsession with building the perfect shelter begins to affect his life. Alienating his friends, coworkers, and even his wife, Curtis can't figure out if the danger to his family is coming from above– or within.
Take Shelter is gripping all the way through and features a surprising ending that will keep you wondering after the credits roll. Thanks to the jarring changes of our own planet, this gripping story might get in your head a little. That's what makes this thriller is a must-see new on Starz this October.
---
Movies New on Starz in October
Available October 1
976-Evil (1989)
Abyss, The (1989)
Adventures of Tintin (2011)
Age of Innocence, The (1993)
All the King's Men (2006)
American Tail, An (1986), American Tail: Fievel Goes West, An (1991), American Tail: The Mystery Night of the Monster, An (1999), and American Tail: The Treasure of Manhattan Island, An (1998)
At Any Price (2013)
Bad Girls from Valley High (2005)
Balto II: Wolf Quest (2002)
Balto III (2005)
Be Cool (2005)
Beautiful Creatures (2001)
Big Fish (2003)
Blind Fury (1990)
Blue Thunder (1983)
Bottle Rocket (1996)
Breakin' All the Rules (2004)
Break-Up, The (2006)
Casper's Haunted Christmas (2000)
Casual Sex? (1988)
Charlie St. Cloud (2010)
Cheech & Chong's Get Out of My Room (1985), Cheech & Chong's Next Movie (1980), and Cheech & Chong's Things are Tough All Over (1982)
Christmas at Cattle Hill (2020)
Constant Gardener, The (2005)
Day in the Life, A (2009)
Devil's Tomb, The (2009)
Dr. Seuss' Cat in the Hat (2003)
Duel at Silver Creek (1952)
Ed (1996)
Empire State (2013)
Excess Baggage (1997)
Fallen (1998)
For Richer or Poorer (1997)
Frank Miller's Sin City: A Dame to Kill For (2014)
Good Old Fashioned Orgy, A (2011)
Gospel, The (2005)
Grandma's Boy (2006)
Hard Way, The (1991)
House Next Door: Meet the Blacks 2, The (2021)
Jerry Maguire (1996)
Joe Kidd (1972)
John Q (2002)
Leave it to Beaver (1997)
Liar Liar (1997)
Made of Honor (2008)
Medallion, The (2003)
Miami Vice (2006)
Mixed Nuts (1994)
Mortician, The (2011)
My Entire High School Sinking into the Sea (2017)
Open Season (2006)
Postcards from the Edge (1990)
Prom Night (2008)
Random Hearts (1999)
S.W.A.T.: Firefight (2011)
Secret of My Success, The (1987)
Simple Wish, A (1997)
Something's Gotta Give (2003)
Stripped: Lost Angeles (2020)
Tailor of Panama, The (2001)
Take Shelter (2011)
Tamara Drewe (2010)
Two Mules for Sister Sara (1970)
Tyler Perry's the Family that Preys (2008)
Violent Heart, The (2020)
Visions (2014)
White People Money (2020)
Available October 2
Death Race 4: Beyond Anarchy (2018)
Available October 6
Available October 7
Clockwork Girl, The (2021)
Available October 8
Spiral: From The Book Of Saw (2021)
Available October 14
Available October 15
12 Dogs Of Christmas: Great Puppy Rescue (2012)
Beverly Hillbillies, The (1993)
Bogus (1996)
Broken Arrow (1950)
Bye Bye Love (1995)
Child's Play (1988)
City Island (2010)
Cowgirls N' Angels (2011)
Fame (2009)
Family Fang (2016)
Fantastic Fear Of Everything, A (2012)
Freddy Got Fingered (2001)
Girl 6 (1996)
Girl Next Door (2004)
In The Mix (2005)
Kidco (1983)
Love Me Tender (1956)
Made In America (1993)
Man Who Knew Too Little, The (1997)
My Stepmother Is An Alien (1988)
National Security (2003)
P2 (2007)
Patton (1970)
Power of One, The (1992)
Ringer, The (2005)
RV (2006)
Sheriff Of Fractured J (1959)
Stander (2003)
Stay (2005)
Tortured (2007)
Available October 16
Let's Go To Prison (2006)
Available October 23
Available October 24
New Series on Starz this September
Available October 1
Rifleman, The (1959) – Episodes 143-168
Virginian, The (1962) – Episode 501-529
Available October 3
BMF – Episode 102, "RUMORS"
Heels – Episode 107, "The Big Bad Fish Man"
Available October 10
BMF – Episode 103, "Love All, Trust Few"
Heels – Episode 108, "Double Turn"
Available October 15
Virginian, The (1962) – Episodes 601-626
Available October 17
BMF – Episode 104, "HEROES"
Hightown – Episode 201, "Great White"
Available October 24
BMF – Episode 105, "Secrets and Lies"
Hightown – Episode 202, "Girl Power"
Available October 31
BMF – Episode 106, "Strictly Business"
Hightown – Episode 203, "Fresh as a Daisy"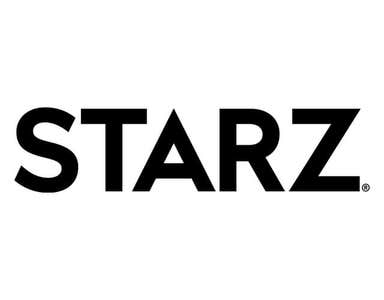 | | |
| --- | --- |
| Monthly | $8.99 |
| Annually | $74.99 |
---
The Daily Dot may receive a payment in connection with purchases of products or services featured in this article. Click here to learn more.