Need to know what's new on Starz this month? You probably know the premium network for its smash-hit series like American Gods and Outlander. But this Droughtlander has been a long one (don't worry, it's back March 2022). But in the meantime, fans may find themselves browsing the app for new content.
Don't worry, we've got you. Starz has plenty of movies to stream and several new, exciting series to obsess over. No matter what you're into, there's something new on Starz for you this December.
| | |
| --- | --- |
| Monthly | $8.99 |
| Annually | $74.99 |
---
What's new on Starz December 2021: Original Series
Power Book II: Ghost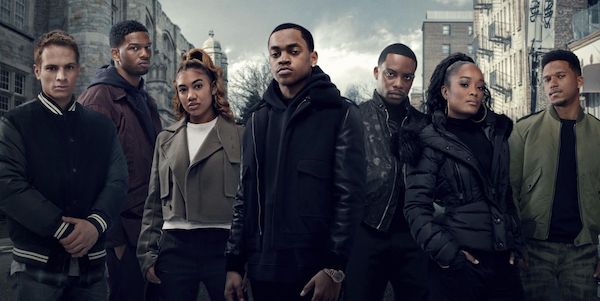 This series is a sequel to the hit series Power. It follows James' son Tariq as he tries to reconcile his life as a college student with the family business hustling product.
Torn between his future and a need to understand and cope with the past, Tariq's story is just the most recent in the Power universe's growth.
---
Hightown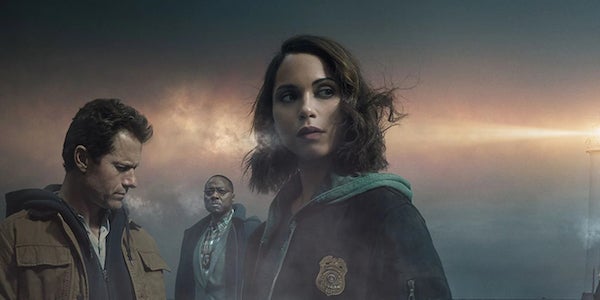 The discovery of a woman's body on the beach caused Jackie Quiñones' whole world to turn upside down. Now, she's got her police badge and a mission: take down the drug lord Frankie Cuevas Sr. But Frankie is out of prison, and his grip on the town will only get tighter.
Since losing his badge, the former-detective Abruzzo is no longer obligated to obey the law. Does this mean his hunt for the drug kingpin will only get darker? Hightown weaves a dark tale of addiction and self-sabotage in the Cape Cod area. This Jerry Bruckheimer crime drama is absolutely binge-worthy. And it's new on Starz this December.
---
What's new on Starz December 2021: Movies
The Girl With the Dragon Tattoo (2011)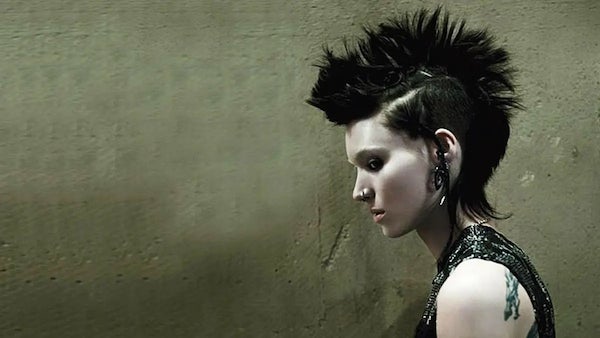 This famous Swedish film took 2011 by storm when it was released in English. The David Fincher film won critical acclaim for its tone. It also features incredible performances by Daniel Craig and Rooney Mara.
Disgraced journalist Mikael Blomkvist is hired by Henrik Vanger to find out who murdered his 16-year-old grandniece 40 years prior. To assist him, he recruits Lisbeth Salander, a highly intelligent hacker, and online investigator. Highly suspenseful and sometimes quite jarring, this mystery is a must-see new to Starz this December.
---
Desperado (1995)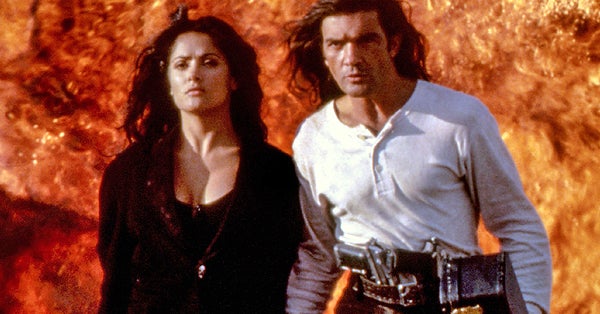 This neo-Western follows El Mariachi (Antonio Banderas) as he seeks to avenge the death of his lover. Desperado is the second in a trilogy, but it can be watched effectively as a stand-alone film. We do recommend giving El Mariachi a watch, though.
This is a grade-A stylized shoot-em-up with some unforgettable action scenes. For fans of Robert Rodriguez's work, its prequel is considered his breakout full-length film. It's a must-see bit of pop culture that's new on Starz this December.
---
24 Hour Party People (2002)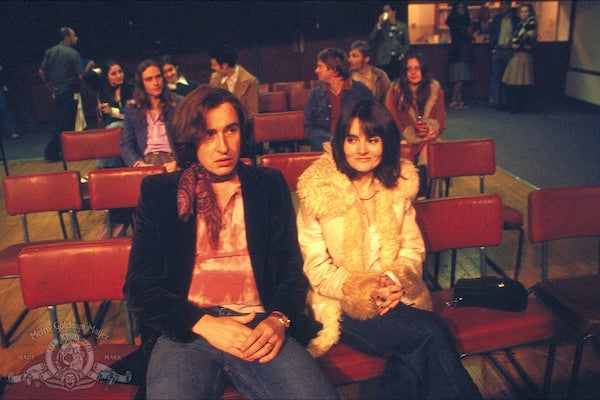 This biographical comedy-drama about Manchester's music scene from the mid-70s to the 90s is a must-see for any music fan. The story revolves around Factory Records, which put out albums by notorious artists like Joy Division and New Order. It's told from the perspective of Tony Wilson, the head of Factory.
The film frequently breaks the fourth wall to include jokes and input from actual artists. The film also intercuts scenes with footage of real performances in order to illustrate the mood of the time.
---
This Changes Everything (2018)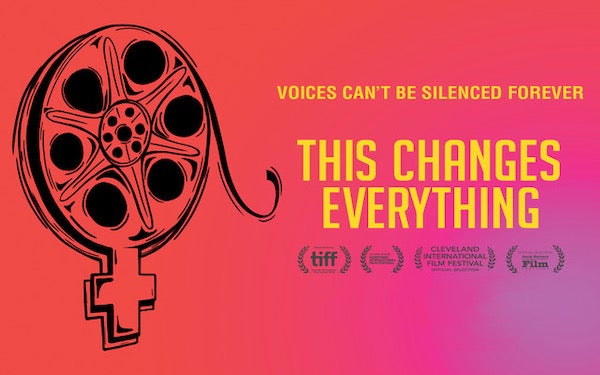 Everything is a documentary film that examines sexism in Hollywood. Featuring interviews from iconic actresses and female filmmakers, the film was made in association with the Geena David Institute on Gender in Media.
The contents of Everything have been a part of changing conversations in Hollywood; it's essential viewing for any film historian. The film focuses on the experiences of women in film, but it also speaks to men in the audience. 
---
What's New on Starz December 2021: Movies
Available December 1
Across The Great Divide (1976)
All Is Lost (2013)
Curly Sue (1991)
Desperado (1995)
Dragonball Evolution (2009)
Extract (2009)
Getaway, The (1994)
Good Will Hunting (1997)
Harley Davidson And The Marlboro Man (1991)
Harry And The Hendersons (1987)
Hearts In Atlantis (2001)
Heaven's Gate (1980)
Hondo (1953)
Hoosiers (1986)
Hulk (2003)
Johnson Family Vacation (2004)
Machine Gun Preacher (2011)
Man Without A Star (1955)
Once Upon A Time In Mexico (2003)
Out Of The Furnace (2013)
Prince Of Darkness (1987)
Pumpkinhead II: Blood Wings (1993)
Quinceanera (2006)
Reservoir Dogs (1991)
Rooster Cogburn (1975)
Sierra (1950)
Spoilers, The (1942)
Very Bad Things (1998)
Very Brady Sequel, A (1996)
Walking Tall (2004)
We're Back! A Dinosaur's Story (1993)
Wiz, The (1978)
You Again (2010)
Available December 6
Girl With The Dragon Tattoo, The (2011)
Intruder, The (2019)
Available December 13
24 Hour Party People (2001)
48 Hrs. (1982)
Adventureland (2008)
Amityville Horror, The (1979)
Appaloosa, The (1966)
Better Luck Tomorrow (2003)
Cry Freedom (1987)
Dances With Wolves (1990)
Day Of Fury, A (1956)
Don Jon (2013)
Dracula (1979)
Favor, The (1994)
Ferngully: The Last Rainforest (1992)
Four Weddings And A Funeral (1994)
Gal Who Took The West, The (1949)
Garfield: A Tail Of Two Kitties (2006)
Ghost And The Darkness, The (1996)
Horsemen, The (2009)
In & Out (1997)
Miss March (2009)
Nurse Betty (1999)
Pet Sematary (1989)
Pet Sematary II (1992)
Pumpkinhead (1988)
Ride With The Devil (1999)
Available December 14
Available December 16
This Changes Everything (2018)
Available December 18
Fall Of The American Empire, The (2018)
Available December 20
Flaming Star (1960)
Proud Ones, The (1956)
Western Union (1941)
Available December 21
Men In Black: International (2019)
Available December 25
Available December 28
Available December 31
---
What's New on Starz December 2021: Shows
Available December 5
Hightown – Season 2, Episode 7, "Crack is Wack"
Power Book II: Ghost – Season 2, Episode 3 "The Greater Good"
MalaYerba – Season 1, Episode 5, "Todo va a estar bien"
Available December 12
Hightown – Season 2, Episode 8, "Houston, We Have a Problem"
Power Book II: Ghost – Season 2, Episode 4 "Gettin' These Ends"
MalaYerba – Season 1, Episode 6, "El primer año (Parte I)"
Available December 19
Hightown – Season 2, Episode 9, "Small Craft Warning"
Power Book II: Ghost – Season 2, Episode 5 "Coming Home to Roost"
MalaYerba – Season 1, Episode 7, "El primer año (Parte II)"
Available December 26
Hightown – Season 2, Episode 10, "Fool Me Twice"
MalaYerba – Season 1, Episode 8, "Una vuelta de hoja"
---
Holiday Programming on Starz
Holiday Movies on Starz
Disney's A Christmas Carol (2009)
Jingle All the Way 2 (2014)
The Family Man (2000)
Serendipity (2001)
Saving Santa (2013)
Snowtime! (2015)
The Cat in the Hat Knows a Lot About Christmas Special (2012)
Inspector Gadget Saves Christmas (1992)
Sonic Christmas Blast (1996)
My Little Pony: A Very Minty Christmas (2005)
Caillou's Holiday Movie (2003)
Silent Night (2020)
Shows with Holiday Specials on Starz
Atomic Betty (2004)
Bernie Mac Show, The (2001)
Big Valley, The (1965)
Diff'rent Strokes (1978)
Digimon Adventure (1999)
Doodlebops, The (2005)
Eloise (2006)
Garfield and Friends (1988)
Good Times (1978)
Heathcliff and the Catillac Cats (1984)
Jeffersons, The (1975)
Knight Rider (1982)
Laramie (1959)
Madeline (1993)
Madeline, The New Adventures of (1995)
Martian Successor Nadesico (1996)
Parent 'Hood, The (1996)
Pet Alien (2005)
Robotech (1985)
Sabrina: The Animated Series (1999)
Sanford and Son (1972)
Super Mario World (1991)
Wubbulous World of Dr. Seuss, The (1996)
| | |
| --- | --- |
| Monthly | $8.99 |
| Annually | $74.99 |
---
The Daily Dot may receive a payment in connection with purchases of products or services featured in this article. Read our Ethics Policy to learn more.