The new thriller Searching is a lot like the 2015 horror movie, Unfriended. As was the case with that film and its recent sequel, Unfriended: Dark Web, Searching takes place entirely within a computer screen. Both movies are classic genre projects that feature clever uses of technology to tell their story. The same way Paranormal Activity is essentially a haunted house movie or Cloverfield is essentially an alien invasion movie, Searching is a Hitchcockian mystery, which uses the computer screen format in the same way that Paranormal Activity and Cloverfield employed the found footage technique. One could even argue it's a lesser example of this new sub-genre, as Unfriended beats it in the cleverness department by all taking place in real time.
Except that Searching's format ends up being more than just a depository system for clever scares and surprises. Starring John Cho as a father desperately using every cyber-sleuth trick in the book to find his missing daughter, the film opens with a sequence which can only logically compare to the Up montage. Within a few minutes, we see Cho's character, David Kim, live out an entire relationship with his daughter, Margot, from birth to age 16. In schedules, emails, social media posts, and more, David and his wife, Pamela (Sara Sohn), begin to chronicle everything from Margot's first day of school to assisting mom in the kitchen to a Father's Day card. The mundane and the milestones are both represented, until eventually, Margot begins to create her own identity online. From there, we begin to see the intersecting narratives of three people in one family unit, each leaving behind a digital footprint.
Later, after Pamela gets sick, that footprint ends up being the main thing David and Margot have to remember her by—either a comfort or a wound, depending on how you look at it. When the sequence ends, and present-day Margot (Michelle La) is beginning her first day of high school, we've already witnessed the defining moments of a life.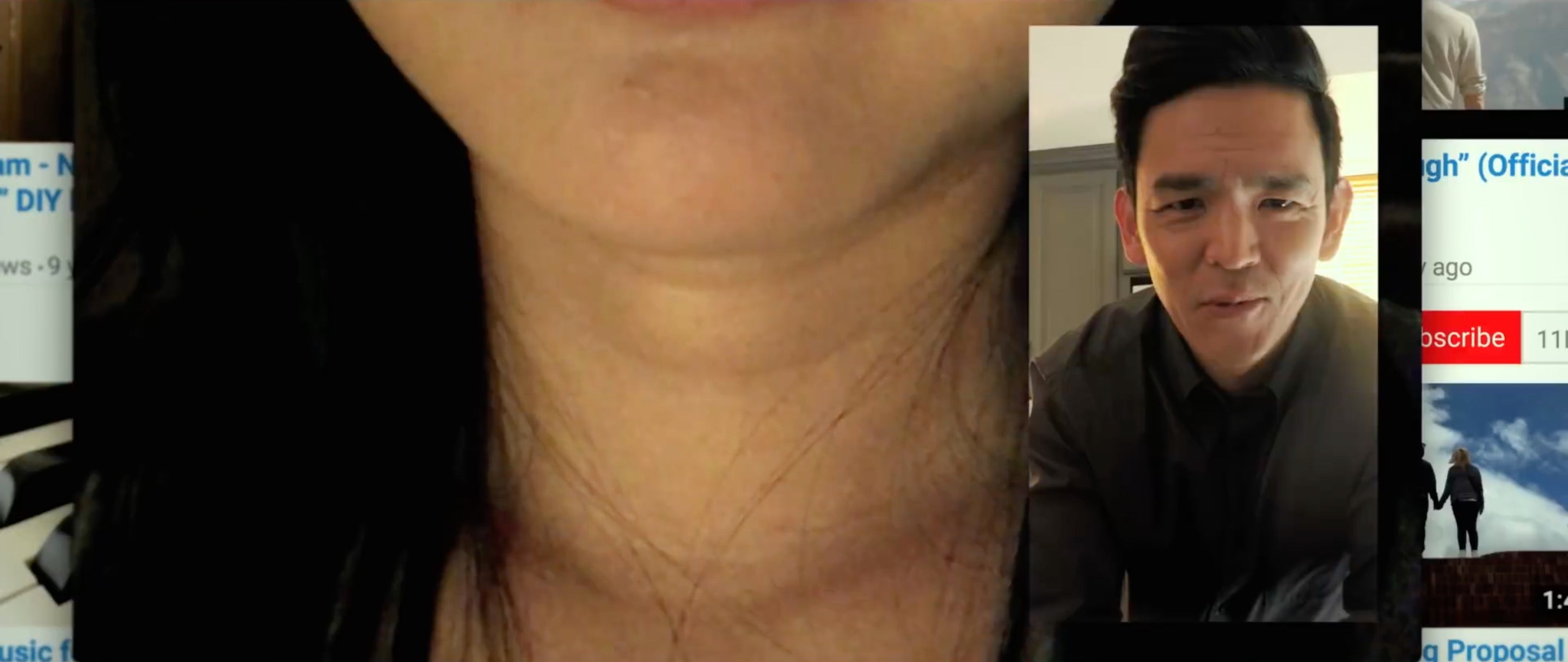 What's most surprising about all of this is how true it rings. Starting a film off with the death of a character is a trick as old as time, and one that can feel emotionally manipulative. But what makes the beginning of Searching work is that it uses its format to communicate an undeniable truth about modern existence. We all live at least part of our lives now through technology, and when we disappear, the internet makes ghosts of us all.
In the case of Pamela, who's taken before her time, her presence is at once haunting and benevolent. David and Margot are unable to escape her, and so are forced to choose whether to take comfort in her lingering presence or ignore the many remnants of her altogether. But when Margot vanishes, seemingly for no reason, her disappearance haunts David in a different way.
The version of his daughter David encounters through social media is not entirely like the one he knew in "real" life. This too, suggests something important about how we live now. Although who we are when we're online may be different than who we are off it, maybe one version of ourselves is no less true than the other. After countless articles on the fakeness of Facebook and Instagram, on how the brand we project on social media is actually the lie we want people to believe in, maybe it's time to accept that for some people, the internet is where they feel most themselves. After all, haven't teenagers always lived double lives? Haven't they always hid things from their parents? The web's proliferation may have exacerbated this reality, but it didn't start it.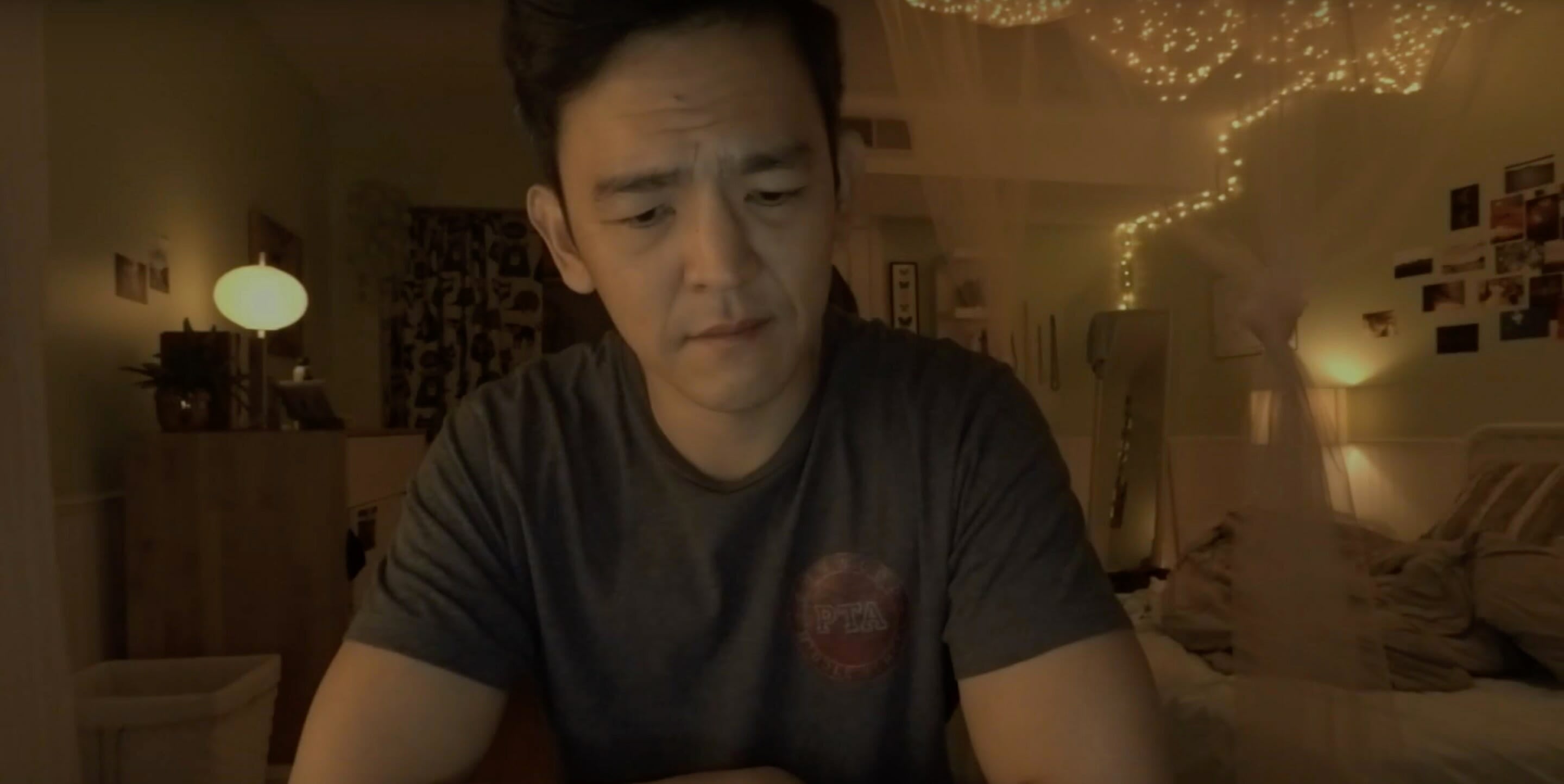 This is a lot to put on a movie that will probably go down in history as "Gone Girl for Gen. Z" or "the second major release of the in-screen movie wave" or something reductive like that. But don't be too quick to dismiss Searching's style as a gimmick. Discussing this growing trend of "desktop movies" and their merits, BuzzFeed's Alison Willmore writes that, "It's only us, the audience, who get to see the main character's unguarded self through their juggling of windows, their browsing, and their taking or ignoring of calls."
It's worth noting that Searching is also the third Western film in as many weeks with Asian leads, following Crazy Rich Asians and To All the Boys I've Loved Before. For those who still aren't convinced, it also manages to be edge-of-your-seat fun and shockingly cinematic. The movie concludes with a twist which you may see coming, but the ride getting there is still worth it. Like much of the best genre fare, it has something to say but doesn't skimp on archetypal pleasures either.
Again though, it's the confluence of what Searching in what it's saying and how it's saying it that matters. It's one of the first significant films about technology where all of the action is also filtered through technology. In Searching, our screens aren't merely prisons or prisms. Rather than simply controlling, confining, or contorting our "true" selves, they instead become extensions of this. Searching is about the literal and metaphorical portals we open when we choose to live online, the negotiations between our public histories and hidden secrets we enter into. The movie's tagline reads, "No one is lost without a trace," but this is a story less about what we lose with technology than what we find through it.