Is Sara Lee really trying to get rid of toxic in community?
After Saturday Night Live aired a sketch in which host Harry Styles plays a Sara Lee social media manager who let his personal life bleed into his professional, and started leaving filthy comments from the brand's Instagram, people started leaving similar comments from the sketch on the real Sara Lee's Instagram account.
While some people, including Bowen Yang, who cowrote and starred in the sketch, noticed the comments being deleted or hidden, as of Monday morning there are still plenty of fans leaving "Wreck me, daddy" and "Rail me to death" on photos of french toast and brioche.
https://twitter.com/bowenyang/status/1196125988423438338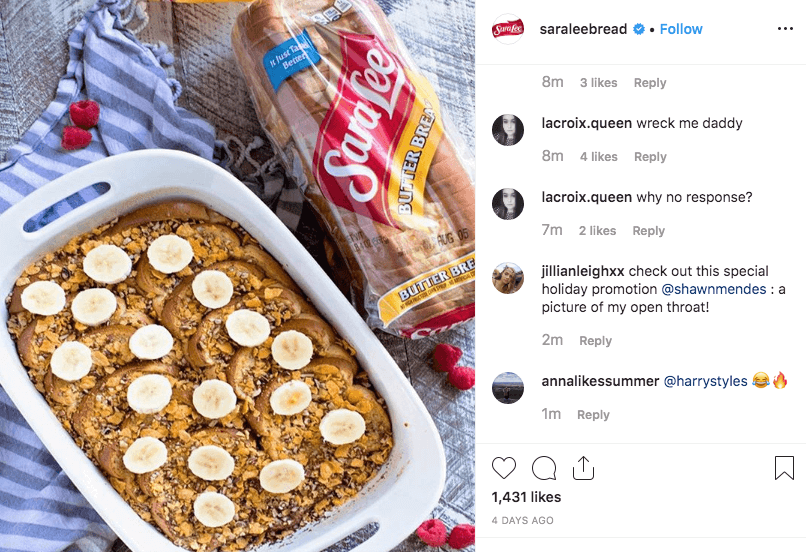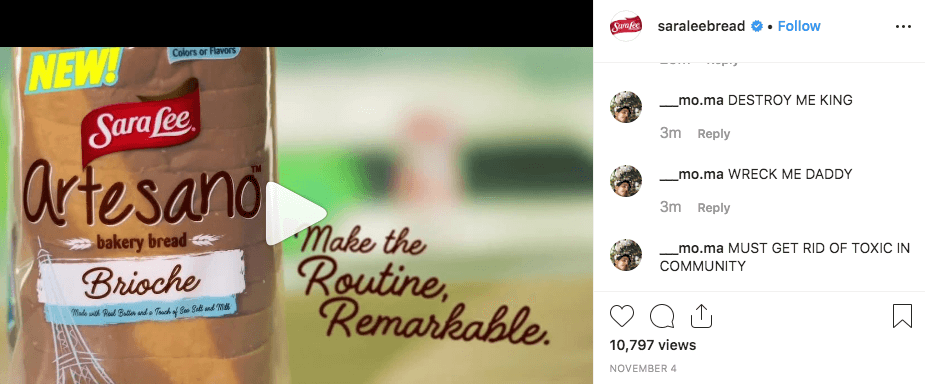 And often, the dirty comments are sandwiched in between earnest ones, like this post: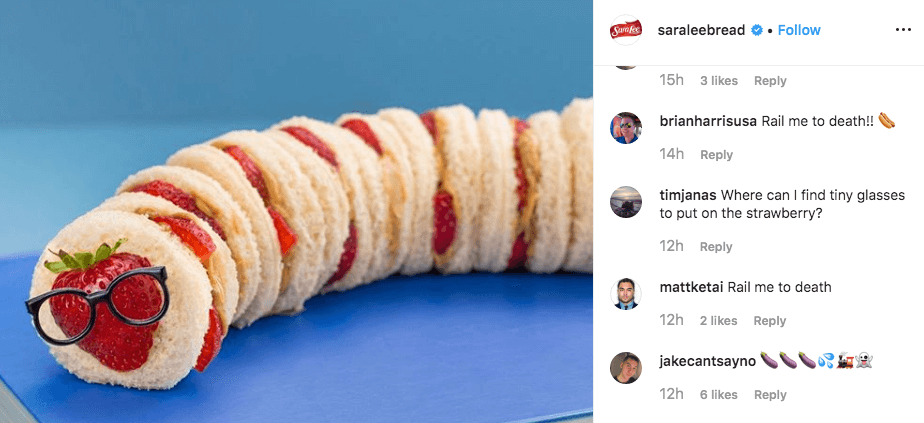 In a statement to the Advocate, a spokesperson for Sara Lee said:
We didn't know about or participate in the creation of the skit so as you can imagine, waking up to all those comments threw us for a bit of a loop. We didn't delete any comments but did temporarily hide them until we could read through and understand what happened. All comments are now visible and we will be monitoring for any that violate Instagram standards. While the explicit jokes in the skit do not align with Sara Lee Bread's brand, we know SNL pushes the envelope for laughs and are taking it all in stride.
Looks like Sara Lee might need to rebrand.
READ MORE:
H/T Vulture