Ryan Garcia is the boxing prospect with perhaps the most name recognition online. Though some in the boxing community aren't sure what to make of his popularity on social media, there's little doubt about his talent, and his fight on Saturday against Jose Lopez will be another major step in his career development.
"This matters the most to me. Fighting and being in the gym, working toward something greater than something so simple," Garcia told Boxing Scene. "I find drinking and partying so simple. It's so easy to do that. This is not easy. This takes blood, sweat, and tears. This is all worth it to me. I just want to become champion. That's all I want to be: a champion."
Here's everything you need to know to watch the Garcia vs. Lopez live stream on DAZN.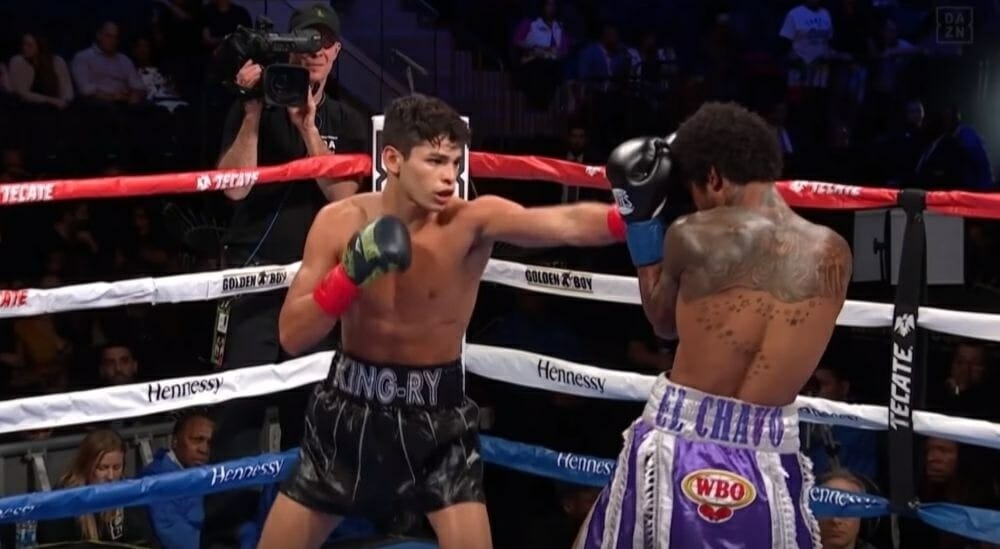 Ryan Garcia vs. Jose Lopez
When: Saturday, March 30, at 7:30pm ET
Where: Fantasy Springs Resort Casino in Indio, California
Streaming: DAZN
What is DAZN?
The streaming service, which debuted in the U.S. last September, has been showing top-notch boxing and MMA fights for the past several months. Now that Canelo Alvarez, Gennady Golovkin, and Anthony Joshua—the three most popular boxers in the world—are fighting exclusively on this streaming service to go with more than 100 fight cards per year, it's a must-have for any combat sports fan.
The only way to watch Garcia vs. Lopez in the U.S. is to fire up the DAZN app. It'll cost you either $19.99 per month, or if you commit to a full year, $99.99 for an entire annual cycle. Originally, the service cost $9.99 per month, but if you're into DAZN for the long haul, the new deal will save you about $20 per month. DAZN got rid of its one-month free trial this month, but this is still a great deal if you're a boxing fan—particularly since you no longer will have to pay $75 per fight to watch Alvarez or Golovkin on a single PPV broadcast.
DAZN works with Roku, Apple TV, Amazon Fire Stick and Fire TV, Xbox One, PlayStation 4, and both iOS and Android phones. All you have to do is download the DAZN app and log-in with your subscription credentials. You can also stream via computer browsers Chrome, Firefox, Safari, Edge, Internet Explorer, and Opera.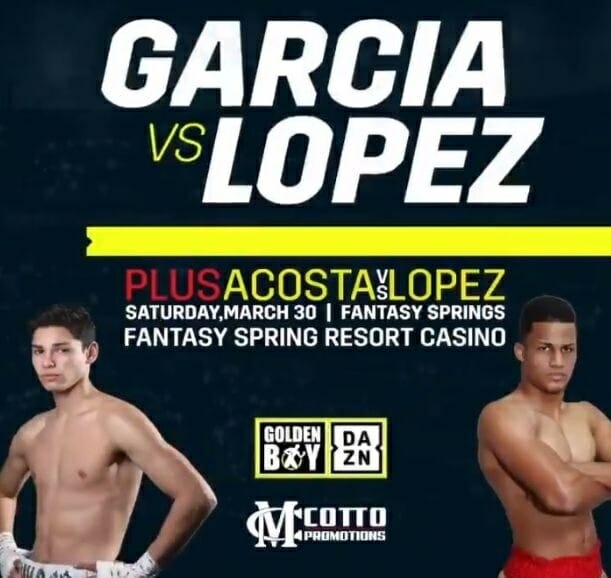 Ryan Garcia vs. Jose Lopez: Why it matters
Garcia (17-0, 14 knockouts) might be the next crossover star in the vein of Oscar De La Hoya or Floyd Mayweather. Even though he hasn't beaten an elite fighter—or really taken on anybody that's even at the B-level of boxing—that hasn't stopped Garcia from amassing 2.3 million Instagram followers and another 155,000 on Twitter. He stars as a high school student who turns to underground boxing in a new YouTube Original drama series, calledOn the Ropes, which has about 1.7 million views to date.
He's also gone viral by blasting YouTube star Logan Paul in the stomach.
But on Saturday, Lopez (20-3-1, 14 KOs) won't be acting.
Lopez is an eight-year veteran, but he's moving up in weight to the 135-pound lightweight limit. Even when he battled as a 130-pound junior lightweight, he's never beaten an elite fighter. In his last fight in October, Lopez took on the solid but unspectacular Jonathan Oquendo and got stopped in the sixth round.
In reality, Lopez is not an opponent to whom Garcia should lose. Lopez is about a 10/1 underdog, and it will be a good chance for Garcia to strive for another scintillating knockout.
De La Hoya knows just how important this Lopez fight is for Garcia's progression as a pro boxer.
"These are the kinds of fights that Ryan Garcia must win to become a world champion," De La Hoya, the CEO and chairman of Golden Boy Promotions, said. "He has all the makings of a global star, so it will be interesting to see how he can overcome this challenge. At the same time, Lopez is a tough fighter who really needs a win, so he'll do everything he can to end Ryan's undefeated streak."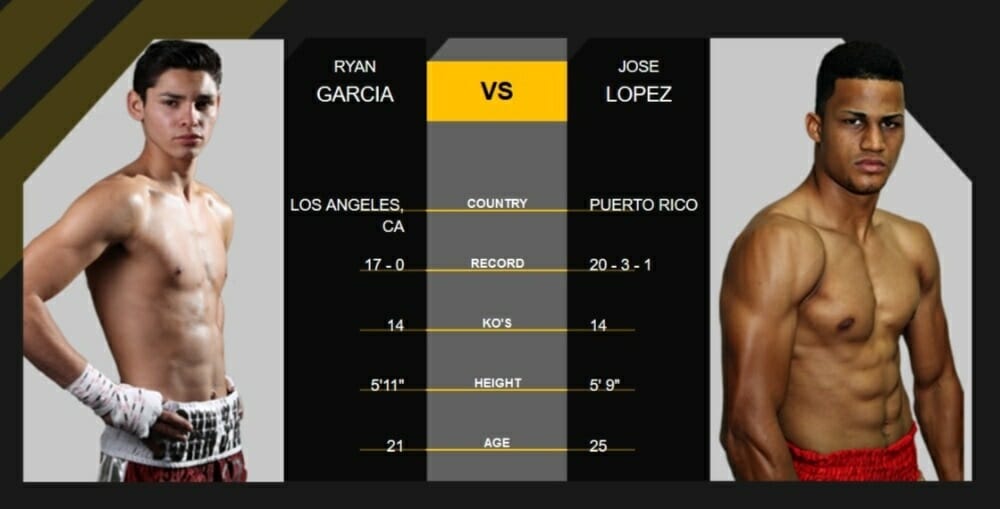 Ryan Garcia vs. Jose Lopez live stream schedule
Ryan Garcia vs. Jose Lopez
Angel Acosta vs. Ganigan Lopez
Antonio Orozco vs. Jose Rodriguez
Rocky Hernandez vs. Ibrahim Class
Joet Gonzalez vs. Rodrigo Guerrero
For a year-round sports fix, sign up here to receive our weekly boxing newsletter. You'll hear about all the biggest fights and best knockouts from the Daily Dot's streaming sports guru Josh Katzowitz.