Queer representation on television appears to be decreasing amid an orchestrated legal attack against trans people, sparking serious concerns of a possible cultural shift away from LGBTQ+ acceptance.
On Friday, the supreme court ruled in favor of a Christian web designer who did not want to provide services for LGBTQ+ people. This is one of many legal actions targeting the LGBTQ+ and trans community in this current political moment. It becomes additionally concerning that LGBTQ+ representation appears to be on decline in a period where this community is being intensely targeted.
These concerns can be contextualized through the story of a man named Will Truman—a wealthy, educated, handsome, and successful corporate lawyer admired and desired by most who knew him. He was also the titular character of NBC's culture-shifting Will & Grace. The Emmy-winning hit sitcom followed the lives of Will and his straight best friend, Grace, who he platonically lived with, and their friends Jack and Karen.
In the very first scene of the series, Will is on the phone with Grace. To the audience, Eric McCormack's charming performance reads as flirtatious, seductive even. Then, with the bolstered support of live audience laughter, Will comments on his attraction to George Clooney. "Honey, I don't need your man," he tells Grace. "I got George Clooney."
Will's identity as a gay man was introduced to audiences through the understanding that they wouldn't have known he was gay if he didn't say anything—nearly nothing about his immediately noticeable appearance or mannerisms in the early seasons read as explicitly queer. This approachability was central to the show's approach in its early seasons. Notably, he was played by straight actor McCormack.
Will's foil was Jack—a feminine, rambunctious, and somewhat idiotic gay man who nearly always served as the punchline of a joke, especially in the early seasons. Unlike the other three characters, our immediate introduction to Jack in the 1998 pilot sees him and his feminine mannerisms as the punchline—audience laughter follows when three masculine-presenting, beer-drinking, cigar-smoking men roll their eyes as Jack sings show tunes during a game of poker. Jack's laughable presence reinforced Will's normalcy and digestibility.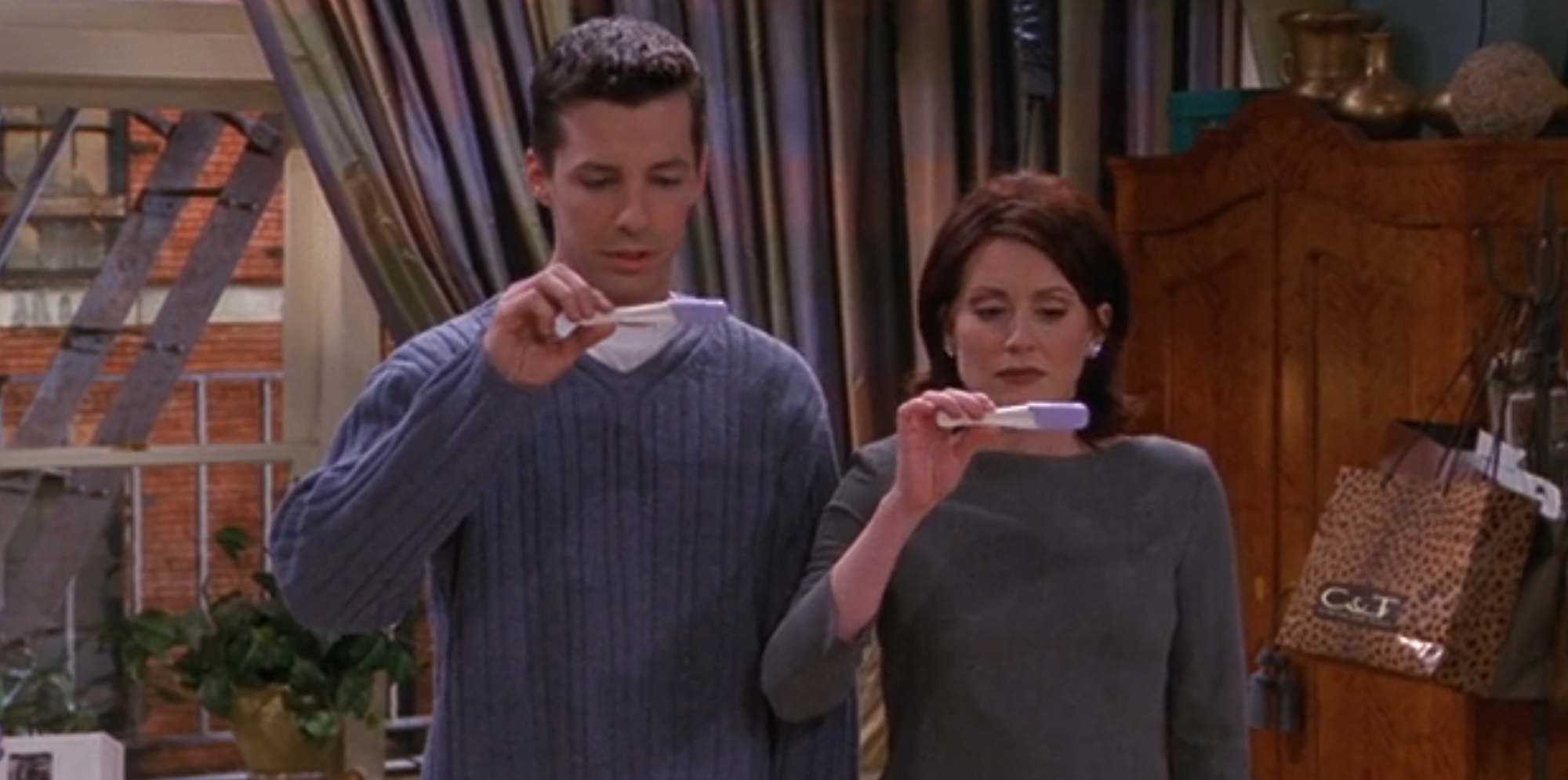 The history of LGBTQ+ representation on TV
At Will & Grace's peak from 2000-2002, 17.3 million weekly viewers watched this series about a gay man in a period where a majority of Americans did not believe that gay people should be allowed to marry—a 2004 poll found 60% of Americans opposed gay marriage. During this period, Will & Grace was the highest-rated sitcom among adults aged 18–49.
Will & Grace was not the first television show to have LGBTQ+ representation. Many of Norman Lear's sitcoms famously featured "sympathetic" gay and trans characters in guest spots. LA Law aired the first same-sex kiss on U.S. television in 1991, Roseanne broadcasted the first same-sex wedding on TV in 1995, and Ellen DeGeneres became the first LGBT lead of a TV series in 1997 when she famously came out in "The Puppy Episode" of her sitcom Ellen.
However, all of this representation was met with backlash that was not sustainable. After massive initial viewership, Ellen was canceled the next season due to a rapid decline in its audience. Merely one year later in 1998, Will & Grace would premiere with a gay lead character from the start and would go on to air for a lengthy 8-season original run.
Unlike those other shows, Will & Grace centered on gay characters who were introduced through the lens of desirability at the start. As a general episodic rule, Will was the character we rooted for and Jack was the character we laughed at. This bind allowed Will to be approachable in a way that led 17.3 million Americans to laugh with a gay man in their living room on a weekly basis.
Will & Grace and the changing culture around LGBTQ+ rights
Many have argued that Will & Grace was instrumental in changing the culture around LGBTQ+ rights. In 2012, President Joe Biden echoed this sentiment and became the highest-ranking U.S. official to endorse gay marriage, notably telling Meet the Press that the sitcom "did more to educate the American public more than almost anything anybody has done so far."
Biden might have been onto something. In 2005, during the end of Will & Grace's peak, the marriage equality movement started to see success largely due to a strategy change from the then-newly founded Freedom to Marry. Similar to Will & Grace, the organization sought to appeal to middle America—to reach a "moveable middle." Suddenly, a newfound momentum for the marriage equality movement would build that would culminate in Obergefell v. Hodges just 10 years later, leading to one of the most rapid cultural shifts in American history.
While the exact size of Will & Grace's role in that shift has long been debated, the fact that Will & Grace managed to change the minds of so many Americans while often being the only leading queer representation before this movement's success is undeniable.
Will increased visibility lead to more acceptance?
In the years following Will & Grace's original run, the movement saw extensive legal wins. Only 11 years later, Obergefell v. Hodges would be ruled. Just a couple of years after that, LGBTQIA+ representation would massively increase. Queer visibility would be higher than ever. By 2020, viewers could enjoy a mass array of queer media ranging in race, gender, and political ideology.
However, many have criticized how visibility has impacted certain marginalized groups within the queer community. Jennifer McClearen, a professor specializing in identity and popular media at the University of Texas at Austin, explained how visibility can be a double-edged sword. "The assumption that increased visibility leads to greater awareness and acceptance of difference is not always accurate," McClearen told the Daily Dot in an email.
"Let's take the example of LGBTQ individuals in the United States. In recent years, LGBTQ people have achieved unprecedented visibility in the media. However, this visibility has also triggered a cultural backlash in various state governments, leading to efforts to disenfranchise and marginalize LGBTQ people," she said. "It is evident that as visibility grows, so does the resistance from conservative and bigoted factions that aim to further marginalize these communities due to their increased visibility. On top of this, violence against trans women, in particular, has increased in recent years as the vitriol against them grows."
Since the Human Rights Campaign (HRC) has begun recording murders of trans women from 2014-2021, the rates have continued to rise in all years but one. The amount of anti-LGBTQ bills is at an all-time high. To add to that, studies show that this political rhetoric inspires increased violence toward queer and trans people.
The future of representation on TV
As this visibility is peaking amidst a legislative attack against trans people, positive representation might be beginning to decrease—figures for a recent GLAAD report are concerning. While LGBTQIA+ characters merely dropped by 1.3%, additional findings from the report are especially alarming.
Notably, trans representation dropped from 42 characters to 32, marking a nearly 25% decrease.
29% of queer characters to air from June 1, 2022, to May 31, 2023, were on a canceled or ended television show. This number was similarly high among streamers, with a 28% cancellation or ending rate. This indicates that the next cycle of television could see an even sharper decline in queer representation.
While queer people of color represented 51% of queer representation on television, 56% of that representation was on canceled or ending series, meaning this representation was disproportionately canceled or ending.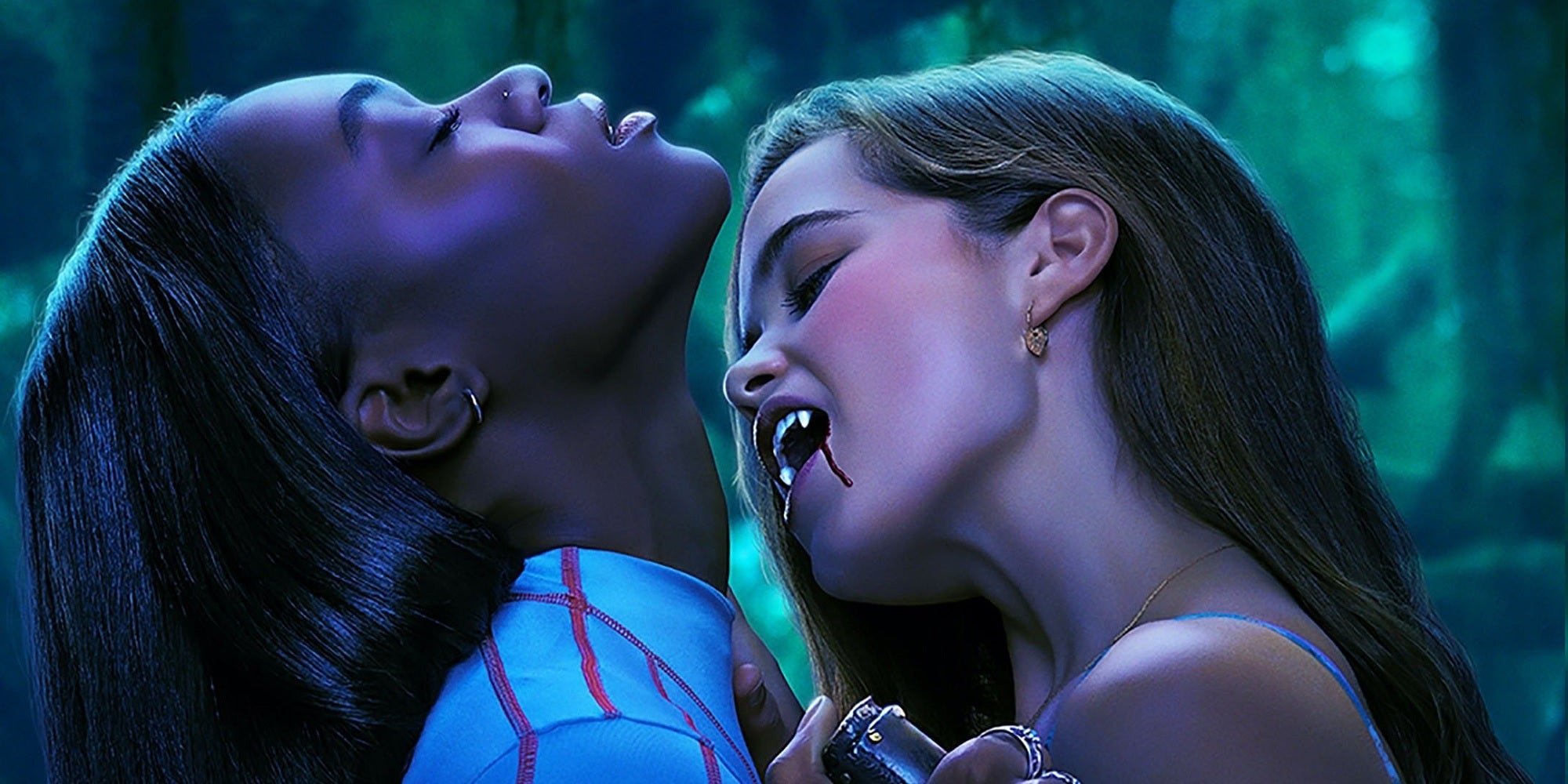 Notably in this group is First Kill, a show centering sapphic women of color that canceled in August after its first season despite a loyal online following and placing in the Netflix top 5 for the first three of four weeks. By tracking information from Netflix's Global Top 10, What's on Netflix recorded that 97.66 million hours of First Kill were viewed in the first 3 weeks.
Showrunner Felicia Henderson told the Daily Beast that Netflix's reason was that the completion rate was not high enough. "When I got the call to tell me they weren't renewing the show because the completion rate wasn't high enough, of course, I was very disappointed," Henderson told the publication.
Henderson blames the situation on Netflix's marketing. "The art for the initial marketing was beautiful," she said. "I think I expected that to be the beginning and that the other equally compelling and important elements of the show — monsters vs. monster hunters, the battle between two powerful matriarchs, etc. — would eventually be promoted, and that didn't happen."
Similarly, audiences were frustrated when Amazon Prime's A League of Their Own was canceled, receiving a four-episode final season. As previously reported, the showrunner, Will Graham, spoke out, tweeting that the series "is not a small or niche show" and that "the audience is domestic, but our understanding is that it's very big."
"Journalists, please stop reinforcing the narrative that POC/Queer shows are inherently niche or small if you don't have data," they tweeted. "That narrative is racist and homophobic and all the other stuff."
Queer programming on streaming services
These cancellations came right before the WGA writers' strike—resulting from studios refusing to properly pay writers—which could likely lead to a gap in time that will justify the drop in representation, given the lack of content which will likely occur. The last writers' strike led to the cancellation of over a dozen series.
While the GLAAD report shows a startling amount of cancellations, this trend is not seen across all networks and streamers. HBO, Showtime, and Freeform, for example, are the three most inclusive networks and make up 47% of queer representation on cable.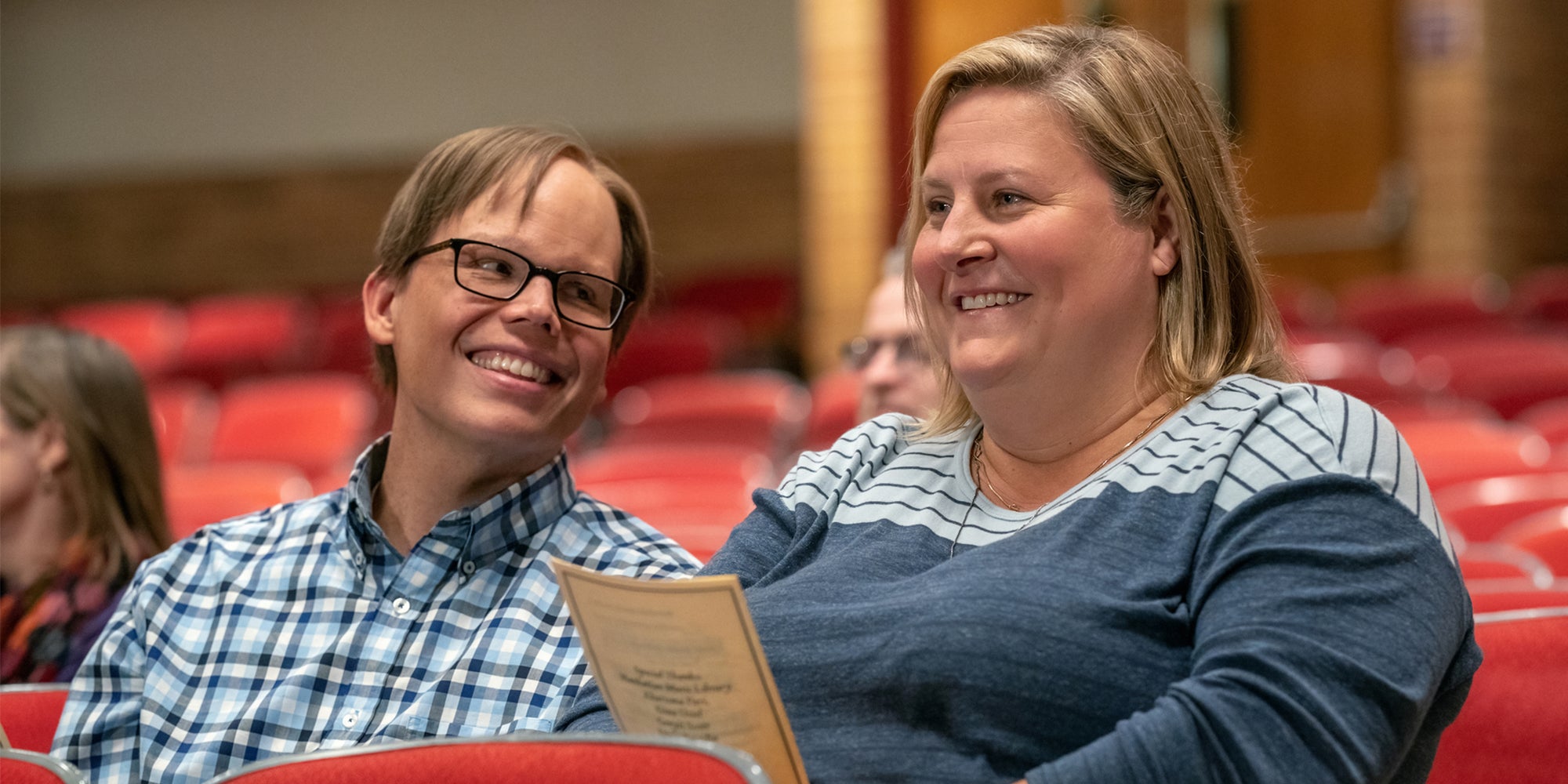 When the Daily Dot reached out to HBO, they sent back a list of their queer programming, which includes at least 14 shows such as critical darlings Sort Of and Somebody Somewhere.
Similarly, Netflix stands out from the rest of the streamers in its behemoth catalog of content. According to GLAAD, Netflix has LGBTQ characters among all other recorded streaming services combined with 183 characters, however, the streaming giant creates significantly more content than any other. When the GLAAD report was published, 37 of the 183 LGBTQ characters will not return due to being on a canceled series.
Overall, while we are still surrounded by queer representation, the timing of this likely-emerging trend stokes worry.
Will & Grace's lasting impact
Looking back, Will & Grace arguably caused a monumental culture shift during its original run. The series has cemented itself in queer popular culture—25 years after its initial debut, the show is still available on Hulu and Amazon Prime, along with its three-season revival. However, It is undoubtable that the show's desirability politics played a part in its success and the eventual success of queer shows that followed.
Yet, it's worth wondering how sustainable that strategy ever was, and if this possible tipping point was inevitable from the start.
At the precipice of a possible steep decline of queer representation, it's important to figure out what thoughtful, sustainable, and inclusive representation looks like for the entire queer community—representation that ensures our image is not erased nor weaponized.
"We as a society should strive for a nuanced approach to visibility—one that addresses the structural and systemic issues that perpetuate marginalization while working towards creating inclusive and supportive environments for all individuals," said McClearen. "By doing so, we can foster genuine progress and create a media landscape that truly empowers marginalized communities."
The Daily Dot additionally reached out to Hulu and Netflix.

We crawl the web so you don't have to.
Sign up for the Daily Dot newsletter to get the best and worst of the internet in your inbox every day.