On a cloudy day in Los Angeles, the stars and director of Picnic at Hanging Rock gather at the city's landmark Greystone Mansion for another kind of picnic, held to talk about the new Amazon miniseries. With its creepy backstory and haunted history, the mansion is a fitting setting for discussing an eerie premise. Picnic at Hanging Rock tells a story about supernatural happenings surrounding another spooky building, Appleyard College, a turn-of-the-century Australian girls school near which three students and a governess disappear on Valentine's Day, 1900.
Lily Sullivan and Lola Bessis, who play Miranda Reid and Mademoiselle Dianne de Poitiers, respectively, along with director and showrunner Larysa Kondracki, are in attendance. Despite the fact that Picnic at Hanging Rock puts women in charge both in front of and behind the camera, Kondracki doesn't want that to define the show.
"It is [annoying], when you're sitting in a meeting and they're like, 'You are a woman, right?'" she tells the Daily Dot, sarcastically referring to "Lady-Directors."
Speaking to their time on-set, everyone beams, so there's at least something to Kondracki's blanket "no dickheads policy," where everyone brought as little ego and as much enthusiasm as possible to the project.
"The dumbest thing a director can do is think they know everything. Surround yourself by the best people, and ask their opinions," she adds.
"This project for me was just next-level in a way of child-like, guerrilla style… there is no right or wrong, there is no big machine… With Larysa Kondracki and [actress Natalie Dormer] setting the post, to go, 'This is the playground, if you come up with a brilliant, wacky idea, here's your bottle of wine,'" recalls Sullivan. Indeed, Kondracki had made it her mission to give a bottle of wine to anyone who could come up with an idea weird enough to impress her.
Bessis definitely noticed this, especially in comparison to the industry in her native country. (Bessis is French, Sullivan is Australian, and Kondracki was born in Canada.)
"Amazon and Netflix are getting to France, and they're getting bigger there, but right now we just have big TV networks, and they're doing commercial things, and the quality is not always there," Bessis says.
The quality was there on Picnic at Hanging Rock, but it was a sheer effort that forced it to the surface. "We didn't have the budget of Game of Thrones or anything like that, so it's like, how do you create this sense of otherness with other parts of the medium?" Kondracki notes.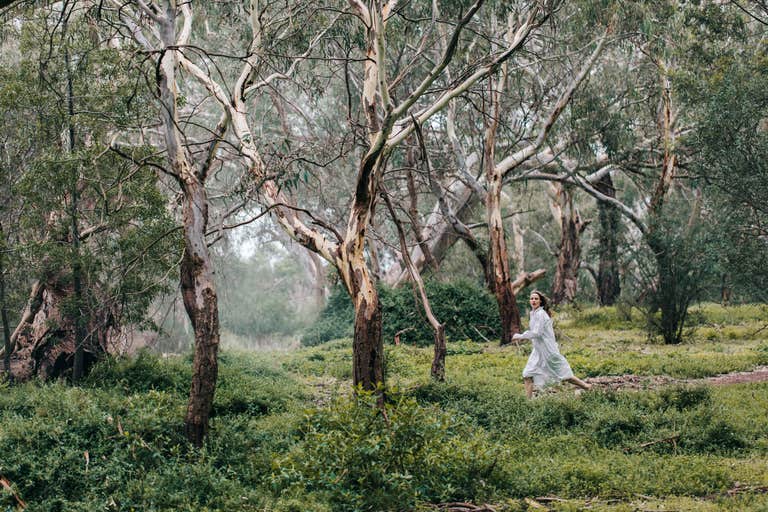 The show pulls off this otherness well, as it happens, using set and production design, costumes, and music to create a sense of dread. "It's such a feast for the eyeballs… 'Stylized' means making it feel high-fashiony, weird, it's like there's something a bit ugly about it, in a truthful way," Sullivan says. "To make [Picnic at Hanging Rock] feel modern and to make it feel contemporary, it was a dream not to be doing the stuffy period stuff where we're trying to replicate the era. We were just replicating the suppressions and the themes which still ricochet into now."  
It's impossible to watch Picnic at Hanging Rock and not pick up on those themes in 2018. The show is rife with commentary about the dangers of ingrained sexism and the effects of sexual repression on a structural level. "To me, there are unfortunately a lot of similarities," says Bessis. "We are not wearing corsets anymore but the idea is the same… I think it's unconscious as a woman, when you grow up, that society puts a lot of pressure on you… brush your hair, put the pretty dress on, whatever."
Sullivan agrees: "Victorian values are still kind of relevant to places we are ignorant to… The timing is quite perfect, and we want to be a part of that."
The evidence of this shift is clear when you look at the 1975 movie that Joan Lindsay's novel, was originally adapted into. The film, from director Peter Weir, is a classic of Australian cinema, but also very much a product of its time.
"This show deals with real issues that we really are all going through, while the movie was a fantasy," argues Bessis. "She [Laryssa] didn't want to touch the movie because it's so iconic… The movie is an hour-and-a-half long and the show is six hours, so there is time to develop all the characters and all the subplots, and the book has a lot of subtext as well."
Sullivan notes that the Amazon version works because they didn't "touch Peter Weir's incredible piece of '70s cinema," and instead "ran with the weird, wacky, provocative nature of Joan Lindsay's novel" by building a dark, psychological thriller on it.
"It's not only about women empowerment. It deals with racism, homosexuality, gender," Bessis says. "Peter Weir did a great job, but [the '70s film] also kind of feels like a male gaze on women."
For the modern adaptation, Sullivan says the emphasis was on sensuality and not sexuality.
"I felt, shooting it, empowered," Sullivan says. "Even when there is nudity, or there is a sensual scene between two women kissing, there was something about it where it was like, 'Oh this is what it feels like not to feel sexualized.'"
Kondracki just hopes people find the show.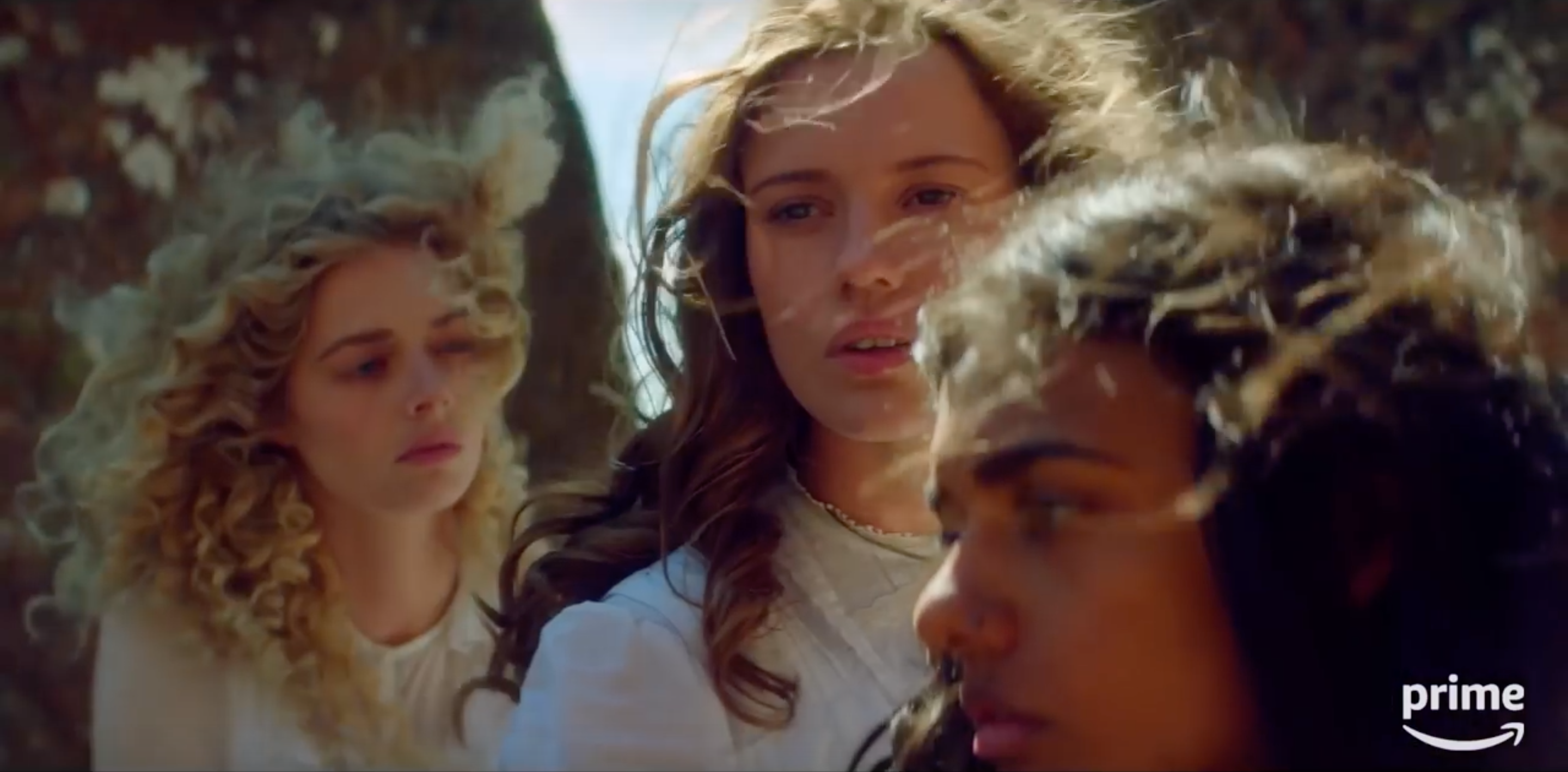 "There's just so much television out there now," she admits, though she's confident that Picnic at Hanging Rock will find a way to stand out, adding, for instance, that, "Some of the episodes are almost 50 percent silent."
Looking at her resume, it's understandable why Kondracki would be attracted to a miniseries like Picnic at Hanging Rock. Her TV credits, which include stints on Legion, Better Call Saul, and The Americans, are comprised of what you might call "genre" shows, which also subvert or play with the tropes of their respective genres. Here, it was Kondracki's turn to create something that defied expectations.
"With Picnic, this can be a mashup of genres too," she says. "That's what is so attractive, just from a filmmaking point of view. You read these scripts and you're just like, 'This is a bit of everything.'"