A year ago, only the most hardcore of boxing fans would have heard of Jaime Munguia. Now, though, he's one of the top 154-pound junior middleweights in the world, and when he fights Dennis Hogan on Saturday, even the most casual fans should make it a point to tune in to the fight. The oddsmakers say Munguia vs. Hogan, which you can stream on DAZN, should be an easy walkover for Munguia, but Hogan vows to beat Munguia and take his title.
Here's all you need to know to stream the Munguia vs. Hogan fight.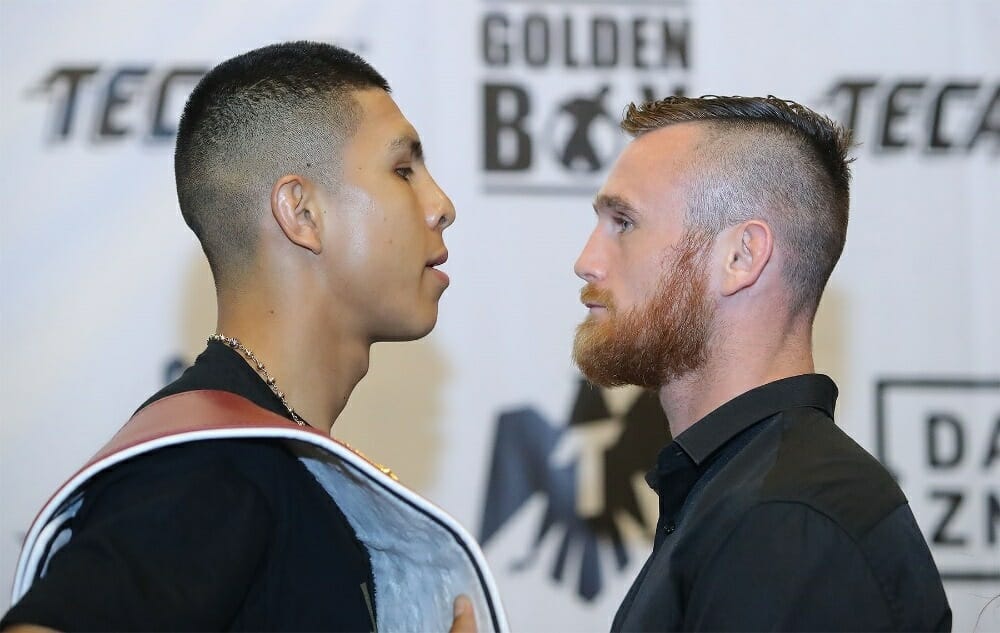 Jaime Munguia vs. Dennis Hogan
When: Saturday, April 13, at 7pm ET
Where: Arena Monterrey in Monterrey, Mexico
Streaming: DAZN
Debuting stateside in September 2017, DAZN promises to stream more than 100 combat sports cards per year. So far, it's been a boon for boxing fans, especially considering Canelo Alvarez, Anthony Joshua, and Gennady Golovkin—the three most popular boxers in the world—are competing exclusively on DAZN. Though there's been a recent price change, it's still a must-have for any boxing or MMA fan.
The only way to watch Munguia vs. Hogan in the U.S. is to see it on the DAZN app. If you commit to a full year of DAZN, it'll cost you $99.99 per annual cycle, but if you go month-to-month instead, you'll have to pay $19.99 per month. Originally, the service cost $9.99 per month, but it recently upped its price and got rid of its one-month free trial. Still, it's a really good deal for boxing fans, considering you'll no longer have to pay $75 on PPV anytime you want to watch Alvarez or Golovkin.
DAZN works with Roku, Apple TV, Amazon Fire Stick and Fire TV, Xbox One, PlayStation 4, and both iOS and Android phones. All you have to do is download the DAZN app and log-in with your subscription credentials. You can also stream via computer browsers Chrome, Firefox, Safari, Edge, Internet Explorer, and Opera.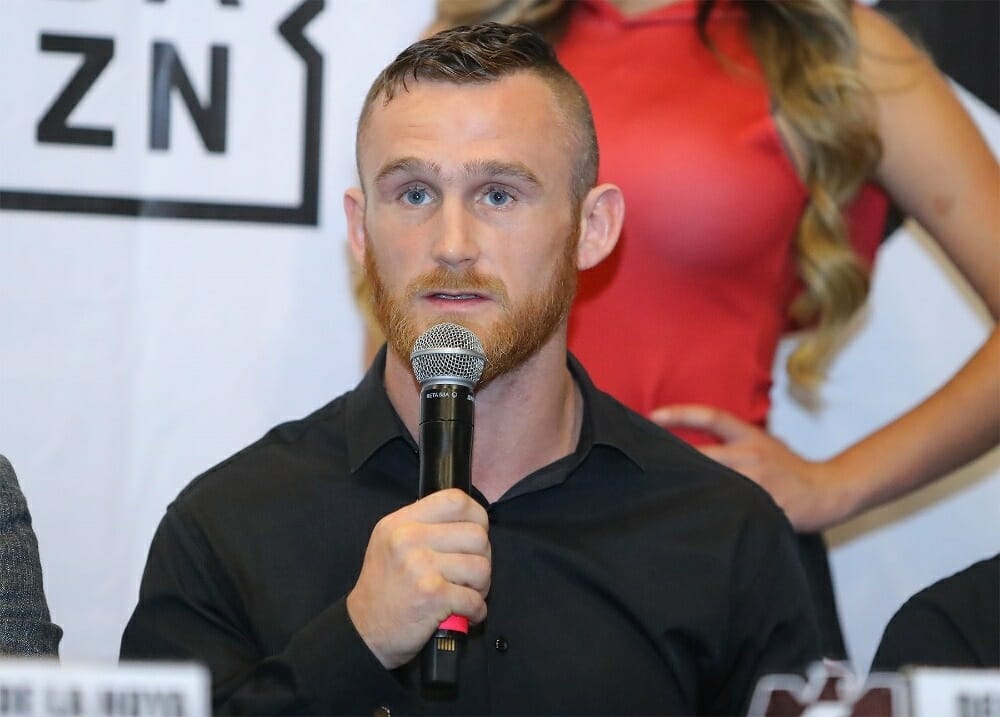 Jaime Munguia vs. Dennis Hogan: Why it matters
Munguia (32-0, 26 KOs) was not a household name at this time last year. But he thoroughly decimated Sadam Ali last May to win a 154-pound title, and since then, he's defended his belt in impressive fashion on three other occasions. The last time he was in the ring, he did this to the undefeated Takeshi Inoue.
https://twitter.com/GoldenBoyBoxing/status/1116403958388547586
Not many are giving Hogan (28-1-1, 7 KOs) much of a chance here. He's a 14/1 underdog, while Munguia is a -5000 favorite (meaning you'd have to wager $5,000 on him just to win $100). Against his toughest opponent to date, Hogan lost a unanimous decision to Jack Culcay in 2015. Culcay is not remotely on Munguia's level.
But Munguia, at the age of 22, is still relatively raw as a fighter. He's powerful and uses pressure to make his opponents uncomfortable. But his defense isn't great, and there are plenty of flaws in his game.
"Every single fighter will do little things here and there that you can exploit. I mean, even a fighter that doesn't make many mistakes, there's still a game plan you can work out to beat that fighter," Hogan said. "So without saying too much about whatever holes Munguia may be making, we certainly have developed a game plan to be able to defeat his style, and whatever it is that anyone brings to the table. I'm always supremely confident in my ability … I've been ticking the boxes in training and making sure I can execute that plan, and that's why right now I'm supremely confident I'll be world champion April 13."
Yet most of the boxing world is looking ahead to future Munguia opponents. At 154 pounds, the two biggest names he could face are Jarrett Hurd and Jermell Charlo. But there's also talk he could move up to middleweight to prepare himself for the likes of Alvarez, Golovkin, or Jermall Charlo (Jermell's twin brother). Even though not many envision Hogan pulling off the upset, it's still an important fight for Munguia, simply to keep himself busy in the ring.
"We are in the big leagues now, to stay busy, to be concentrated," Munguia said. "When you're the world champion, you have to think more. You have to do things that you didn't do before, be more intelligent. It's important to stay calm and be training, It's very important to do that now at this level of fighting."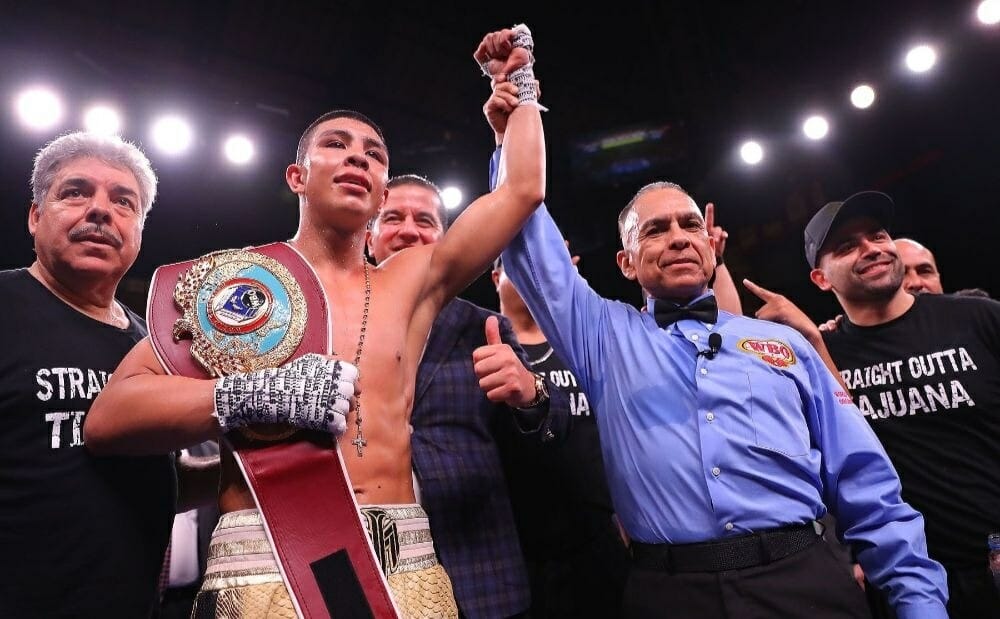 Jaime Munguia vs. Dennis Hogan live stream schedule
Jaime Munguia vs. Dennis Hogan
Diego De La Hoya vs. Enrique Bernache
Patrick Teixeira vs. Mario Lozano
Daniel Valladares vs. Merlito Sabilo
Arely Mucino vs. Yairineth Altuve
Irving Turrubiates vs. Jason Canoy
Javier Gonzalez vs. Saul Gonzaez
Javier Rodriguez vs. Jesus Pinones
For a year-round sports fix, sign up here to receive our weekly boxing newsletter. You'll hear about all the biggest fights and best knockouts from the Daily Dot's streaming sports guru Josh Katzowitz.
The Daily Dot may receive a payment in connection with purchases of products or services featured in this article. Click here to learn more.