Marla Grayson (Rosamund Pike) is not a good person, nor does she think good people exist. She lets you know this upfront in a somewhat on-the-nose voiceover, telling us that "playing fair is a joke invented by rich people to keep the rest of us poor"—and Marla doesn't play fair at all. In her role as a state-appointed guardian to the elderly, Marla lies and manipulates, she exaggerates the facts, she bribes her co-conspirators, and uses loopholes to help her get access to all of her ward's assets—a con that, despite how reprehensible it sounds on paper, is done almost entirely through legal means. Wearing her hair in a severe bob so straight that it looks like it could ward off a curling iron and dressed in suits to kill, Marla's smile and mild-mannered front is deadly in a courtroom.
I Care a Lot

RELEASE DATE:
Feb. 19, 2021
DIRECTOR:
J. Blakeson
STREAMING:
Netflix
After building a career exploiting the legal system to seize the money and property of the elderly by making them wards of the state, a guardian meets her match in her latest target, an older woman with no living family members—but who has some very unexpected and powerful connections. Cynical, dark, and clever, it's a fantastic showcase for Rosamund Pike.
None of that is exhausting to watch because, in the hands of Pike, who's fully embracing those jagged edges in a role that'll surely be reminiscent of Gone Girl to viewers, it's entertaining as hell. But no matter how repugnant Marla is (and she is very repugnant), I Care a Lot doesn't try to rehabilitate Marla. I Care a Lot is a dark and twisted cynical thriller, and while you may be able to figure out where things are going well before they happen, Pike is so compelling to watch that it's hard to mind the faults.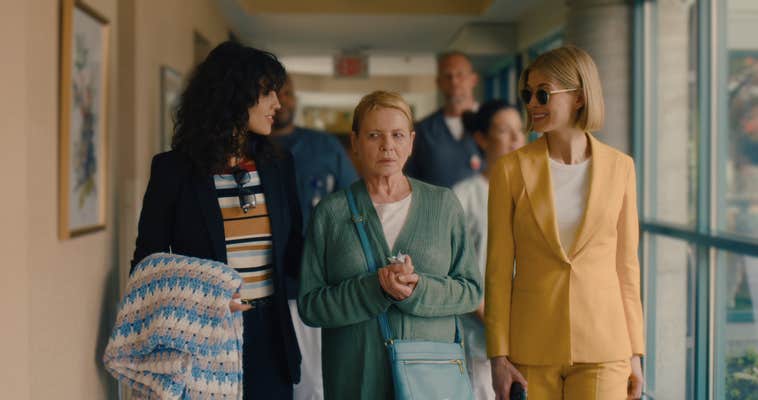 I Care a Lot isn't being revolutionary in showing just how little society tends to care about its own citizens once they reach a certain age. Nomadland, another recent film that examines this, tackled it from a much more empathetic perspective. But I Care a Lot takes a darker angle, one in which the elderly are money makers in the eyes of Marla, her business partner-turned-lover Fran (Eiza González), and Marla's staff.
She has connections with a doctor who's willing to pawn off troublesome patients to her by making symptoms such as memory loss seem worse than they are; sometimes, the doctor might demand compensation for her efforts. A sympathetic judge (Isiah Whitlock Jr.) will make them wards of the state and appoint Marla their guardian. Marla will put them into long-term care facilities, where the man in charge will save the most spacious and expensive room for her, reminding her that she's not the only guardian running this scam. And, with the cost of healthcare so expensive in the U.S., Marla will liquidate all of her wards' properties and assets to cover the costs of those facilities and pockets some of the change.
Whenever someone (like a family member) might object to how their relative is being treated, Marla puts on a show and assures the judge that, as someone who isn't family, she's a more objective party to determine what a ward might need. Out of the courtroom, Marla has no issues with threatening the men who wait until she's seemingly more vulnerable to lash out at her.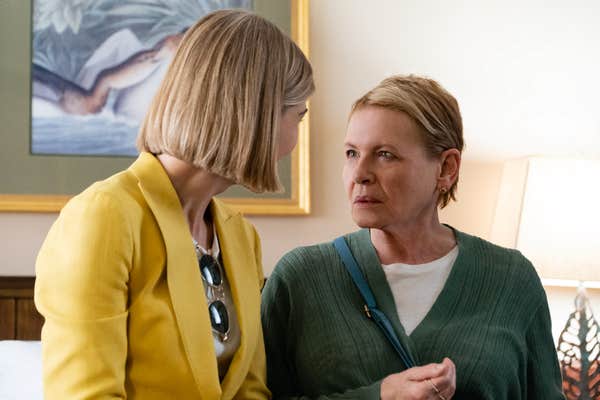 It's a well-oiled machine for Marla. At a glance, Jennifer Peterson (Dianne Wiest), who's labeled a "cherry" by Marla and her doctor, seems like an easy target: She's retired, wealthy, has no living relatives, and seems healthy enough that she could spend decades in the long-term care facility and make Marla a lot of money. Sure enough, it doesn't take long for Marla to run her scheme and lock Jennifer away (and it's not exactly fun to watch it play out). But it turns out that Jennifer has some mysterious and powerful connections, including Roman (Peter Dinklage), a Russian mob boss who's quick to anger, does terrible things and who will go to any means to get Jennifer out.
I Care a Lot lags a bit in the middle before ramping up in its final act and has the benefit of a scene-stealing Chris Messina as Dean Ericson, Roman's lawyer who attempts to get Jennifer out of Marla's care through bribery and threats. But there's also a level of awe for what Marla does, with Dean noting that "if your whole enterprise isn't the perfect example of the American dream, I don't know what is."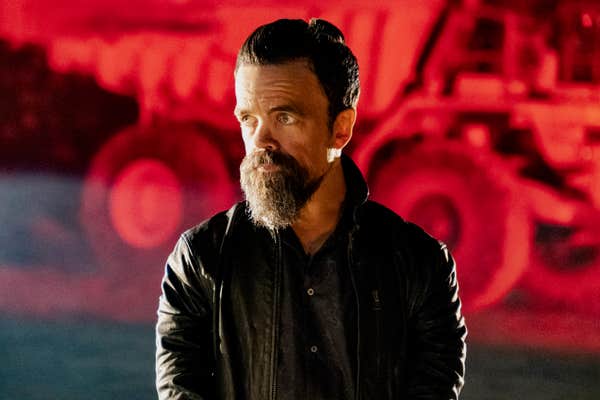 Its main draw and its best weapon rest in Pike, who—even in its most incredulous scenes—gets you to keep watching. The message, however, is a bit murkier. As I Care a Lot shows us, the kind of elder abuse and extortion that Marla elicits through the courts and guardianship is something that does happen, is largely legal, and something that the people who are caught up in it don't have much chance of fighting or getting out of. After Framing Britney Spears highlighted the #FreeBritney movement and the scrutiny behind Spears' conservatorship, I Care a Lot further drives this point home.
But I Care a Lot isn't necessarily a striking social commentary (nor does it have to be), choosing instead focusing on the aesthetics and touchstones of a thriller. And while we're on it, it's a hell of a thrill ride.
I Care A Lot is now streaming on Netflix.