Miley Cyrus leaped into action on Instagram this week after a fashion icon insulted her friend Selena Gomez.
The drama started Tuesday when designer Stefano Gabbana (co-founder of Dolce and Gabbana) commented on an Italian fashion Instagram's collage of Selena Gomez wearing red dresses. From his verified account, Gabbana commented, "è proprio brutta!!!!" which translates to "it's really ugly!!!!"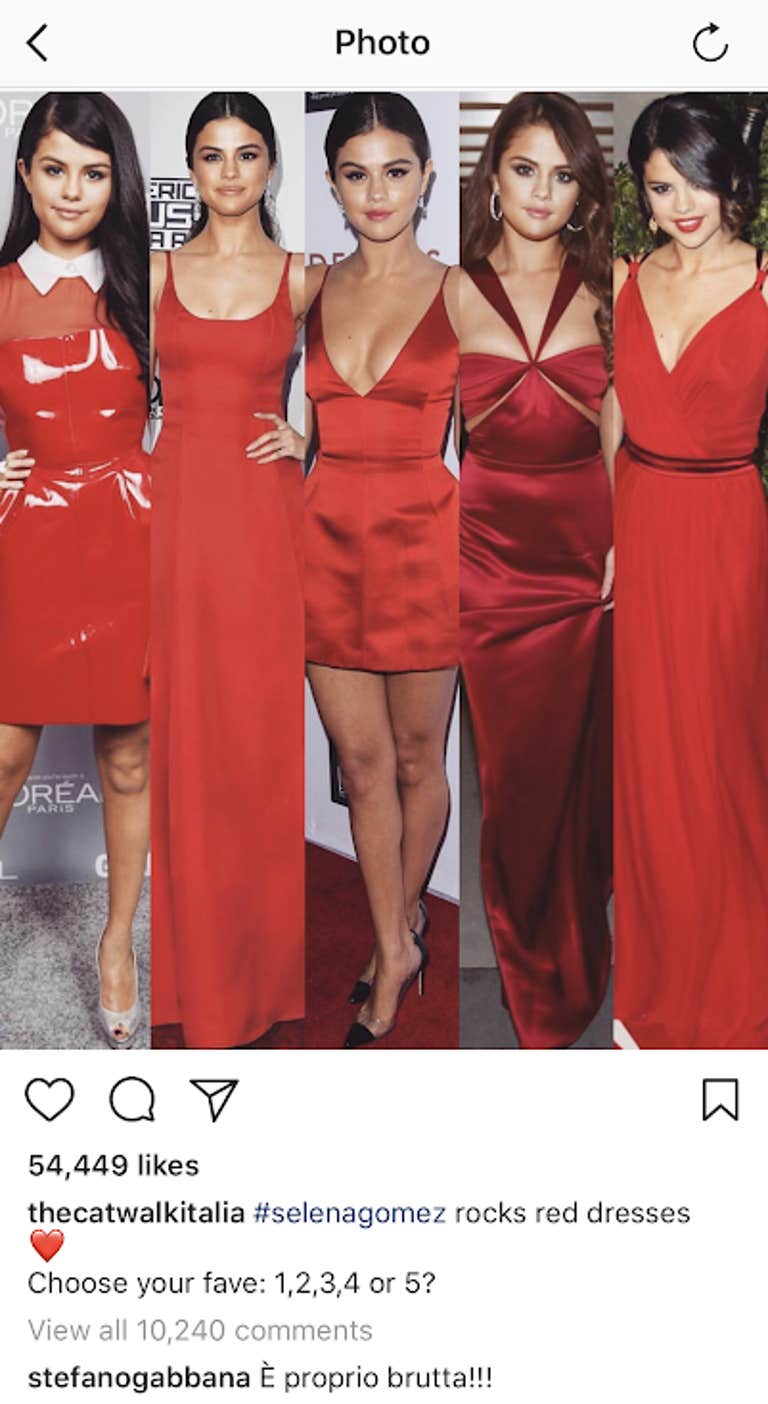 Cyrus wasn't having any of it. She found a photo of herself and Gomez hugging on fan account @mileyofficially and left a comment of her own, weighing in on the situation.
"What that dick head said (if it's true) is fucking false and total bull sh*t," Cyrus wrote. "She fine as f*ck."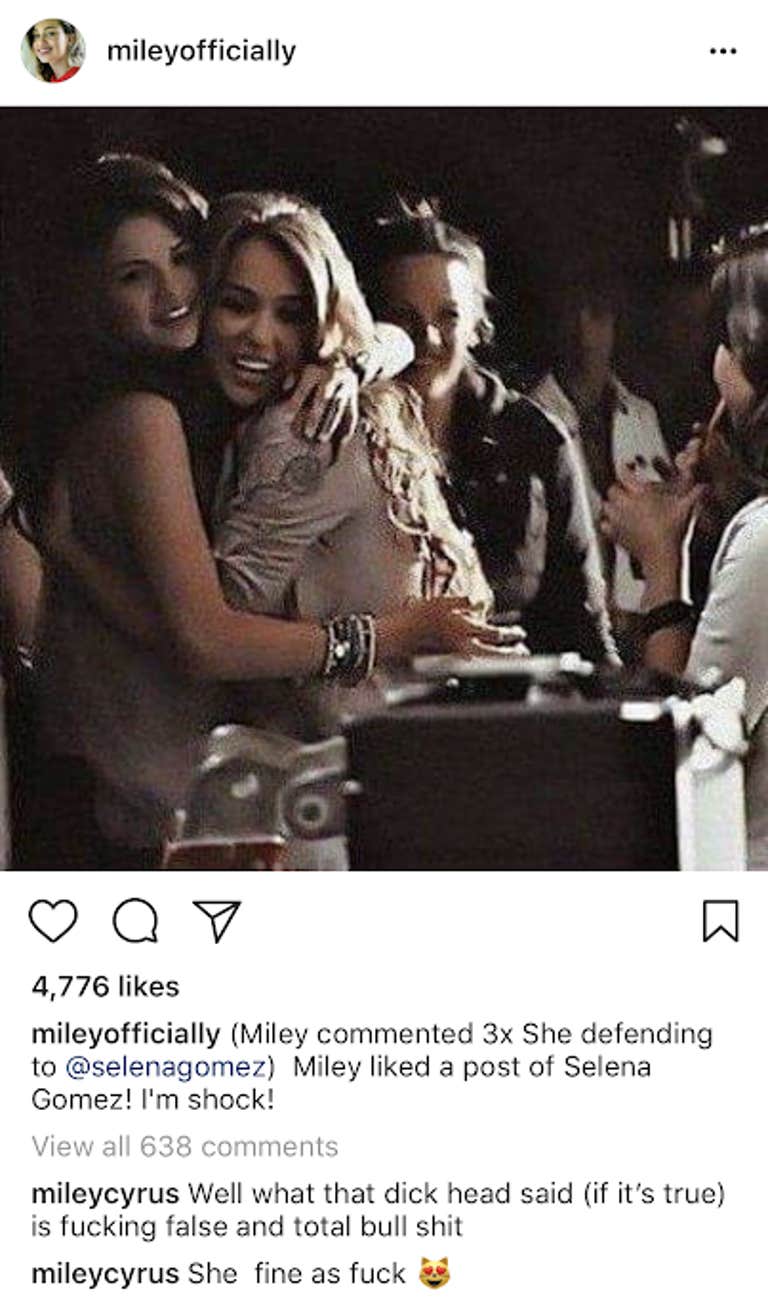 Fans leaped to Gomez's defense as well, and actor Jaime King called for a boycott of the Dolce and Gabbana brand:
Because they are ugly humans who cannot handle the beauty of S that radiates from her Soul and her physical being. #boycottdolceandgabbana https://t.co/SJn4rAsWnU

— Jaime King (@Jaime_King) June 14, 2018
Gabbana has yet to remark on the situation.
This isn't the first time Cyrus has voiced her disappointment with the fashion house, though. A year ago when her brother Braison Cyrus walked as a model in a Dolce and Gabbana fashion show, she wrote an Instagram caption about not agreeing with the company's "politics," referring to a 2015 interview Domenico Dolce gave to Panorama Magazine where he said the brand "opposes gay adoptions."
"The only family is the traditional one," Dolce said at the time. "No chemical offsprings and rented uterus; Life has a natural flow, there are things that should not be changed."