Fans of Disney movies, the Star Wars franchise, and Marvel's massive library have been awaiting Disney+ for months. With so many anticipated series headed to the platform, a number of less-hyped—but no less quality—series have fallen to the wayside. Marvel's Hero Project may slide under the radar of most viewers. But while the series isn't as prominent as The Mandalorian or Falcon and the Winter Soldier, it is a wholesome, charming show grounded in the real change that a spectacular kid can make.
Marvel's Hero Project
RELEASE DATE:
11/12/2019
STREAMING:
Disney+
Marvel's inspiring new series shows how kids turn their supposed limitations into strengths.
Hero Project tries to do something different. The series doesn't reach any groundbreaking heights with its cinematography or script, but its subject matter doesn't need any bells and whistles. Each episode of the series follows a different child with some supposed limitation.
For Jordan, the subject of the first episode, it is her limb differences. She was born without her left hand, but has turned her difference into an enthusiastic pursuit of design. Elijah, who lost his father when he was 3, found a passion for protecting others at a young age. At only 10, he is already leading marches and demanding change. Each young person featured in Marvel's Hero Project is similarly motivated. They take the differences that some assume might hold them back and turn them into inspiring strengths.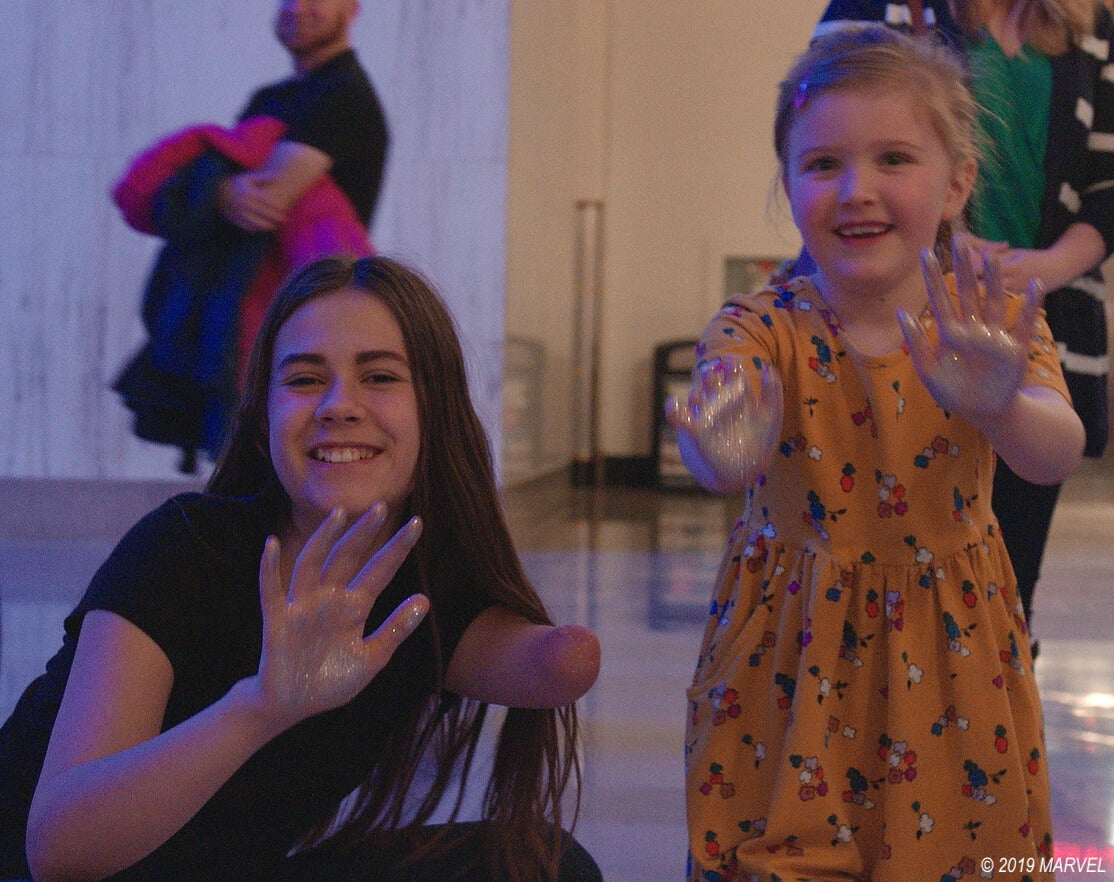 The series gives a voice to those who are often ignored and places a spotlight on the massive changes everyday kids can make. Each episode follows the same general format: It introduces a child and their family, details the hurdles life has placed in front of them, and explains the ways these kids overcame them. Then, once you've been thoroughly charmed by each subject and their supportive family unit, the focus shifts.
The team at Marvel takes the center stage in the latter half of each episode. These are some of the show's weakest moments, despite the care Marvel's team takes with each subject. The pacing is slow and conversation clunky, and these windows into Marvel's world feel plastic and staged. Each episode lasts a bit too long, with reused b-roll and excessive dull shots. In future seasons, Hero Project might be better served by documenting two kids per episode. It would keep the pace more steady and help to maintain the attention of viewers, particularly young ones.
Despite the occasional hokey or dull moments, Hero Project's subject matter is important enough to carry the series. The staged interviews, particularly between members of Marvel's staff tend to take away from the overall story. (Marvel, you're doing wonderful work, but you seem so uncomfortable in front of a camera.) Seeing the process behind creating the comics, however, is worth every moment of awkward, robotic conversation.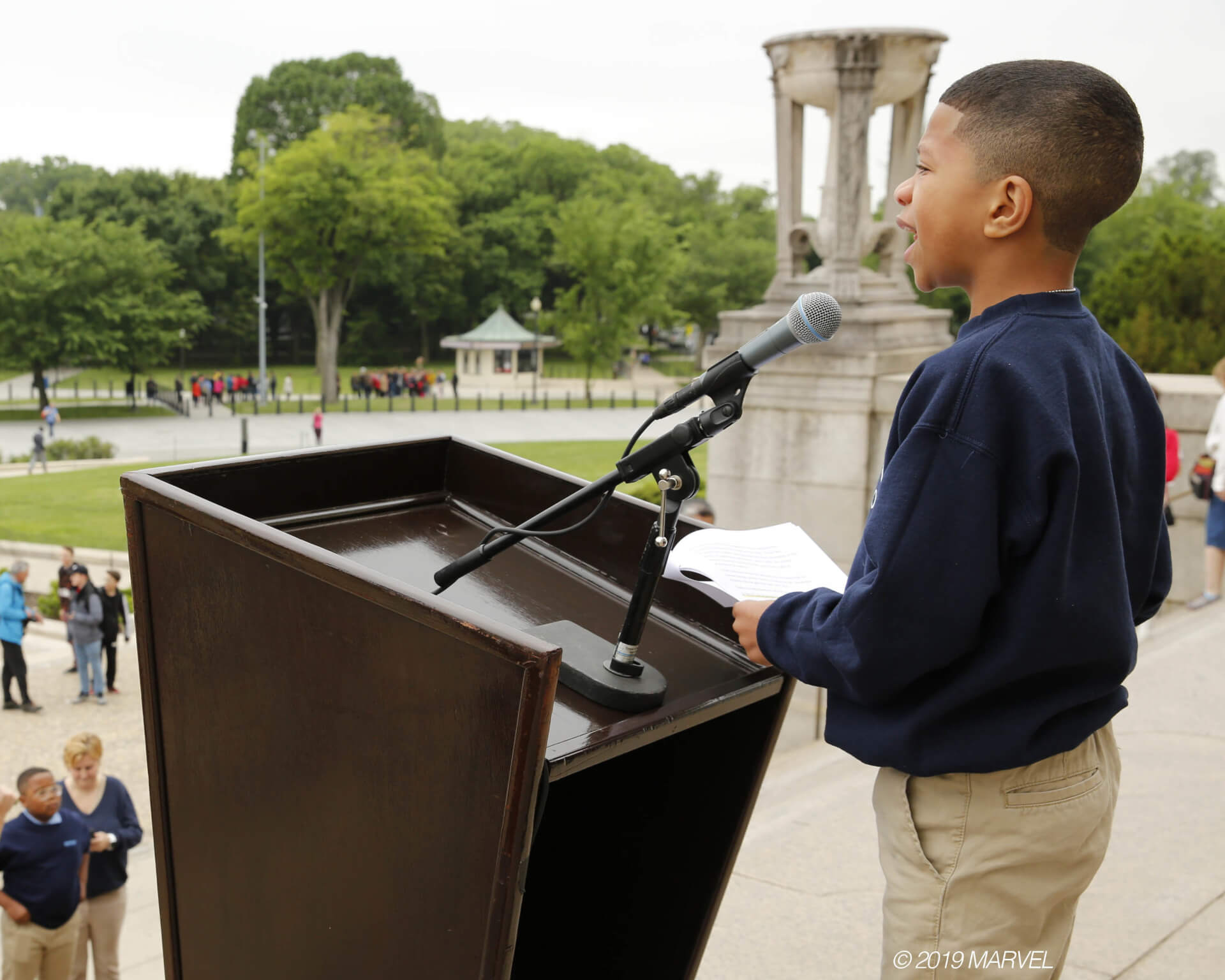 The same can be said for the heroes themselves. Each kid carries their individual episode beyond all of Marvel's questionable filming decisions. Rather than let the swelling music inform your feelings, ignore it and try to imagine what that kid feels: the utter joy of communicating something close to their heart, of finally giving a voice to something previously silent. Children with differences that used to set them apart are given a spotlight with which to champion those differences, and it is exactly what 2019 needs.
Occasionally saccharine scenes and excessive music can't drain what makes Marvel's Hero Project great. Ultimately, the kids for whom this show is intended will likely love those things. For a child with their own hurdles in life, to see someone like them onscreen is rare and wonderful. They didn't get a cool jacket and a comic book, but they can become engineers, activists, and athletes all the same. Hopefully, Hero Project will help them realize that their potential is similarly limitless.
Not sure what to watch on Disney+? Here's every title available at launch. Expand your streaming options with the Disney+, Hulu, and ESPN+ bundle. Looking for the rest of the Marvel Cinematic Universe? Here's when they'll be available for streaming.