Kim Kardashian on Monday posted a picture of her body to Snapchat with the caption, "Haters will say it's photoshopped." It quickly went everywhere.
The picture is obviously retouched, but that is the point. You don't need to see her eyes to know the 35-year-old Kardashian sister is winking at her haters. Kim is aware many mock her hourglass figure, but to her, that's just 'cause they're jealous. It's hard to achieve a body like hers naturally, so here she is proving it might as well not be.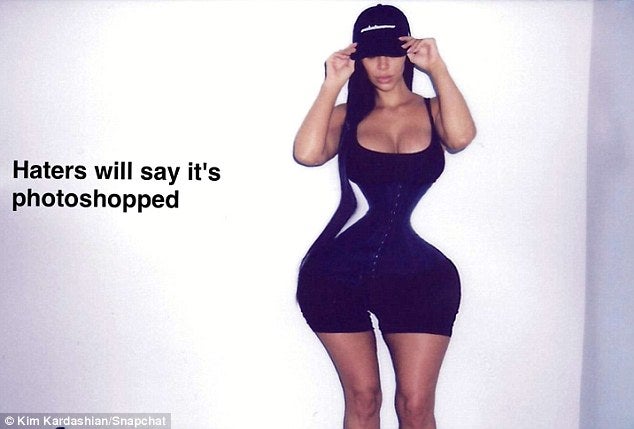 Kardashian had a rough 2016, after being robbed in Paris and the hospitalization of husband Kanye West. But since her return to social media in late 2016, she's released bootylicious merch, posted family photos, selfies, and started a book club with Chrissy Teigen. 2017 is hers.
H/T Daily Mail