There's a scene late in I May Destroy You that you might miss if you're not paying attention, but it is a stunning image—almost a jumpscare—of a woman fighting against herself and the voices clamoring for her to represent them. It conveys both dread and transformation.
I May Destroy You
RELEASE DATE:
June 7, 2020
CREATOR:
Michaela Coel
STREAMING:
HBO
Coel's new series explores the grey area of assault and consent.
The half-hour HBO series, written, produced by, and starring Michaela Coel, excels at these little details. It explores not just the aftermath of sexual assault but how survivors are often commodified and the culture that enables it. Coel stars as Arabella, an internet-famous London writer struggling to finish her second book. She's on deadline and is committed to pulling an all-nighter, but decides to join her friends at a bar for a few drinks first, an act of procrastination every writer is familiar with. That leads to an array of drugs and shots, and an image of her struggling to walk as she attempts to exit the bar. In the morning she awakens with a head wound and a cracked phone, and fleeting glimpses of being assaulted.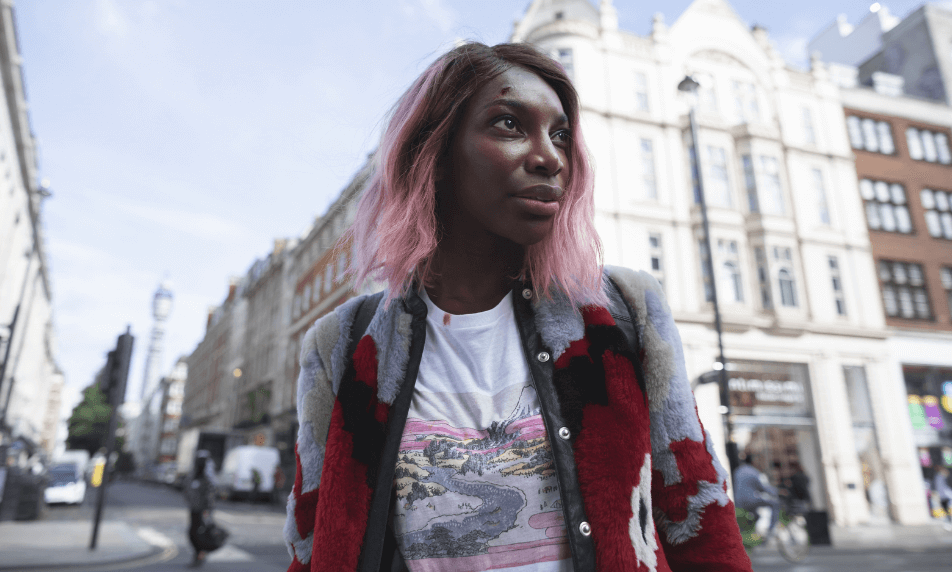 In a pre-recorded conversation as part of the ATX Television Festival this weekend, Coel said her own drugging and assault in 2016 (which she addressed in 2018) was the foundation for the show. Her first inkling that there was something to explore came when she reported the assault and was sitting at the police station with a friend who was there for support, but was playing Pokémon Go. When she presented a draft to HBO execs, one sensed she wasn't quite "ready" yet. Coel said it took two-and-a-half years to write the series; during that time the second season of her comedy Chewing Gum, loosely based on her experiences growing up religious, debuted.
I May Destroy You reflects how Arabella attempts to process this fresh trauma with a looming deadline, but it also illustrates the fracturing and dissociation, and takes care to show how social media can be a powerful platform and negatively affect mental health. Arabella got her initial book deal for her Twitter presence, but the follow-up is proving more difficult. After publicly calling out a colleague for crossing a line during a one-night stand, she gets a wave of fans and followers, and a new Arabella emerges.
Coel inhabits several personas, and I May Destroy You covers a lot of storylines. Maybe too many, but it never leaves you bored. The 12-episode series takes a narrative turn around the sixth episode, when a former classmate of Arabella's is introduced and her experience with consent is revisited. Her best friends Kwame (Paapa Essiedu) and Terry (Weruche Opia) get their own storylines where they attempt to work through traumatic or murky experiences, but casual sex isn't subject to judgement. (Coel, who co-directed some of the episodes, said they had an intimacy director on set.) Opia's performance is especially strong, a testament to how important it is to have friends looking out for you, even if their intentions are sometimes misguided.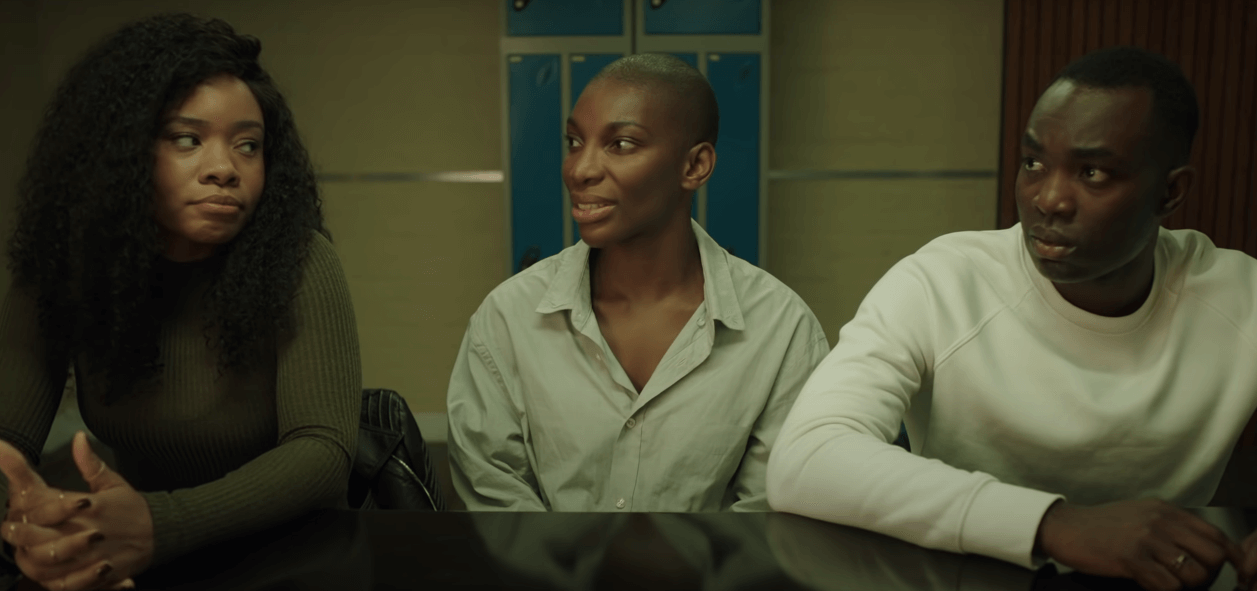 It addresses the exploitation of trauma, too. When Arabella visits her antsy publisher Susy (Franc Ashman) to discuss progress on the book, and tells her she's been writing about her assault, Susy brightens up: "Rape! Fantastic." Just over two years ago, we watched as Kristen Roupenian's short story "Cat Person" triggered long-overdue conversations about what consent looks like. It quickly landed her a $1.2-million book deal. The response to her first book didn't drive the same discourse. Arabella embraces the gushing fans who want selfies with her but the series also shows the dark terrain she's trying to avoid by being a "voice." As her therapist tells her after a bad episode, social media can amplify "speaking at the cost of listening."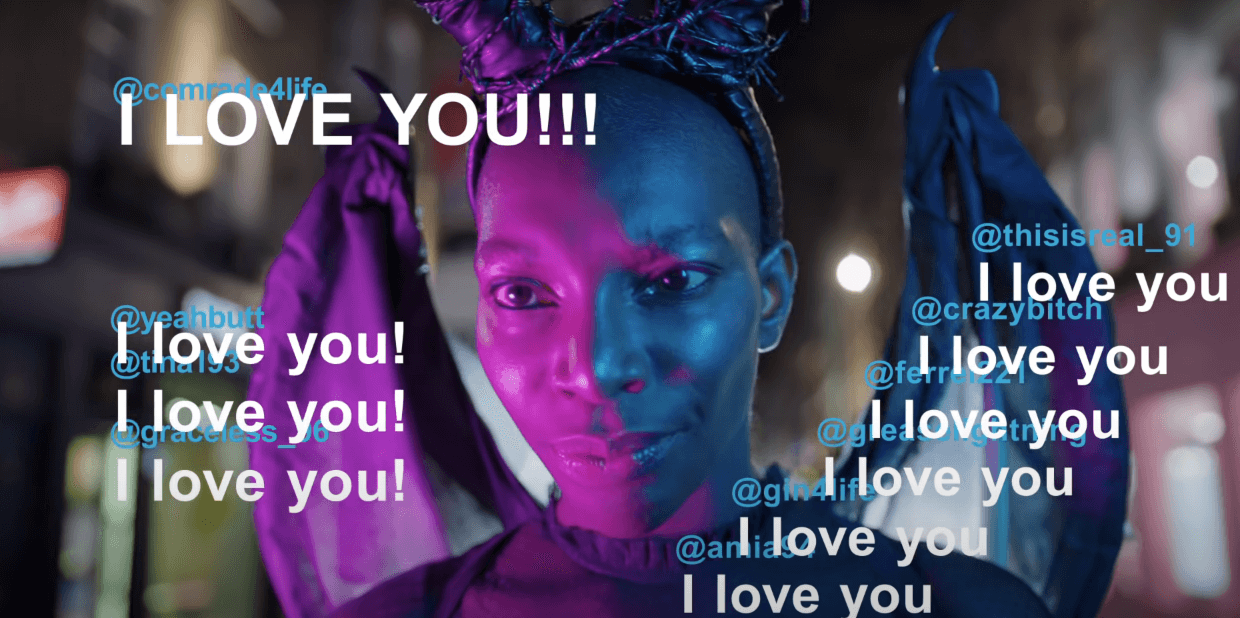 Compared with recent shows that explore the complexity of women's desire and sexuality—Fleabag, Killing Eve, Dickinson—and those that detail what happens when women report rape (Unbelievable), I May Destroy You stands on its own. Arabella eventually enters vigilante mode (much like Carey Mulligan in the upcoming film Promising Young Woman), but the series doesn't give us the dopamine hit of justice we've come to expect. Justice doesn't erase what happened. Instead it leaves us with an image we don't see as much: A woman trying to find a peace that might never come.
If you are a victim of sexual assault or want more information on sexual assault, contact the Rape, Abuse & Incest National Network at 1-800-656-HOPE (4673).