The more things change, the more they stay the same. 
Hulu documentary Jawline, which premieres this Friday, tells the story of 16-year-old aspiring social media influencer Austyn Tester. It also tells the story of Michael Weist, a fellow Tennessean in his early twenties, who has styled himself as an elite social media talent manager in Hollywood.
Jawline
RELEASE DATE:
8/23/2019
DIRECTOR:
Liza Mandelup
STREAMING:
Hulu
This documentary of a struggling social media star from rural Tennessee results in a beautiful meditation on fame, dreams, and what it means to leave home.
The documentary and narrative worlds have been stuffed with stories of social media influencers in recent years, as Instagram, Snapchat, and TikTok have taken over youth culture. What makes Jawline stand out is not any particular revelation about the superficiality of social media or the dog-eat-dog reality of the internet era. What makes Jawline special is that the film explicitly acknowledges we have heard this story before.
Director Liza Mandelup eschews the standard line about just how terrible the internet is for America's youth and gets to something more interesting and enduring. Tester is a small-town boy with a dream of fame. He yearns for the big city and an escape from the modest poverty of his rural life. He is doing what so many people have done before him, but instead of hopping a Greyhound bus for Hollywood and Vine, he is trying to post his way to the land of dreams.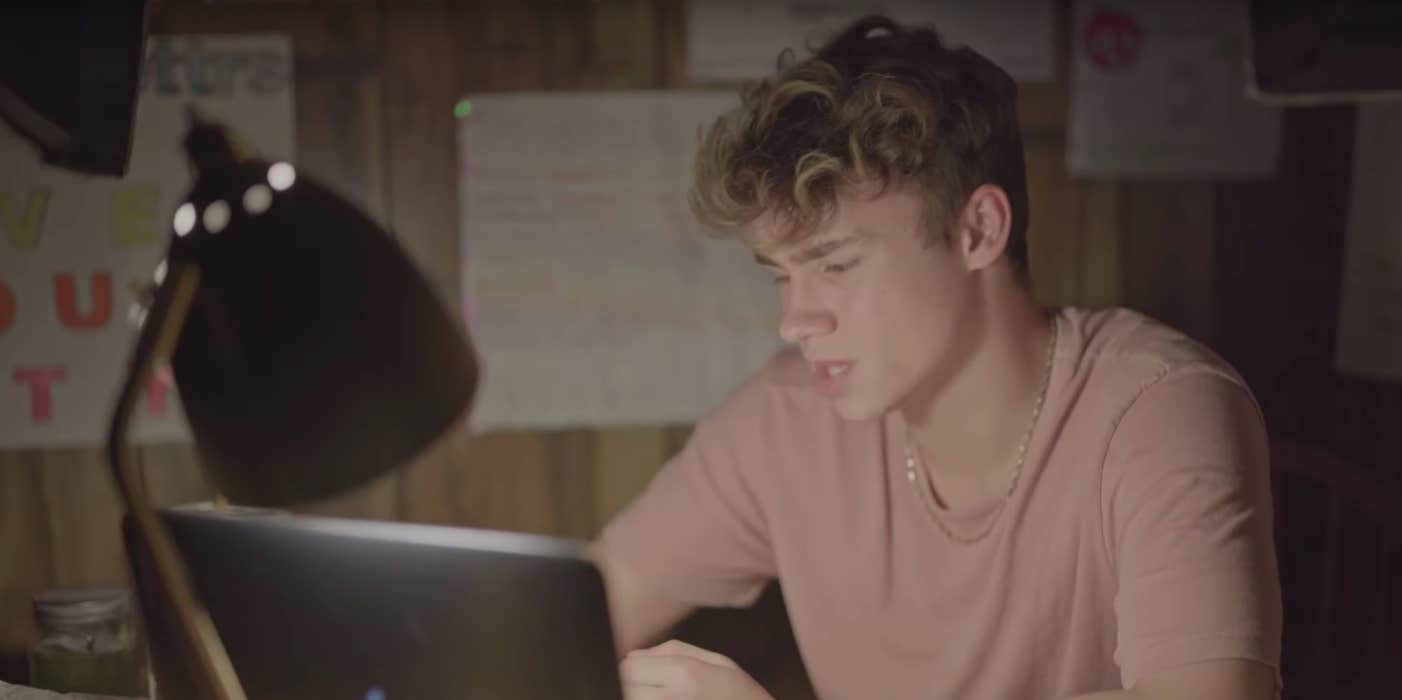 "In this world, there are settlers and there are adventurers. And I'm not going to settle in this little town I'm living in. I've got to go explore. I've got to see how big the world is," Tester says early in Jawline. Of course, we know that the world is so big it sometimes swallows you whole. The question is how long it will take Tester to figure that out. 
It's easy to see why teenage girls love Tester. He has a winning smile, an "aw, shucks" bashfulness, and a charming self-determination. His sweet brother, beleaguered mother, and cute cats make a compelling tableau of rural poverty. You want something more for them. 
Jawline continually juxtaposes Tester with Weist, who has remade himself into a cosmopolitan social media talent manager with the clothes, bank account, legalese, and ego to match. His view on the social media industry is a little more, shall we say, pragmatic. "My goal is to capture the ones I think are better than the rest, take them, rebrand them, [and] monopolize that so everyone who is not part of that vision is taken out of the industry, so it keeps quality control up and more money in my pocket," Weist says. "It's like the gold rush."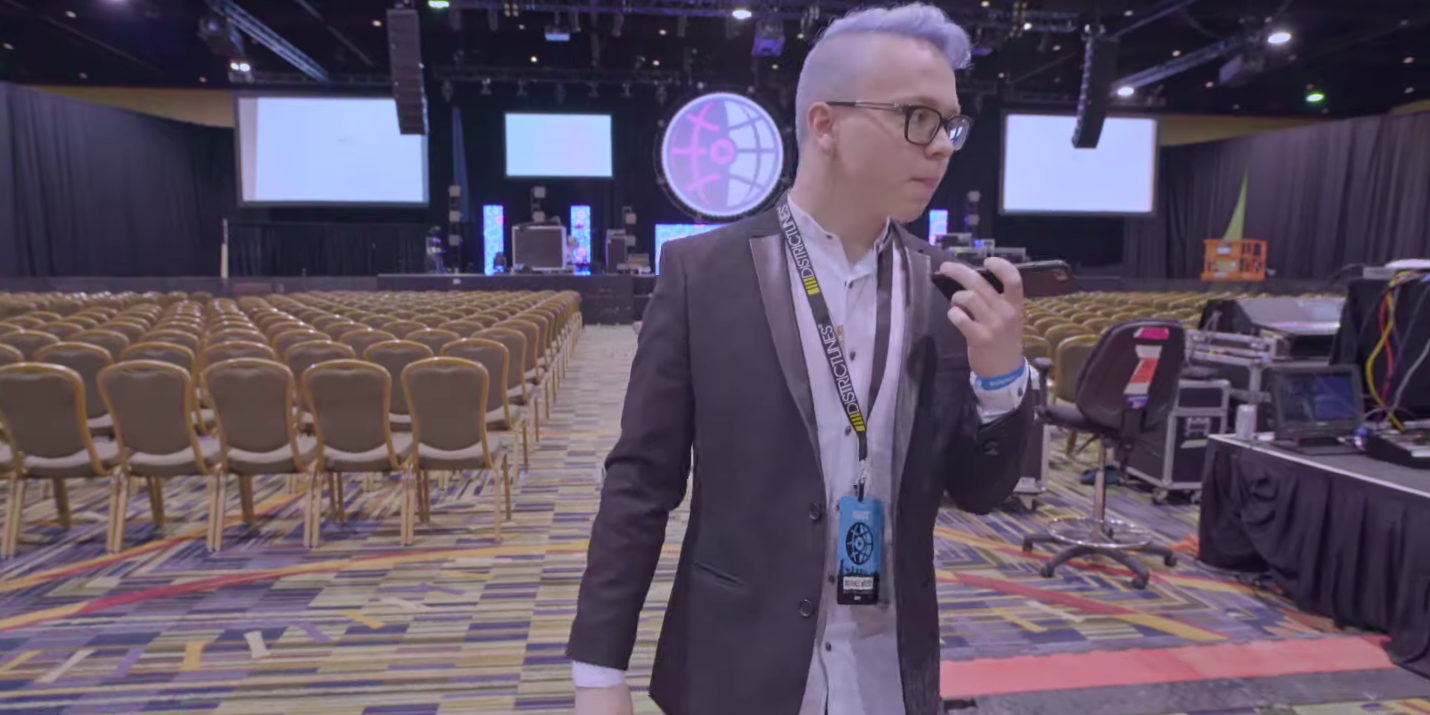 Even a casual observer of Hollywood knows that such gold rushes have come and gone before. In the 1930s, you might have moved to L.A. to become a showgirl or a stone-faced cowboy. In the 1980s, you might have hoped to land an extra spot on Baywatch or a commercial gig hawking exercise equipment. Social media is new, but the quest for fame is old. Just how different is a country boy moving from rural Tennessee to become the next Buster Keaton from moving to become the next Jake Paul? While you might think more of Keaton's comedic chops, the story is the same.
Mandelup realizes the central tension of this story isn't man versus machine (or smartphone). This is a story of man versus himself. Will Tester's pursuit of his dream lead to a better life, or will he realize that what is best for him was in his backyard all along? How much pain will he have to endure before he reaches either conclusion?
We've heard both narratives about rural people many times, and thankfully Mandelup doesn't tip the scales one way or another. She makes the streets of Rodeo Drive and the mobs of adoring fans at social media appearances look appealing. But she also lovingly shoots the swimming hole where Tester and his brother hang out and beautifully captures the sun setting behind the trees on an old country road. It's a moment that everyone from a small town can see if they close their eyes and slip back into their past.
It is this eternal conflict at the heart of American fame that makes Jawline so captivating, and maybe essential. There have been thousands of Austyn Testers. The beauty and tragedy of Jawline is that Mandelup knows this, but Tester doesn't.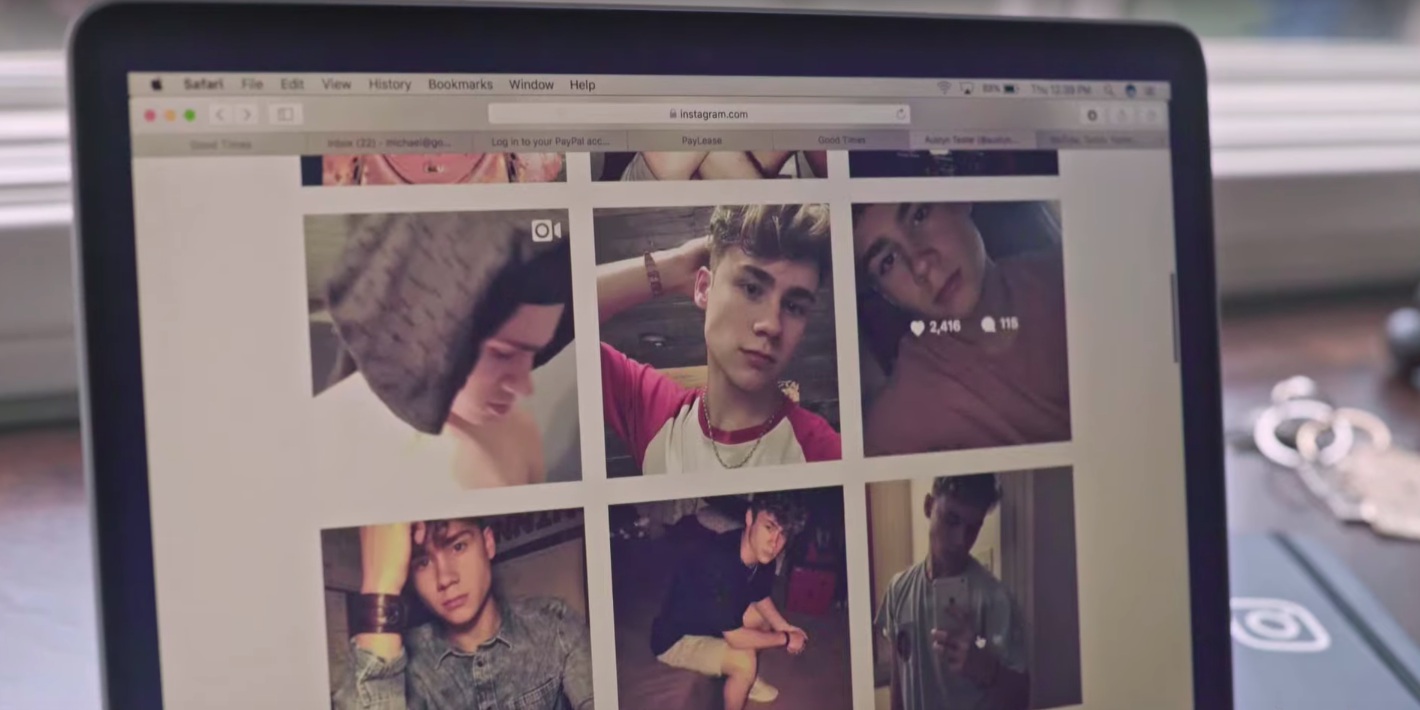 I am a television writer in Los Angeles when I'm not writing criticism. I come from a small town in rural Pennsylvania. Like Tester, I remember swimming in the creek and watching the aforementioned sunset. As I watched Tester perfect his influencing, I tried to tell myself he and I are very different. But ultimately, the same thing drove us out of our small towns and toward the sunny promise of Los Angeles. It's that same yearning that has pushed so many suitcases into so many shitty hotel rooms on Hollywood Boulevard. 
It will be a shame if Jawline is received merely as another in a long line of social media documentaries being rushed through film festivals right now. As Weist says, social media is this year's gold rush. But every entertainment gold rush has true moments of artistry. After watching Jawline, it isn't clear if Austyn Tester is special. I've been in show business for over a decade and met a lot of Testers, and every one of them is a good ol' boy for whom you really hope things work out. I'd buy every one of them a beer, but only a few turn out to be true talents.
But Jawline is special. And if you've ever had a dream, no matter where you're from, this film is worth your attention.
Still not sure what to watch on Hulu? Here are the best movies on Hulu, what's new, the best shows on Hulu, the sexiest movies you can stream on the service, Hulu documentaries, anime, and the must-see Hulu originals. 
Looking for something more specific? Here are the best thrillers, serial killer movies, and action movies to get your heart racing, classic movies when you want a blast from the past, sad movies when you need a good cry, adult cartoons, and funny movies on Hulu when you need a good laugh.