Twenty months ago, Deontay Wilder was on the verge of getting knocked out, suffering his first loss, and losing his heavyweight title. But he survived those perilous times vs. Luis Ortiz, and now, the two are meeting again in a rematch that could be just as explosive.
Wilder ended their first fight in 2018 with an exciting 10th-round knockout to give Ortiz the first defeat of his career. Now, the two will tangle again in a title match you can live stream via Fox pay-per-view. Wilder is a rather large betting favorite, but Ortiz certainly provides potential danger.
"The first fight is self-explanatory. It was an amazing fight. It was a thrilling fight," Wilder said during a recent teleconference. "It was a fight that kept everyone on the edge of their seats from the first round through the 10th round. No one knew what was going to happen until it happened, and here we are again. … This is what it's all about in the heavyweight division. The big boys. It's the heavy hitters where one hit can end everything no matter how hard a person has worked, no matter how many weeks, how many months. One fight, one night, one blow can end it all."
Here's everything you need to know to watch Wilder vs. Ortiz without cable.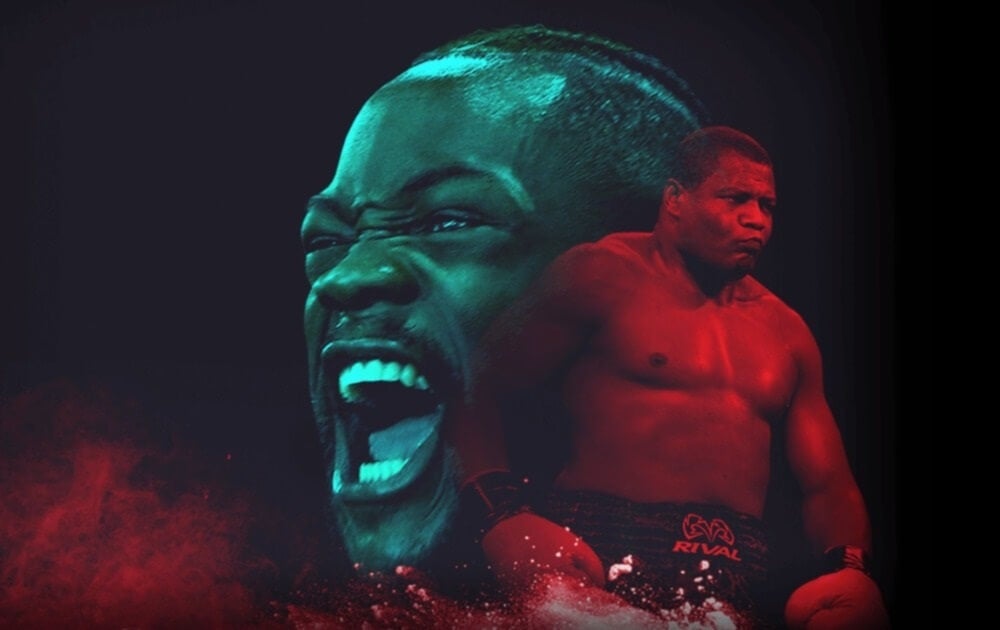 Deontay Wilder vs. Luis Ortiz
When: Saturday, Nov. 23 at 9pm ET
Where: MGM Grand Garden Arena in Las Vegas
Streaming: Fox Sports app
Cost: $74.99
Wilder vs. Ortiz live stream: How to watch without cable
If you want to watch a live stream of Wilder vs. Ortiz, you're going to have to pay $74.99 for it. There is no legal way to take it in for free. But you also don't need to have cable access to watch.
If you purchase the card on Foxsports.com, you can stream it through the Fox Sports app on your device with whatever service provider you use. That includes Apple TV, Android TV, Fire TV, Xbox One, and Roku. Otherwise, the PPV will be available to watch on national and your local cable providers.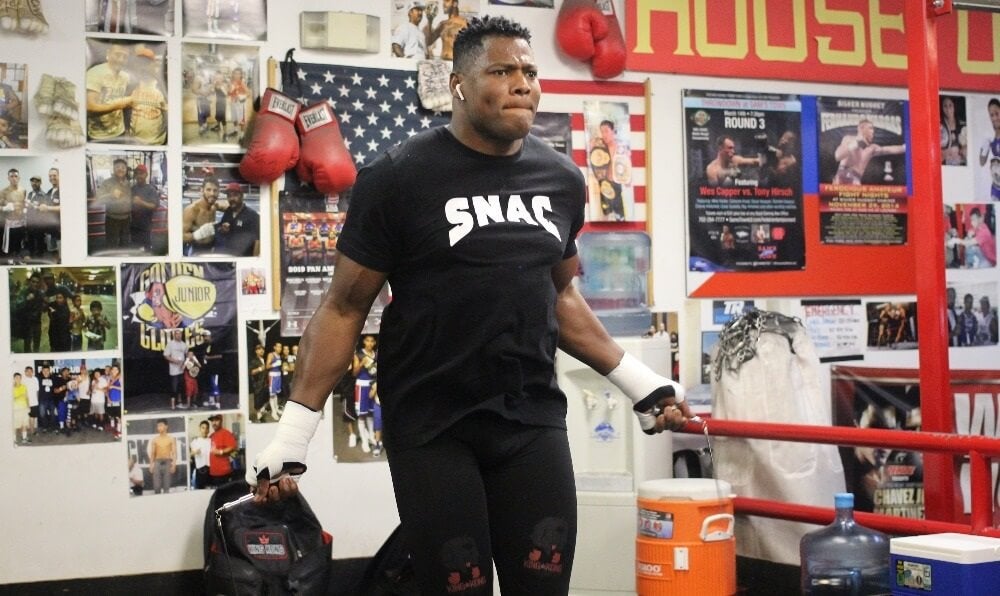 Wilder vs. Ortiz: Why it matters
Wilder is one of the two best heavyweights in the world, and to stay on top and to keep his title, he'll have to turn back this challenge from Ortiz, who nearly stopped Wilder the first time they met. Wilder knocked down Ortiz in the fifth round. Ortiz nearly got him out in the seventh. And Wilder finished him in the 10th.
It was hellaciously exciting.
For Saturday's rematch, both men agree that the fight won't last the full 12 rounds. In other words, somebody is going to fall to the canvas and stay there.
"One of us is getting knocked out," Ortiz said during a recent press availability. "I wish there were no bells between rounds so we could just keep going."
The power both heavyweights have is awesome. Wilder (41-0-1, 40 KOs) is perhaps the hardest puncher in the entire sport (and probably one of the most powerful in heavyweight history), and Ortiz's (31-1, 26 KOs) knockout percentage of 81.3% is awfully impressive as well.
Though Ortiz is 40 years old, he appears to be in fantastic shape, and he said he's in better condition to handle Wilder's barrage.
"I don't like to lose," Ortiz said. "There were legitimate circumstances why I wasn't at my best the first fight. It was a fatigue stoppage. I believe if I had continued, I would have gotten the knockout. It was only fatigue, but I've corrected that this time around, so the better man will win."
The sports books think Wilder is the better man. He's a -600 betting favorite, meaning you'd have to wager $600 for the chance to win $100. Ortiz, meanwhile, is +450, which means you'd earn a $450 payday with a $100 bet. Still, Wilder knows the peril he faces.
"Luis Ortiz is one of the best in the world and one of the most dangerous men in boxing," he said. "No one in the top 10 has given him an opportunity. They say he's old, but if that's the truth, then one of them should get in there with him.
"When I look at the landscape of the heavyweight division, this man still wasn't getting an opportunity. It was an amazing fight the first time and I'm going to make adjustments this time. That's what it's all about."
And Wilder's self-assurance is evident.
"I'm the best in the world and I say it with confidence," he said.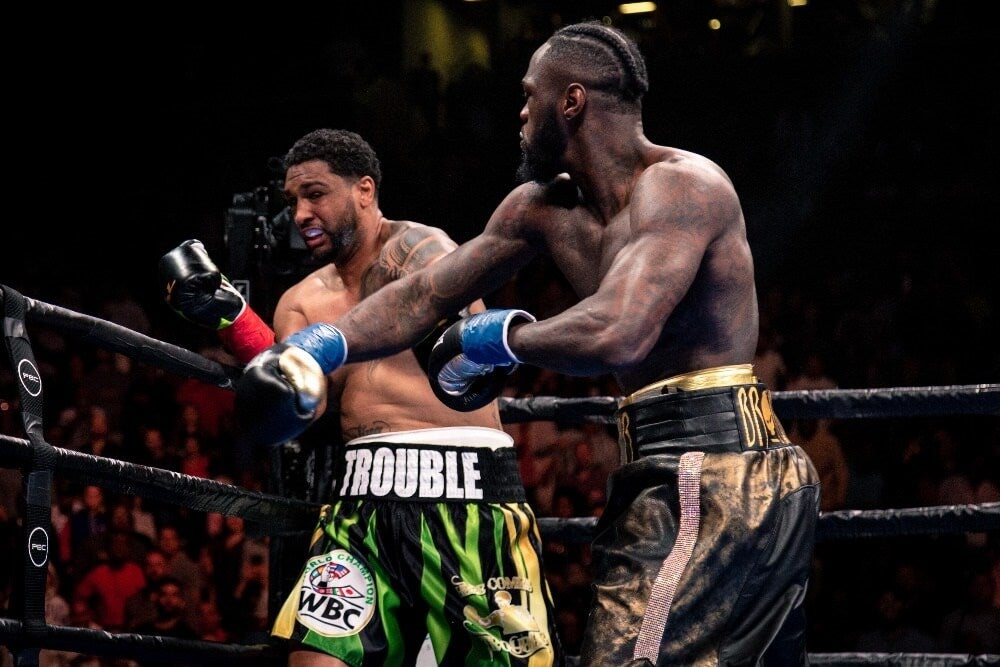 Wilder vs. Ortiz live stream schedule
Deontay Wilder vs. Luis Ortiz
Leo Santa Cruz vs. Miguel Flores
Brandon Figueroa vs. Julio Ceja
Luis Nery vs. Emmanuel Rodriguez
For a year-round sports fix, sign up here and check the "sports" box to receive our weekly boxing newsletter. You'll hear about all the biggest fights and best knockouts from the Daily Dot's streaming sports guru Josh Katzowitz.
The Daily Dot may receive a payment in connection with purchases of products or services featured in this article. Click here to learn more.