Animal Crossing: New Leaf came out almost seven years ago. Despite its age, the game received a second wind when Nintendo unveiled Amiibo compatibility. As waves of players, new and old, continue to enjoy the delightful little Nintendo 3DS game, a few questions still linger after all these years. The most important of these, obviously, revolves around hair—here's a guide on what you need to know about Animal Crossing hair.
Animal Crossing: New Leaf hair guide
Pretty early in your New Leaf game, players will have the option to unlock Shampoodle's hair salon on Main Street. Here, Harriet the Poodle can give your character any number of new looks. She changes more than your hair, too. Harriet can also alter characters' eye color and makeup. Or, if you'd prefer, she can take a whack at shifting your character's appearance to match one of the Mii's you have saved in your Mii Maker.
What is Animal Crossing: New Leaf?
Animal Crossing: New Leaf is a single-player simulation game from Nintendo released in the U.S. in 2013. You earn virtual currency (Bells) via selling and doing stuff. This is about relaxing your brain via inhabiting a playful, normie world. Because of its relatability, the game has become a meme-ready, internet phenomenon for the past several years.
ACNL hair guide: Unlocking Shampoodle's
To begin with, you'll need to unlock Shapoodle's hair salon. To do this, players first need to unlock Kicks. This shop can only be opened by spending 8,000 bells in Able Sisters. Once your town has been open for 10 days minimum, the funky little shoe store should appear.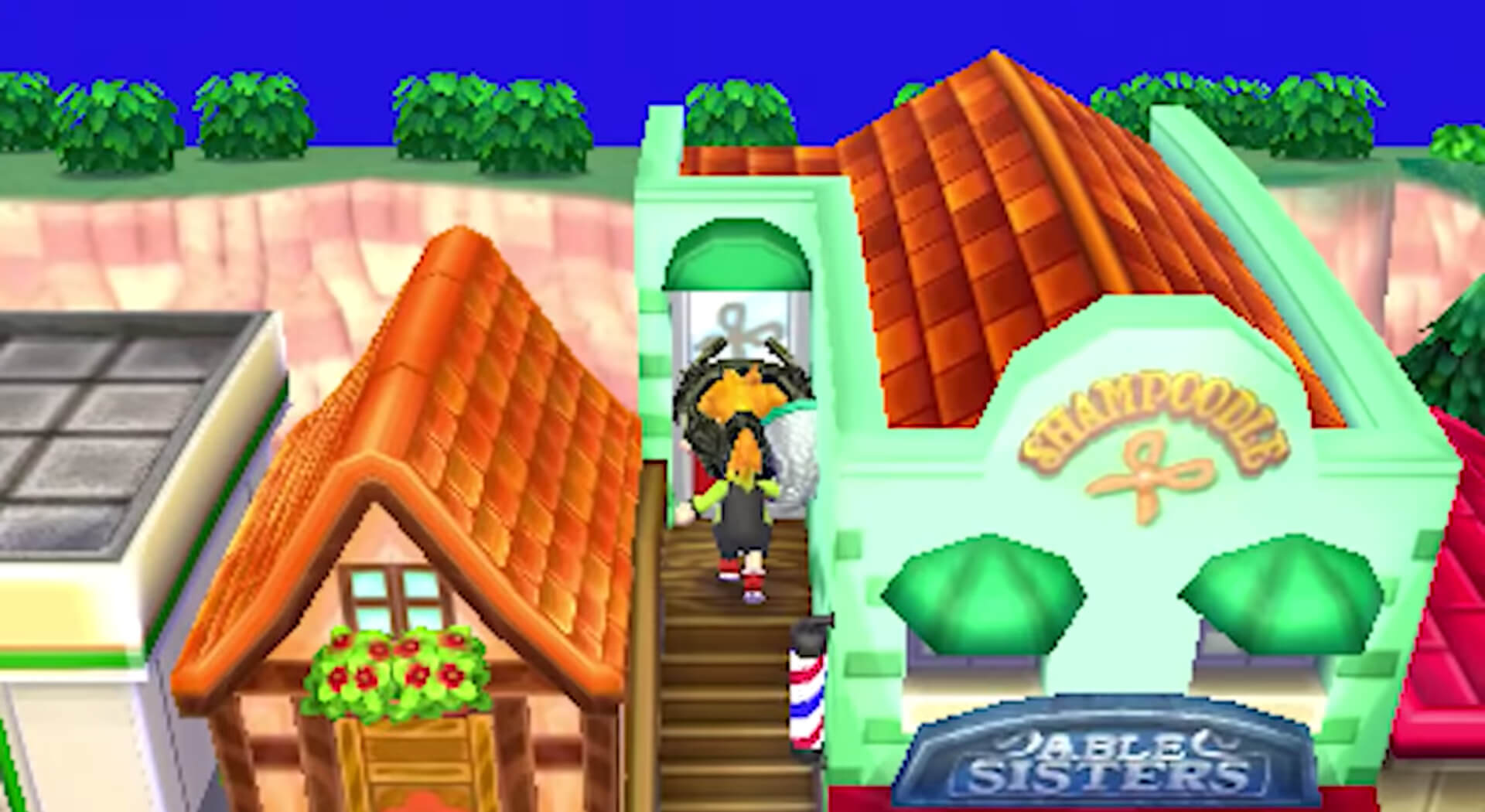 Following Kicks' appearance, you'll need to spend 10,000 bells between Able Sisters or Kicks. This gives your town's economy a boost, eventually allowing Shampoodle's to move in. An additional 10-day wait, plus the four days required to build the shop, and Shampoodle's will open on the second floor of Able Sisters.
ACNL hair guide: Changing your hairstyle
Now that Harriet is all settled in, you can change up your character's hairstyle once per day, for a cost of 3,000 bells. Just head over to the styling chair and answer Harriet's questions. How you answer each question will determine the style of hair you end up with. Based on your answers, YouTuber BlueberryFlames compiled a video with every way your hair might end up.
Animal Crossing hair: Messy and opposite gender hairstyles
Players looking to really change up their look might consider going with a gender-opposite hairstyle. You won't get the option until you've changed your character's hairstyle a full 15 times, but after that Harriet may offer players a slew of new options.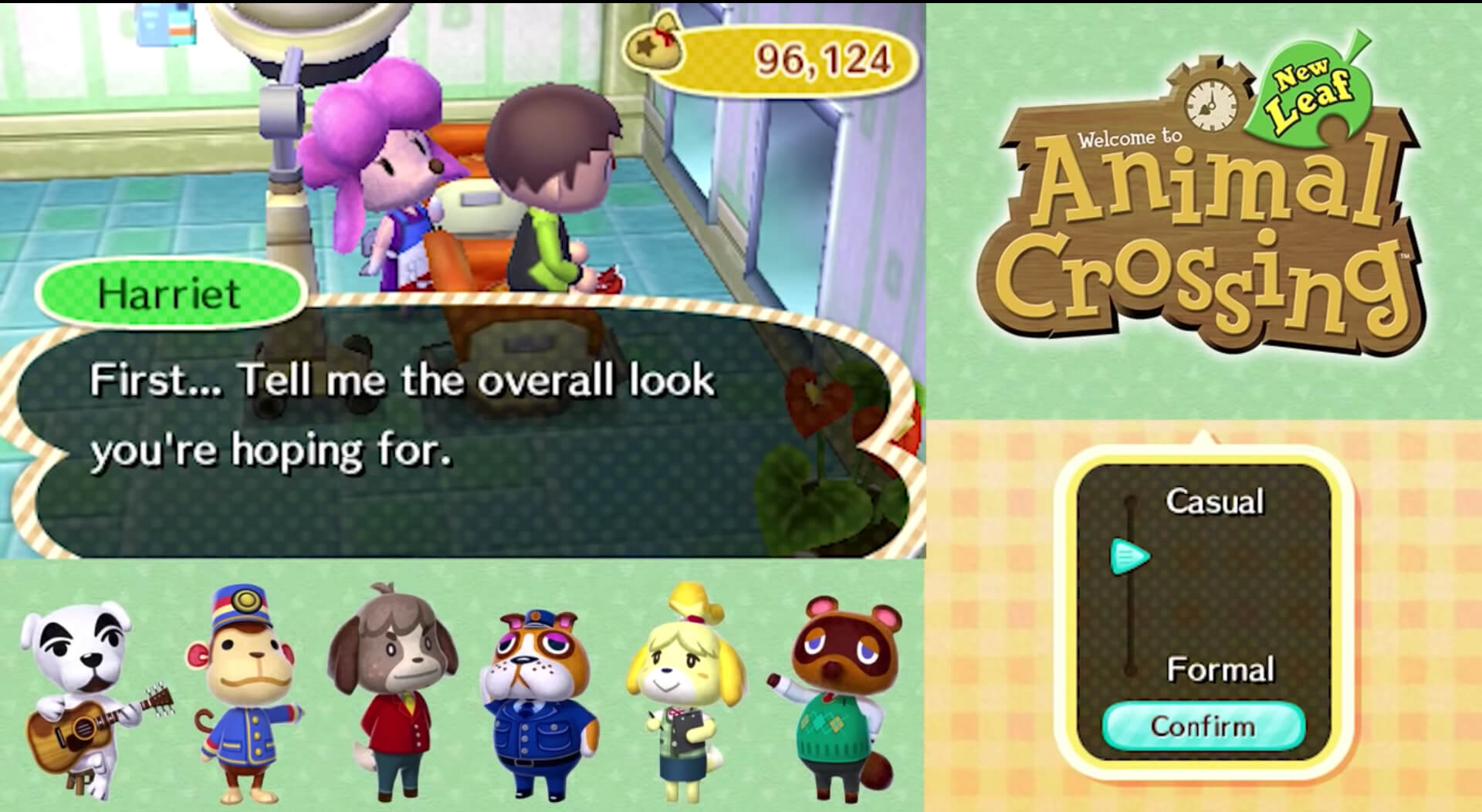 Another hairstyle occasionally crops up in Animal Crossing: New Leaf. If players go a full 15 days without touching their Animal Crossing game—a near-impossible task, I know—their character will automatically adopt a messy hairstyle. In order to fix it, you'll need to visit Shampoodle's for a styling.
Animal Crossing hair: Changing your makeup
Harriet's skills extend far beyond just Animal Crossing hair. The sweet little barber can also change up characters' makeup if you so choose. Just ask for the makeup option, and Harriet can match your makeup to that of any Mii saved in the Mii Maker.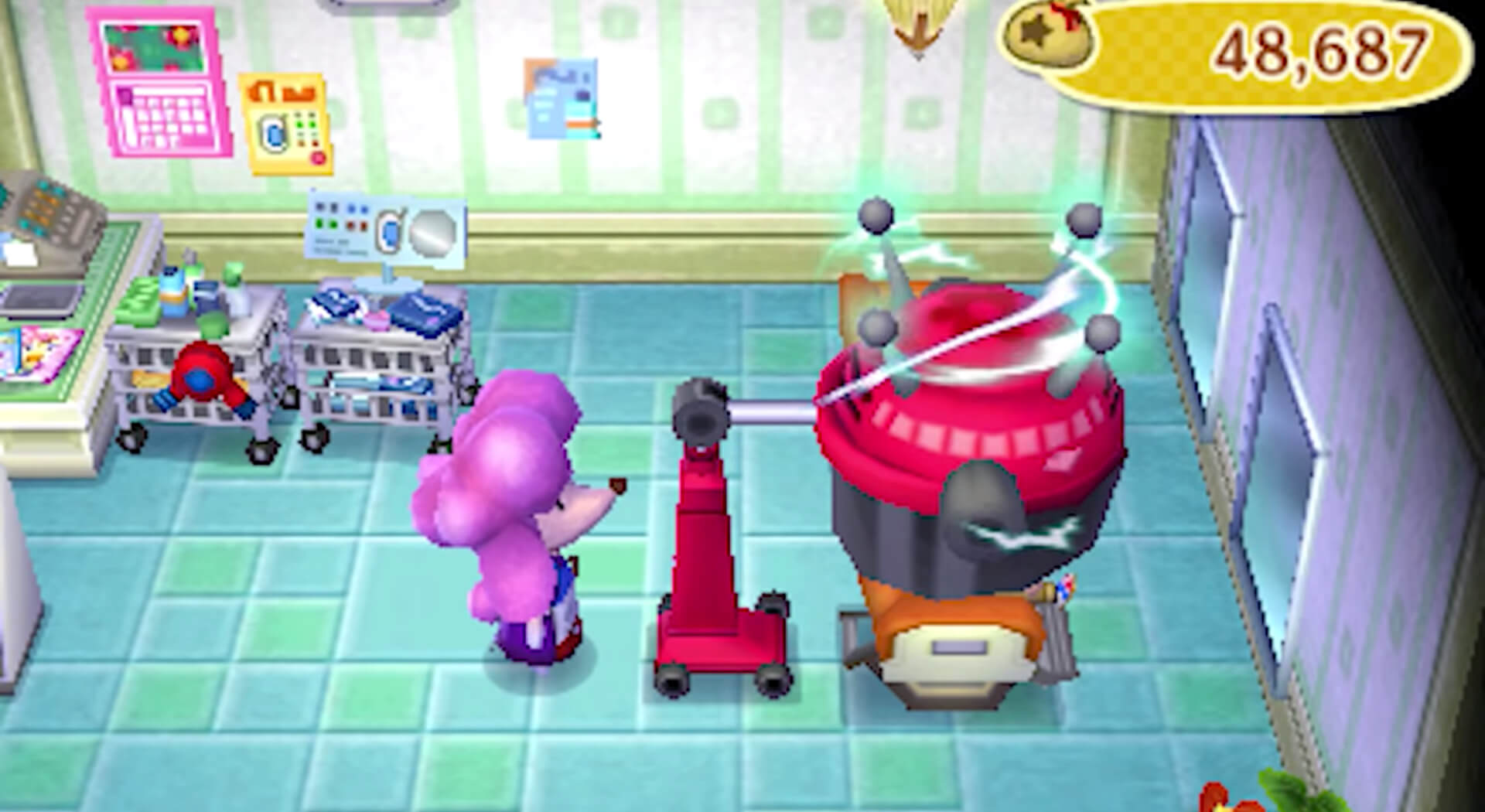 Shell out 3000 bells and Harriet will give you your makeup options. Mii Masks—Harriet's Mii-matching makeup—can be added or removed at any time following purchase. These masks are located below your custom designs. To reach them, tap the pencil tab on the touch screen. Oh and don't forget, your makeup mask will be automatically removed if you change up your accessories or headwear.
ACNL hair color guide: Changing your eye color
There is a lot of waiting involved in Animal Crossing. Changing your character's eye color is no different.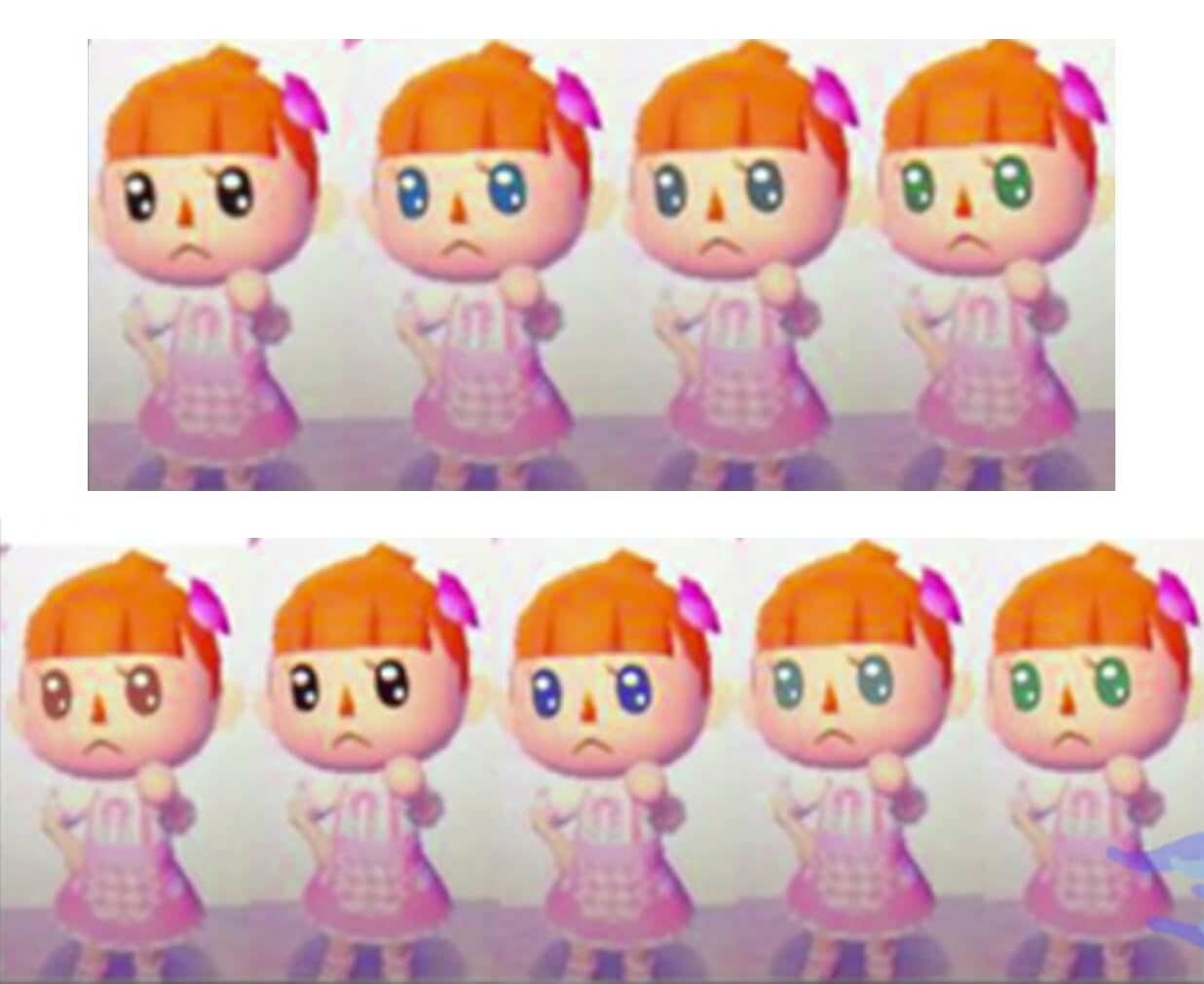 In order to switch up your peepers, you'll need to wait a full 14 days after you first changed your hairstyle. Then, chat with Harriet to ask after obtaining color contacts. Your answer to an assortment of questions will determine what eye color you get. Another video from BlueberryFlames explains which answers will get you what.
READ MORE:
ACNL hair color guide: How do I change colors?
Your hair color in Animal Crossing: New Leaf will depend on your answers in the Shampoodle salon. This handy chart gives you a guide on the decision trees available to you. You also have a the option to choose between "natural," "intense," and "bright" colors.