YouTube has shut down James Rolfe's YouTube channel—which hosts the popular Angry Video Game Nerd (AVGN) web series—as of early Tuesday morning, Kotaku reported.
Reports of the shutdown first began in a comments thread on Cinemassacre when fans realized that they could not watch the channel's latest video, a first impressions review of Dark Souls for the Xbox 360 made by AVGN co-writer Mike Matei.
The Dark Souls review video wasn't the only video affected, but rather the entire channel. When you try to access Rolfe's channel, you are greeted with a 404 error page.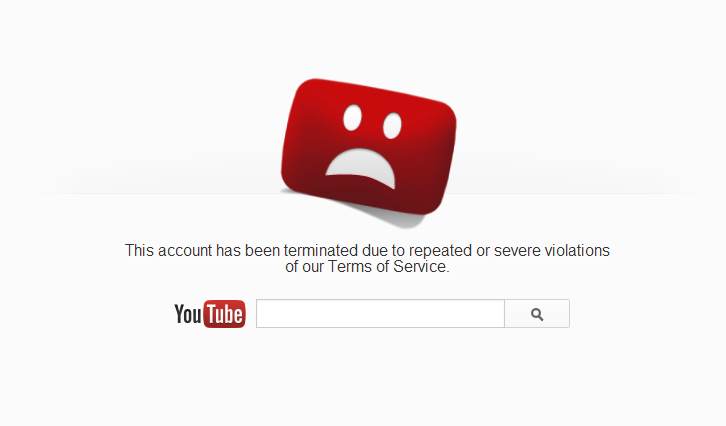 "This account has been terminated due to repeated or severe violations of our Terms of Service," the message read.
Rolfe's channel, JamesNintendoNerd, is currently the 171st most popular YouTube channel with over 928,000 subscribers and 421.9 million views, according to VidStatsX.
AVGN was also set to make the jump beyond YouTube with a feature film. The trailer was released in November and the film is set for a DVD/Blu-Ray release sometime in 2013.
Rolfe previously had his YouTube account suspended for nearly 24 hours in May 2008 after GameTrailers, one of the websites he partnered with, made a mistake.
Fans have been outraged at the channel's shut down and have expressed themselves on Cinemassacre, the main hub for AVGN, Facebook and other message threads.
"YouTube is becoming a monster against original content creators," Kareem wrote on Cinemassacre.
"Really wish your channel wasn't terminated James, I enjoy watching you. But because it is TERMINATED and not SUSPENDED I don't think there will be a way of returning it but if it does we and James are lucky," Nathan O'Grady wrote.
Neither Rolfe nor Matei have responded to fans' concerns on their Twitter accounts or the official AVGN Facebook page, but Matei has been made aware of the situation.
"Okay, I just saw that this happened. I am looking into it. Don't worry," Matei wrote in the comment section of the Dark Souls review video.
Photo via Angry Video Game Nerd/Facebook