Shavaunna changes her hair color every week. She likes to pose in piles of strawberries and mushrooms. And she's picked up more than 1,200 Instagram followers in little over a month, often hosting question-and-answer sessions in the comments sections of her photos.
There's something else you need to know about Shavaunna.
She's a Barbie head with a pair of plastic hands jammed into her neck.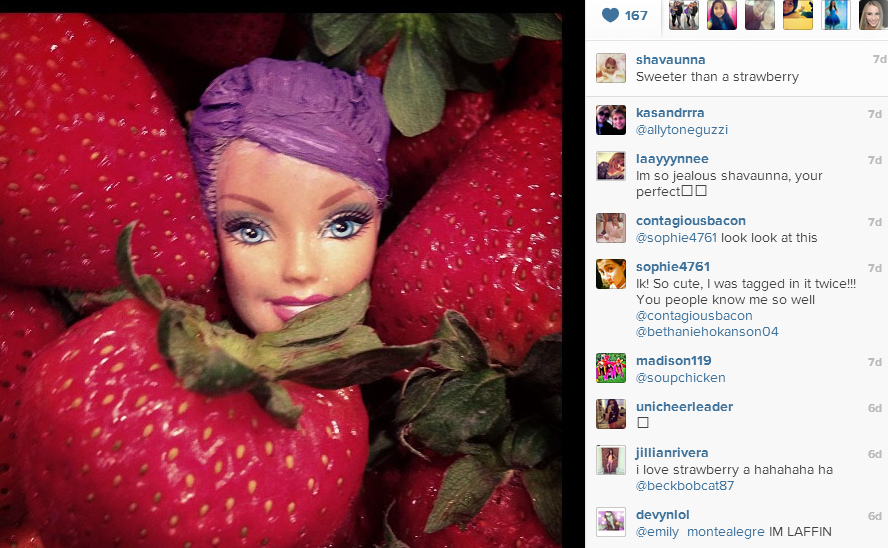 It's a peculiar Instagram phenomenon: Rich Kids of Instagram meets Sid's room in Toy Story. Alongside photos with friends and selfies in enticing locales, Shavaunna speaks of going to the mall, having dates, taking beauty rests, and trips to the zoo.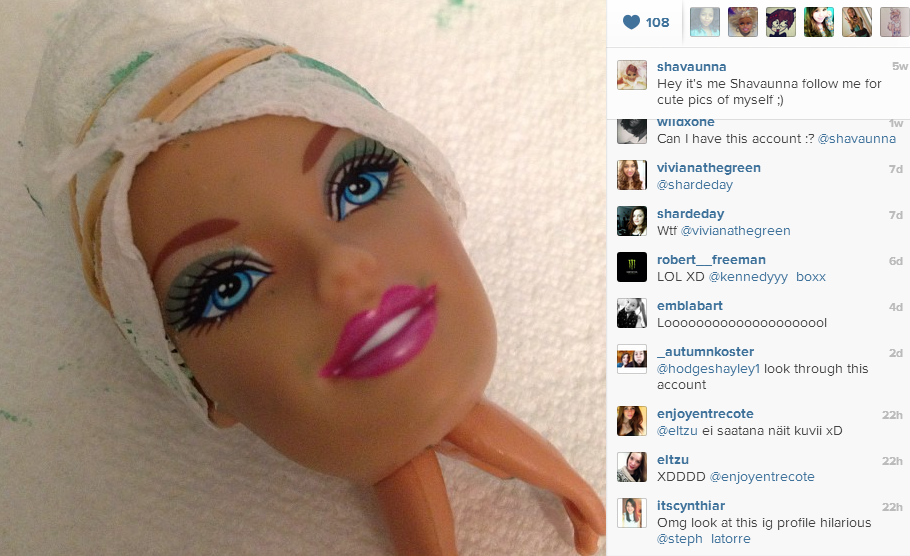 The account offers a compelling satire on Instagram culture, where many users try to present the best possible version of themselves to followers and often display their lavish lifestyles.
Shavaunna's friends are almost as interesting. Larissa is teaching her how to fly. Lexis apparently can manoeuvre a canoe, and Kenya likes starting wildfires and making chili.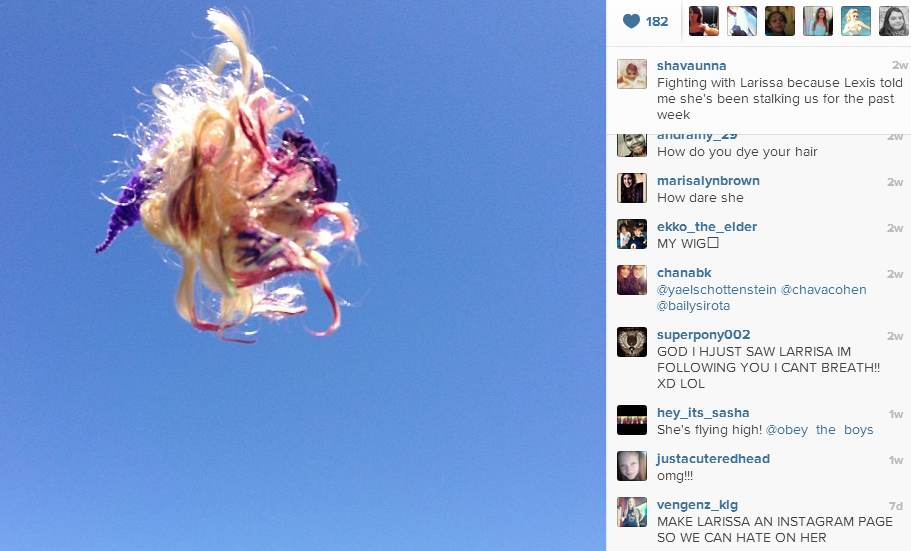 No one's cracked the identity of the person behind the account—most photos are closeups, with no easily identifiable surroundings—but most don't seem to want to spoil the mystique, either. Shavaunna's hundreds of followers are equally entranced and bewildered by the bizarre photo journal, often tagging friends in the comments to share the experience.
"What is this," ask some; others laugh and deem it "the best account on Instagram."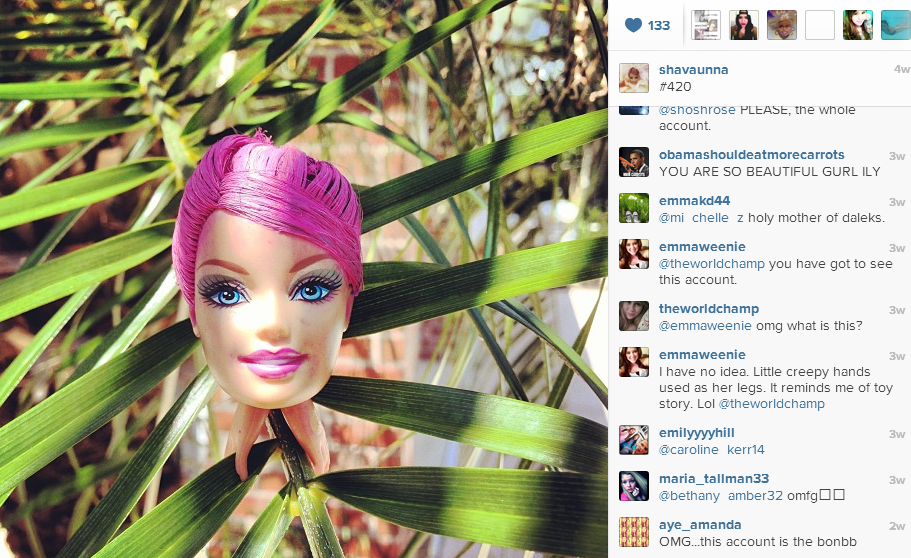 We're inclined to agree. Here are a few of our favorite photos from the account.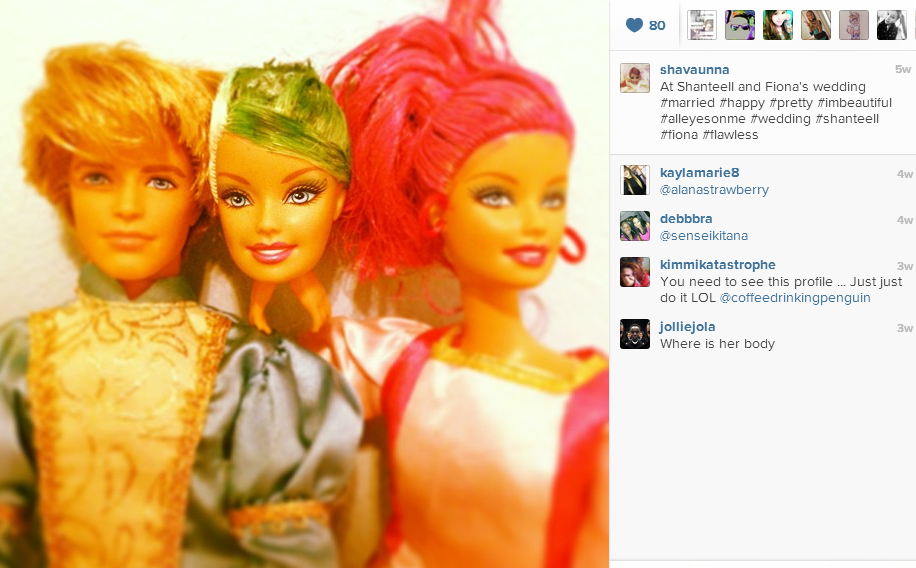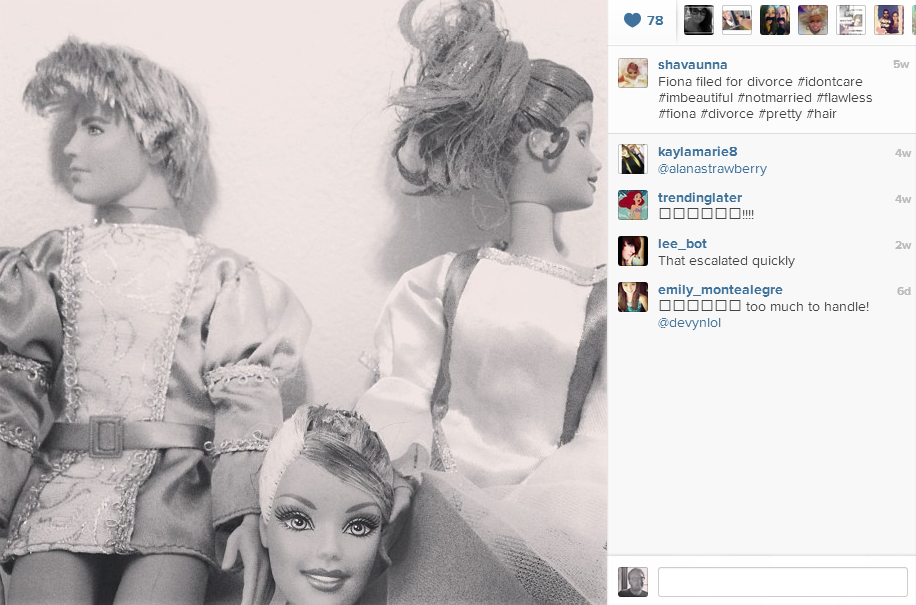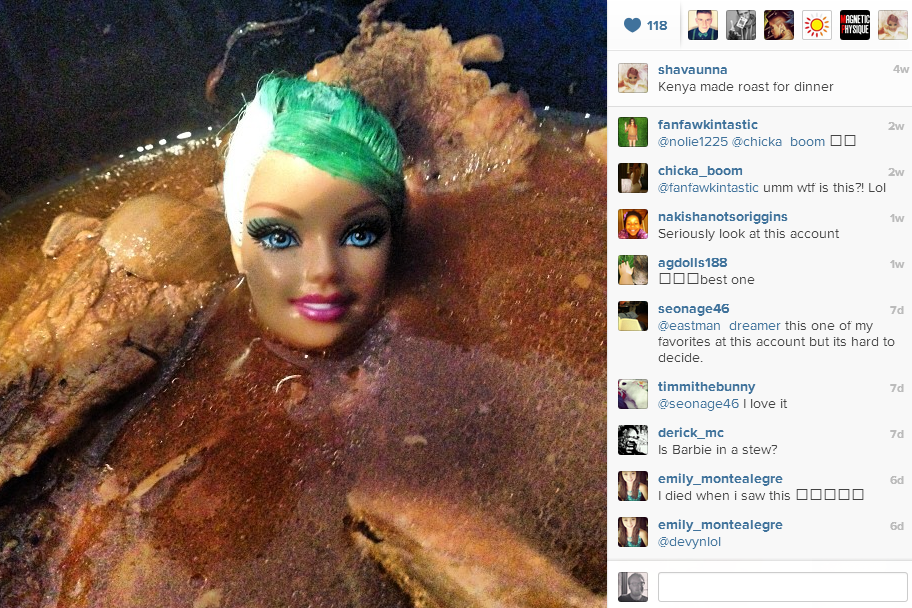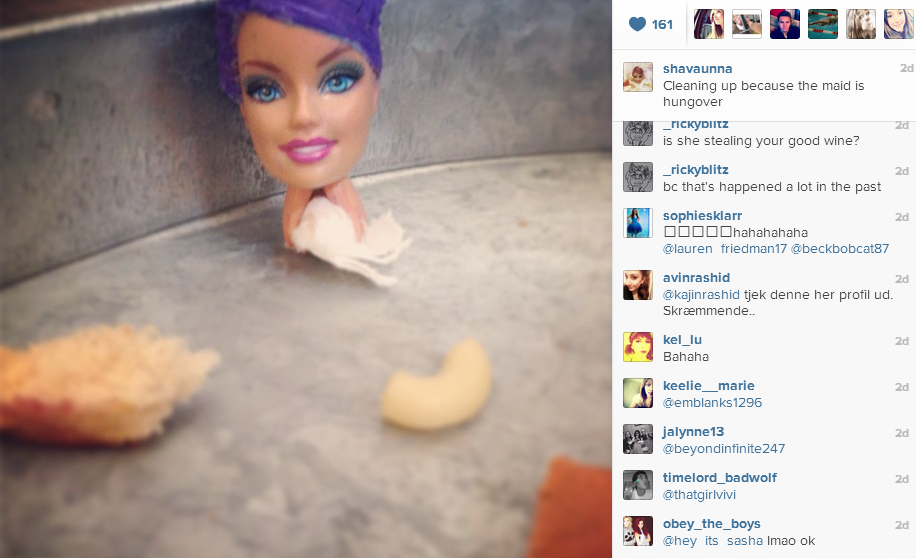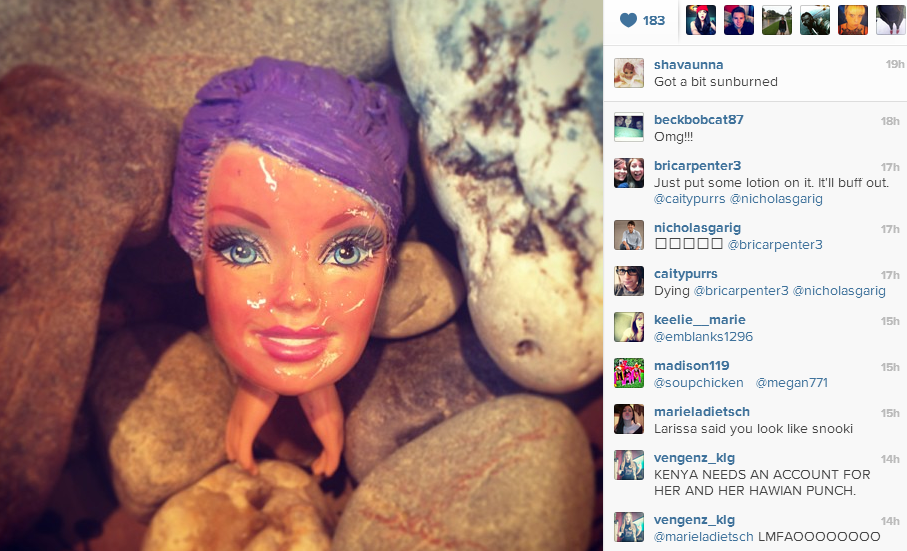 H/T Elise Moreau | Photos by @shauvanna/Instagram