It's been a running joke for a long time that, rather than solving its problems with abuse and harassment, Twitter just keeps rolling out usability improvements that aren't as high on its users' list of concerns.
Most recently, Twitter tweaked image previews so they'll show you the most interesting and relevant part of a large image instead of whatever happens to be in the center. This is good for a number of reasons, but it also means the end of a popular meme.
The "open for a surprise" relies on Twitter's limited image preview to hide something shocking just out of frame. When the viewer enlarges the image, they're hit with some kind of whammy or punchline. It can be heartwarming, hilarious, cute, or gross—the only universal rule is that you don't see it coming.
Oh look, some grass.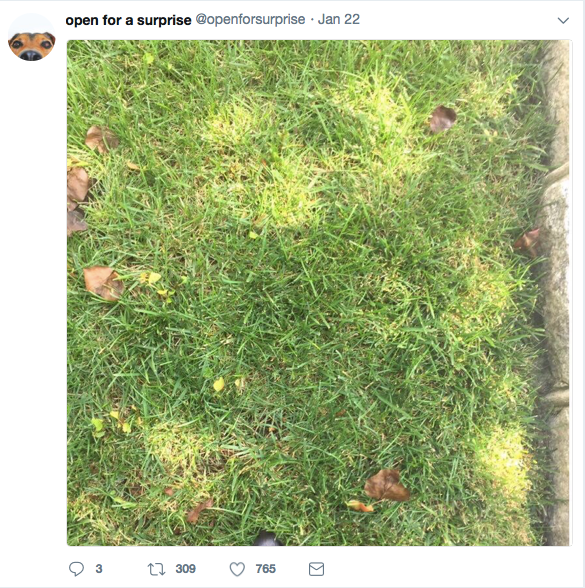 Surprise! It was a doggo all along.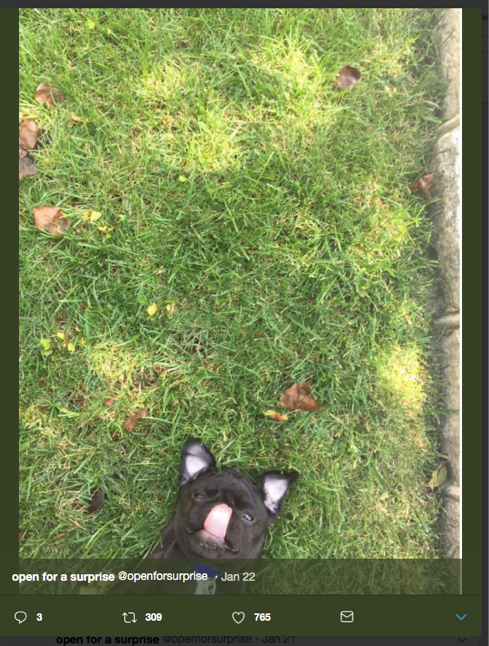 With the new and improved preview, tweets like this will no longer work. Instead of previewing the center of the image every time, Twitter will use machine learning to identify and show the most interesting part. In a blog post on Wednesday, two Twitter engineers explained how their neural networks check for "saliency" and crop images accordingly. If you're like most Twitter users, these images they shared tell you everything you need to know: You'll see more of the plane wing and more of the cats' faces.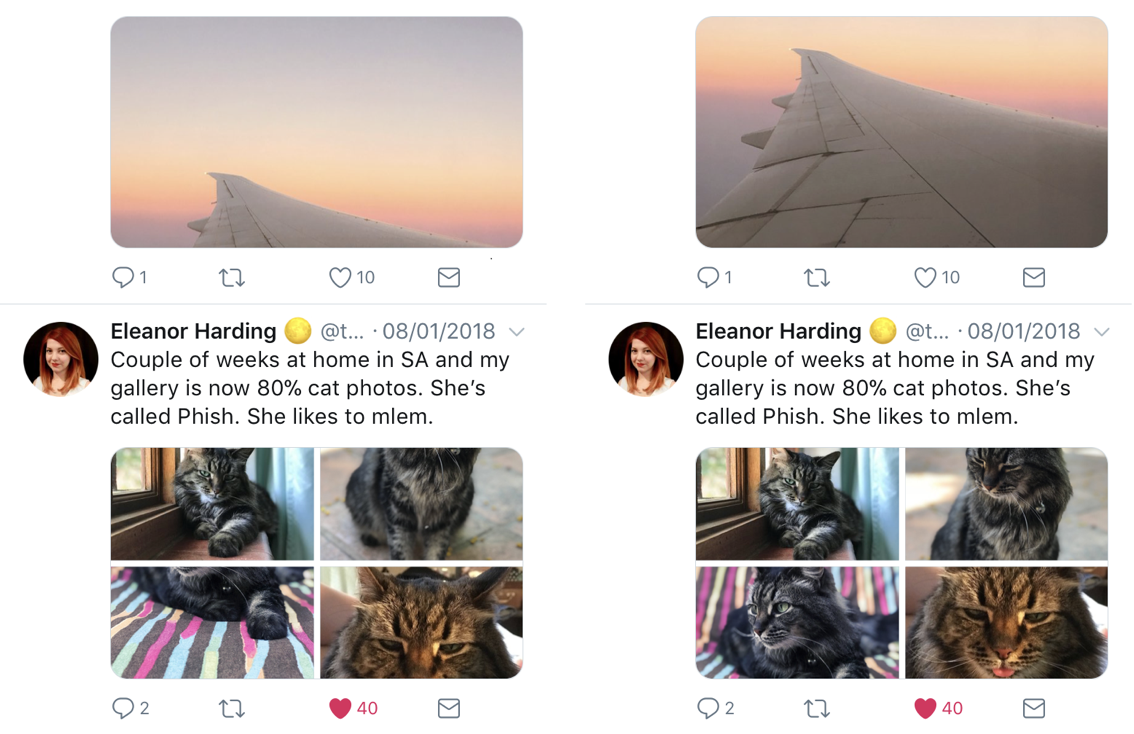 In most cases, this will give us what we want. But in the case of "surprise image" tweets, which treat the current bad cropping as a feature instead of a bug… Well, the surprise will be spoiled.
That's a bummer for the accounts that were devoted entirely to "open for a surprise" memes,  like @openforsurprise (155,000 followers) and @surpriseopen (3,000). But it's also a bummer for average users who just want to surprise their friends with freaky mannequin hands.
Open for a surprise pic.twitter.com/0Aw3OcdYMq

— Ori (@OriannePch) January 25, 2018
Or the ol' finger circle.
https://twitter.com/Maurazzz/status/952770600325603333
Hey. Hope everyone is having a nice day. Please open for a surprise pic.twitter.com/1BkpDuAdjT

— ALISON WONDERLAND (@awonderland) January 15, 2018
Or a bunch of water under the bed (at least a dozen people commented "open for a surprise" on this one).
https://twitter.com/MeskyK/status/956340196408287233
Not every "surprise" pic will be affected. It seems likely that Twitter's algorithm will focus on your face, not your finger circle, so that one is safe. However, the most common surprises are cute animals hidden just below the frame. We can see from the demo images of cats that Twitter's getting good at centering those cute faces.
On the plus side, usability really will improve. For anyone not trying to employ this very specific meme, having a better idea of what you're clicking on—or not needing to expand the image at all—is a good thing.
Twitter has already begun rolling out the change on iOS, Android, and the Twitter web interface, so don't be surprised if you're already seeing it.