Every Hollywood movie about twins has the two siblings swapping places to fool people at some point.
Well, with the obvious exception of the actual movie Twins, starring Danny DeVito and Arnold Schwarzenegger. That was a whole different deal.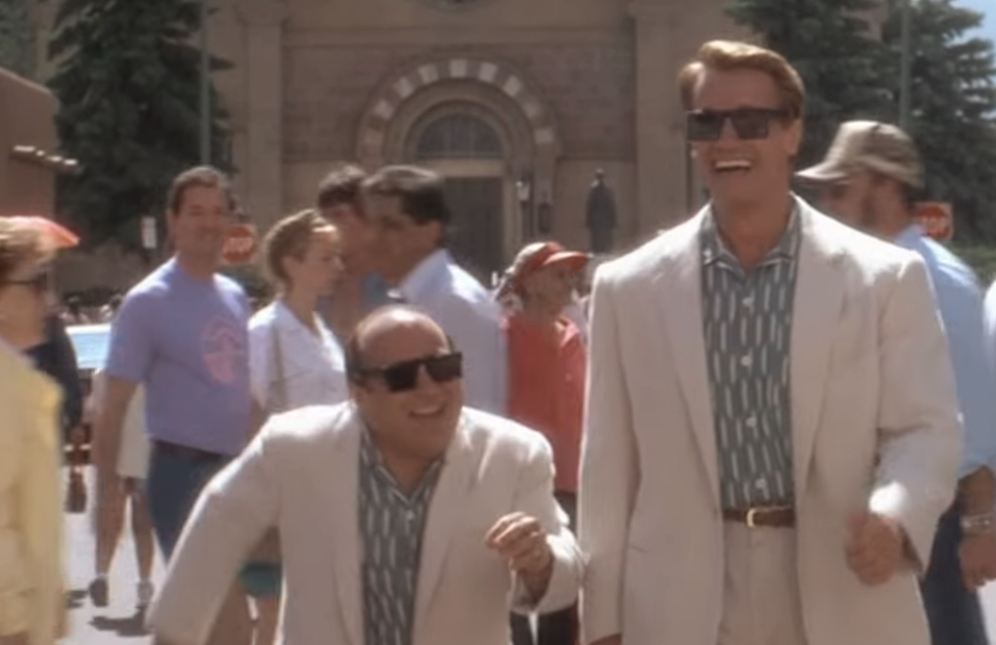 Anyway, it's nice to see twins using their powers to help each other out in the real world. Like when Malcolm Williams was kind enough to fill in for his brother Marcus, who was sick on school picture day.
https://twitter.com/marcus6096/status/1003783839901192192
"My Twin is the GOAT [Greatest Of All Time]" Marcus wrote when he posted the photos on Twitter, "He took both our pics for picture day back in HS when I was sick."
For the record Malcolm and Marcus discussed who would be smiling and who would be serious beforehand.
Yes

— Marcus Williams (@marcus6096) June 5, 2018
People on Twitter seemed to agree that Malcolm was indeed the GOAT.
https://twitter.com/kristoptheworld/status/1004069822781538305
https://twitter.com/iLeCrys/status/1003858769934258176
This is always the type of stuff I imagined I would do if I had a twin. https://t.co/7Sgm3mYzmV

— Tombari (@Tombari_) June 5, 2018
And, of course, people wanted to shared their own Twin-periences.
https://twitter.com/KingDominus/status/1004014074836013056
Love being a twin. Greatest gift ever to have a #RideOrDie for life that's known you since the womb, right @umajmishra? We switched classes, tried to trick our teachers, and got each other out of trouble whenever we could. #TwinsWin #twinsies #sisters

— Trustee Arti Walker-Peddakotla #ReleaseThemAll (@ajpeddakotla) June 5, 2018
https://twitter.com/RyanLance_/status/1004102944013324289
The weird thing about this particular twin swap? The brothers are not even identical.
Plot twist: they not identical

— Not A Lawrence (@RedBrownAfro) June 5, 2018
Copy, Edit, paste. pic.twitter.com/aDaQglIEAa

— Marcus Williams (@marcus6096) May 2, 2018
They still managed to pull off their stunts though and that's the important thing. There's nothing quite as heartwarming as siblings helping each other out.