If you're a child of the '90s, chances are you grew up watching Nickelodeon Guts. The program pitted kids against one another in a series of physical and athletic challenges, eventually culminating in the climbing of the Aggro Crag.
In short, it was awesome.
But what became of the kids featured on the show?
Stalking Guts has the answer.
The single-serving Tumblr offers a "where are they now" gallery that shows how cruel time has been to the show's young athletes.
The blog was created by Kyle M.F. Williams, a 32-year-old designer and artist from New York City. Matthews went through old footage of the show, took screengrabs of the contestants, and then looked them up online.  
According to Williams, tracking them down was easier than it sounds.
"Because Guts showed full names for the contestants, it was really easy to find them just by a simple name search on Facebook," he wrote to the Daily Dot. "It also helped that the majority of these kids lived in Florida (where Guts was filmed), so their hometown was also a clue."
This isn't Williams's first voyeuristic enterprise. Last year Williams purchased a bulk of old and used Motorola Razr phones with the intention of creating a Razr scooter art installation. When he got the phones, he realized that some of them still worked and that they contained pictures and text messages from the previous owners. Wilson took this content and self-published it in a book called Razrs.
The collection garnered attention from popular sites like Gizmodo and Buzzfeed before it was pulled from Amazon, due to a cease-and-desist letter from a lawyer purportedly representing an individual whose content was featured in the book.
Williams has had no such trouble with Stalking Guts. In fact, he started the Tumblr because he "thought it was interesting that in the pre-Facebook '90s no one really knew the potential of what knowing someone's full name could have in the future on the Internet."
So, how did the Guts kids turn out? Some fared better than others. Below are nine of our favorite "then and now" images taken from Stalking Guts.
1) The Ragin' Cajun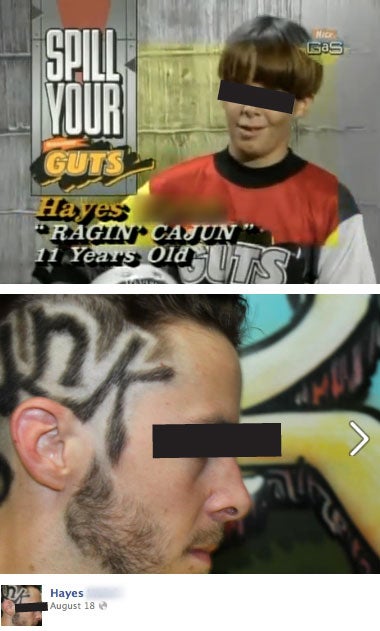 2) Cougar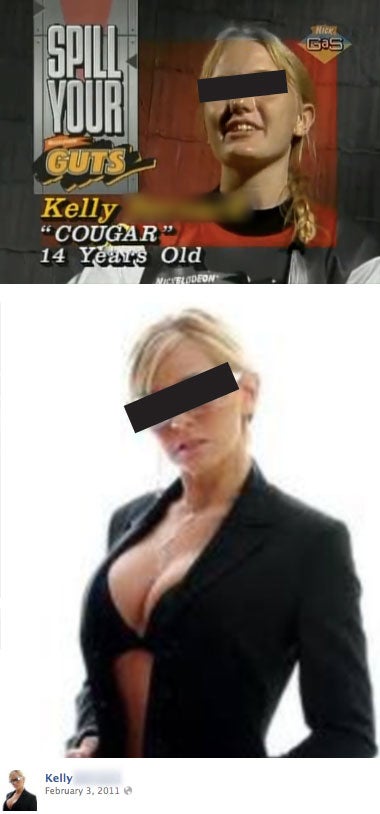 3) The Tiger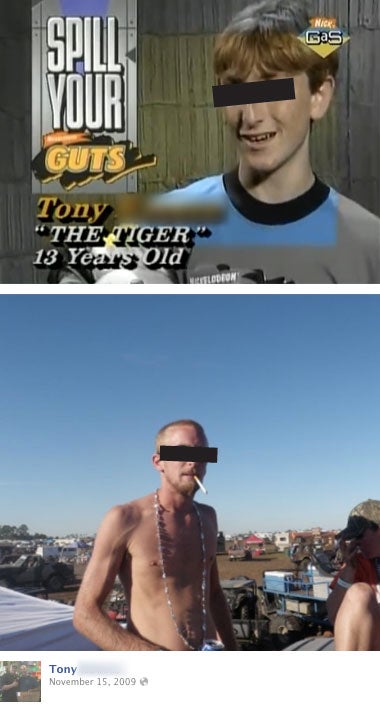 4) Magic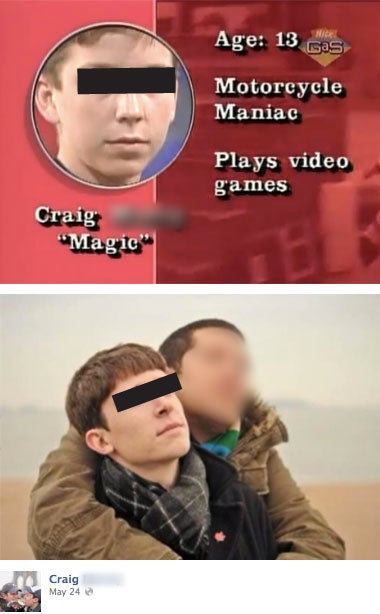 5) Little Dynamite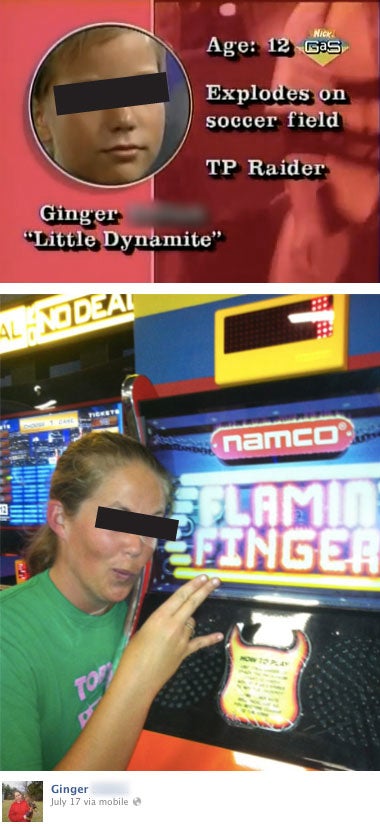 6) The Destructor

7) The Brain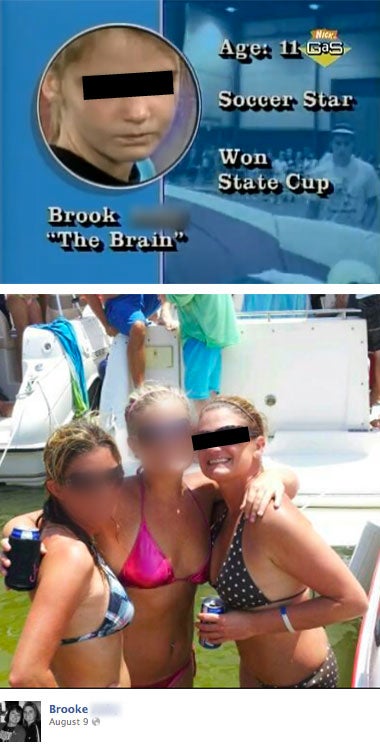 8) Cheetah
9) The Exterminator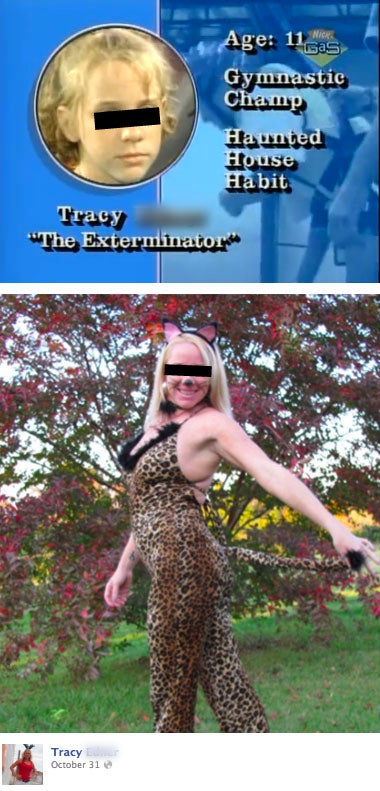 Photo via Kyle M.F. Williams/Stalking Guts