Crazed Taylor Swift fans have threatened to kill the creators of the Pennsylvania-based fashion brand Bad Kids Clothing (BKC) over a shirt featuring the names of the singer's ex-boyfriends.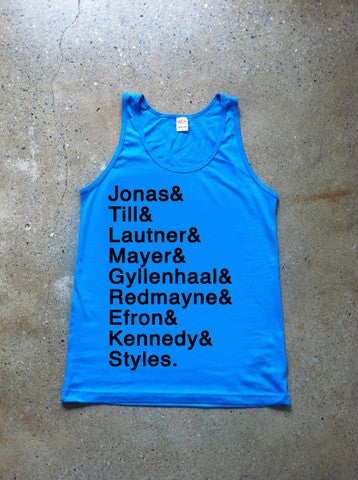 The backlash against BKC began July 15, after Cross and cofounder Lex Houser posted a photo of the shirt to the company's Instagram account. The photo was removed after fans flooded the comment section with complaints.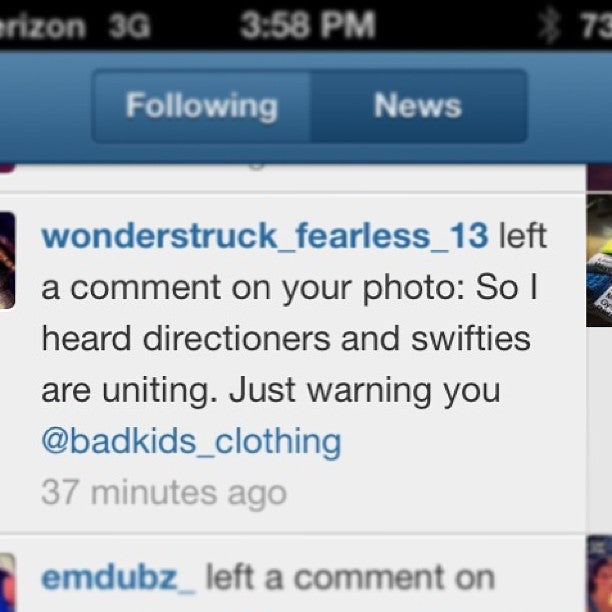 Swifties also took offense to inclusion of Glee star Cory Monteith's name on the shirt.  Monteith, was found dead in Vancouver's Fairmont Pacific Rim hotel on July 14 of an overdose, was rumored to have been romantically linked to Swift.
According to cofounder Andi Cross, the company received "emails, phone calls, texts, all from 'Swifies' threatening to kill us and burn our store down because of how disrespectful we were being to Taylor."
In light of Monteith's passing, BKC redesigned the shirt and left his name out.
"We had the pleasure of interacting with Cory on more than one occasion and are deeply saddened over this loss as well," BKC wrote.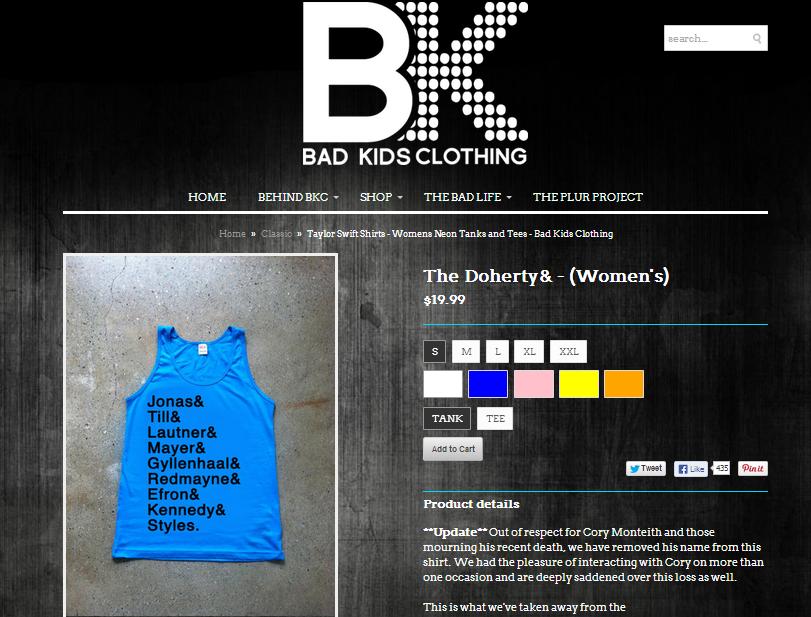 In June, Swift fans successfully got Abercrombie & Fitch to take down a shirt making fun of her relationships. BKC, on other hand, won't be giving into the pressure.
"We will not be removing the shirt from our store," BKC wrote. "This shirt is intended to be light hearted and a joke—for those who can understand this type of humor. We will deal with the death threats and incredible slander from here on out, when necessary, with proper authorities as it is never acceptable to threaten anyone's life."
H/T Complex | Photo by simplyabbey/Flickr