The artistic duo who showed the world how difficult it is for the Tyrannosaurus rex to perform simple tasks like making snow angels has embraced the plight of the penguin.
The new comic series from T-Rex Trying creators Hugh and Sarah Murphy is called Persevering Penguins. Keeping with the theme of T-Rex Trying, the comic's titular penguins fail to complete simple activities like climbing stairs or pressing an elevator button due to their short arms and legs.
Since late Tuesday night, the Murphys have posted three new comics which have collected about 1,000 notes combined.
The Murphys created the T-Rex Trying series on Tumblr more than a year ago. Since then, their blog has become a Tumblr fixture and helped the couple land a book deal.
Check out Persevering Penguins below: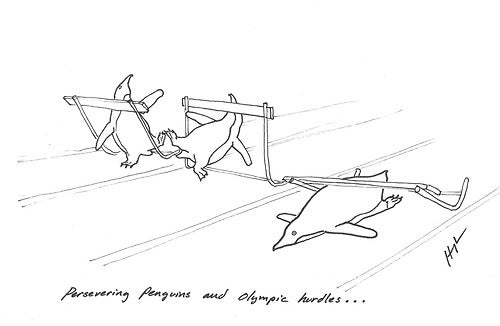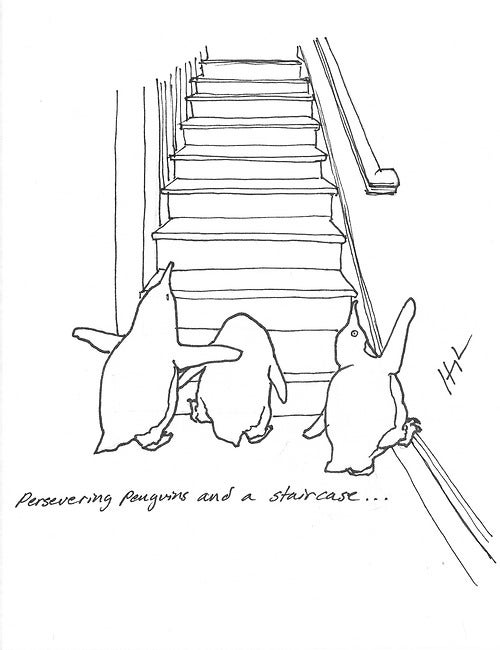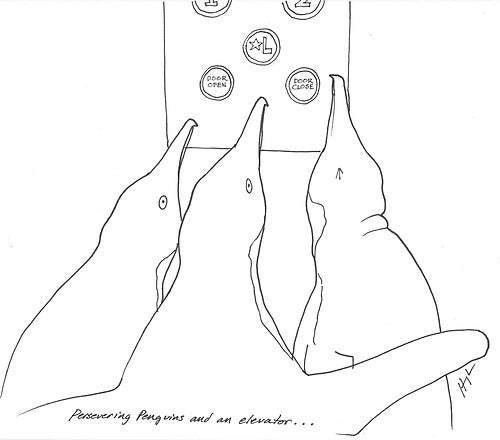 Images by Hugh Murphy/Tumblr