GB Glace, a Swedish ice cream company, recently released a new popsicle marketed to kids. GB Glace says it looks like a rocket, but Swedish parents say it looks like a penis.
This is what it looks like in marketing material:
This is what it looks like IRL: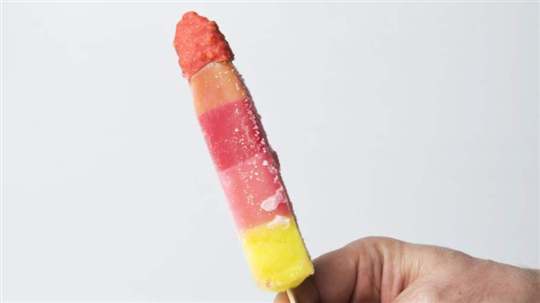 "In several interviews they continue to claim that they have no idea what people are talking about," Swedish journalist Erik Carlsson told me in an email. "They just see it as a normal popsicle."
Carlsson translated a few choice Facebook comments for us.
"I ate one last week," wrote one commenter. "Or, I actually bought it for my daughter, but when I opened it I died of laughter and said to my boyfriend that they have made an ice cream dildo!"
"It's a little bit kinky to eat the top of the ice cream because it 'pops' in your mouth."
Yum.