Silk Road has made more than a few people rich. The Deep Web black market infamous for its wide selection of drugs is clearing as much as $45 million per year.
One vendor decided it's time to give back.
FiberOptic, who sells psychoactive research chemicals such as 4-FA, recently announced that 30 percent of his sales this week will be donated to Sean's Outpost, a Bitcoin-funded homeless shelter and sanctuary in Florida, and Erowid, the drug information library.
Since FiberOptic's announcement, two more vendors have committed to join the effort. The vendor MainStay says that 100 percent of its proceeds from the psychedelic drug 2C-B will be donated to the medical care of Ann and Alexander Shulgin, "the godfather of psychedelics." Another vendor, ACE, has also committed but has yet to choose a charity.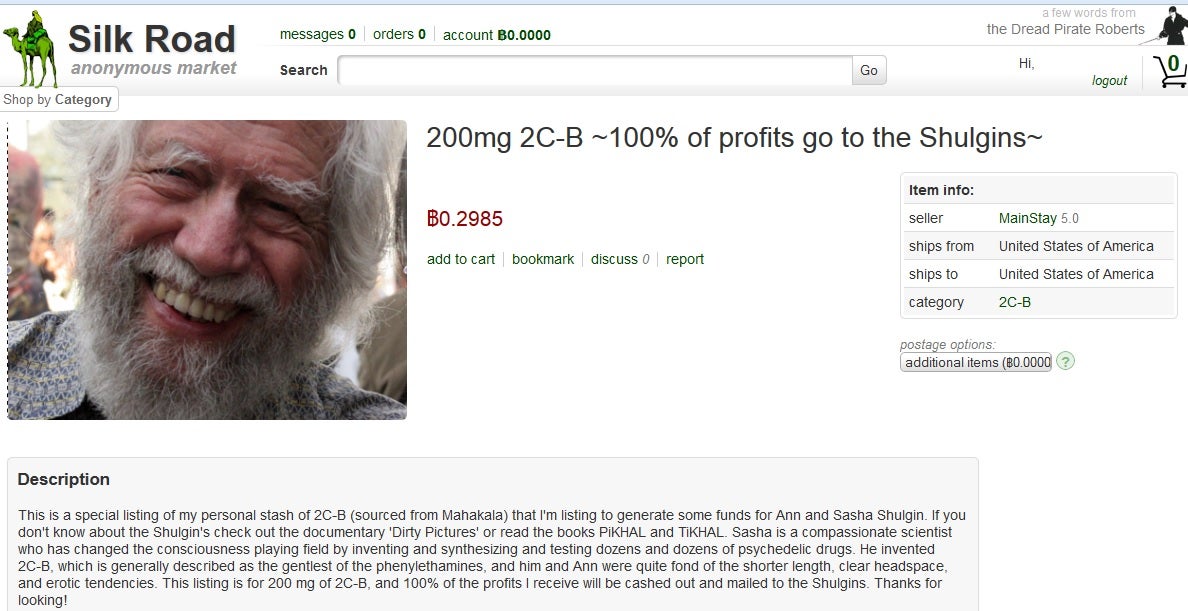 The effort is also inspiring others. MegaPharma, an Indian pharmaceuticals dealer, says it wants to supply cheap HIV, AIDS, and cancer medication in bulk to third world countries. He asked "honest" organizations or affected people to contact him for a deal price.
"This is my way to say Thank You and bring positive change," MegaPharma wrote.
Even Silk Road founder Dread Pirate Roberts stopped by to encourage the efforts.
There is a bit of a debate surrounding how exactly the vendors should give the money to the charity. Letting the charities know the source of the money is a gamble: It could reflect well on Silk Road and garner good press, or it could bring out the critics and cause problems in the media for the charities.
Just how this plays in the media remains to be seen. If it helps a few homeless people get their lives back together, a few bad headlines might be worth it.
H/T All Things's Vice | Illustration by Jason Reed