The only man missing the annual NFL coaches meeting Monday was New England's Bill Belichick.
Belichick, a known curmudgeon and a hoodie aficionado, had this to say when asked why he didn't attend the Orlando, Fla., event: "You can Photoshop me in there."
Can you spot em all? NFL head coaches incl @BruceArians take group photo at Annual Meeting in Orlando pic.twitter.com/pa0rD122Hy

— MarkDalton (@CardsMarkD) March 24, 2014
Belichick's message was interpreted as a call to action by Reddit's r/nfl community. Photoshoppers took Dalton's photo and worked in the three-time Super Bowl–winning Patriots coach.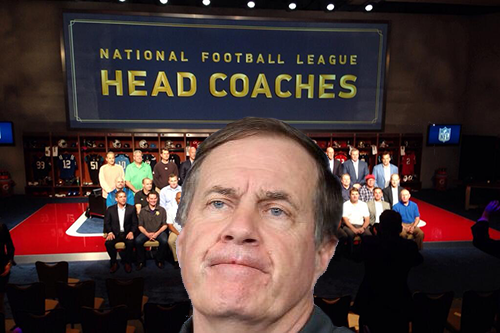 Photo via beerfueled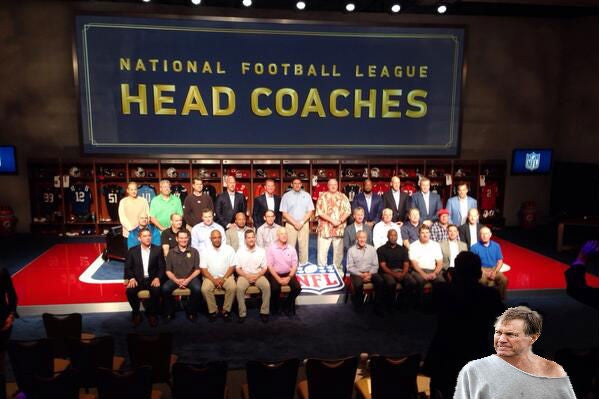 Photo via mthrfkn
Photo via gsfgf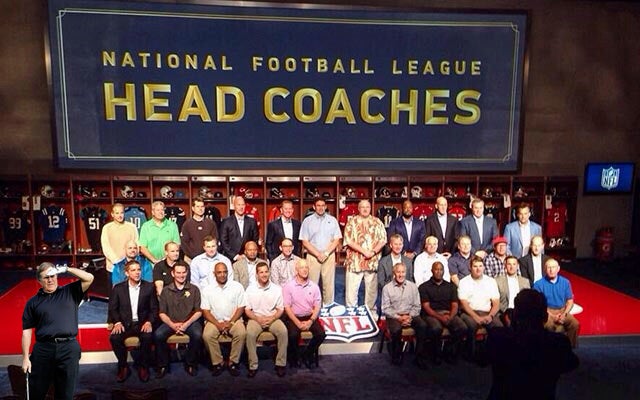 Photo via Habeas
"It's all about you, Bill."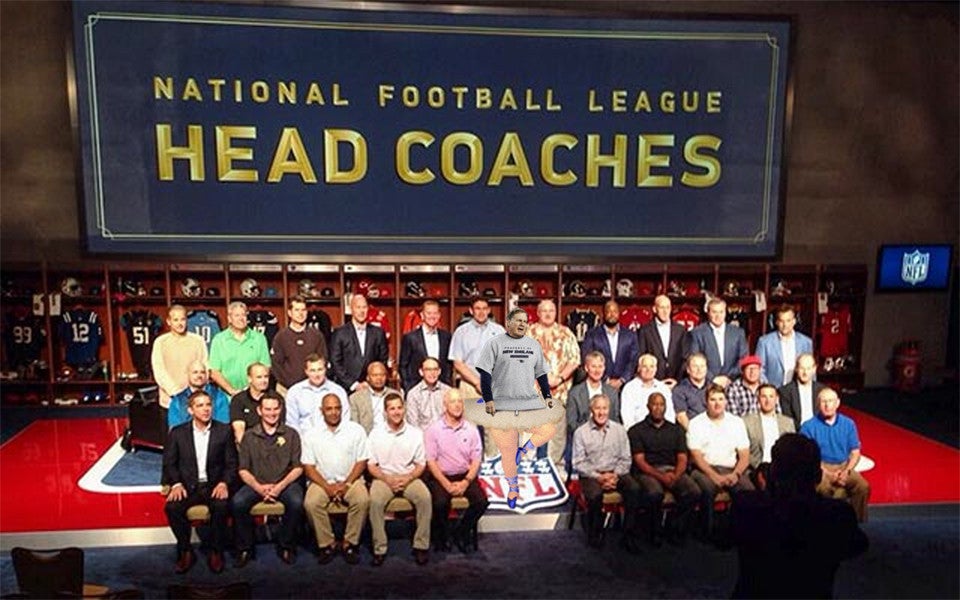 Photo via ScriptSarge
"I just love it because I don't want my coach to get into his media persona, I want a grumpy hermit that would rather be working on winning football games than schmoozing with cameras on him," 2busy2blizzy commented.
While Reddit's remixes are spot-on, this one from CBS reporter Will Brinson is awesome.
Bill Belichick did say he wanted to be photoshopped in the head coaches photo … pic.twitter.com/997ySgwcA9

— Will Brinson (@WillBrinson) March 25, 2014
Photo by Keith Allison/Flickr (CC By SA-2.0)