Parents are now serving up their children at tea time with the latest photo meme to hit the Internet: baby mugging.
It doesn't involve taking mug shots of a baby (although they may disagree when they're old enough to see the photos) or robbery. All you need is a baby (or pet) to photograph, a coffee cup, and a camera.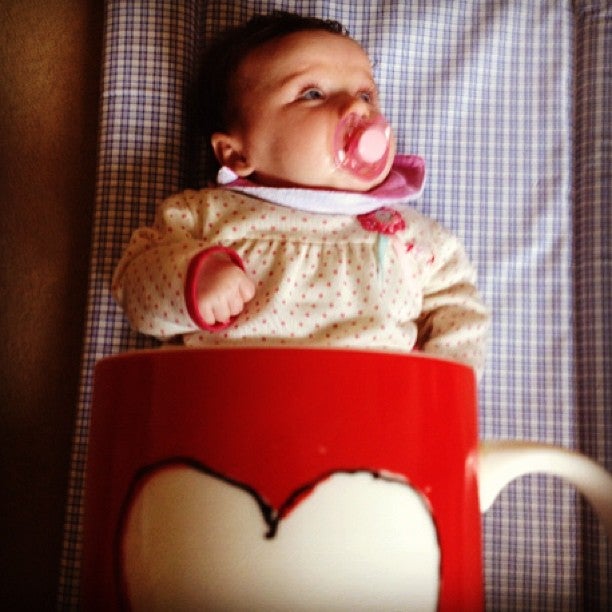 Photo via BabyCentre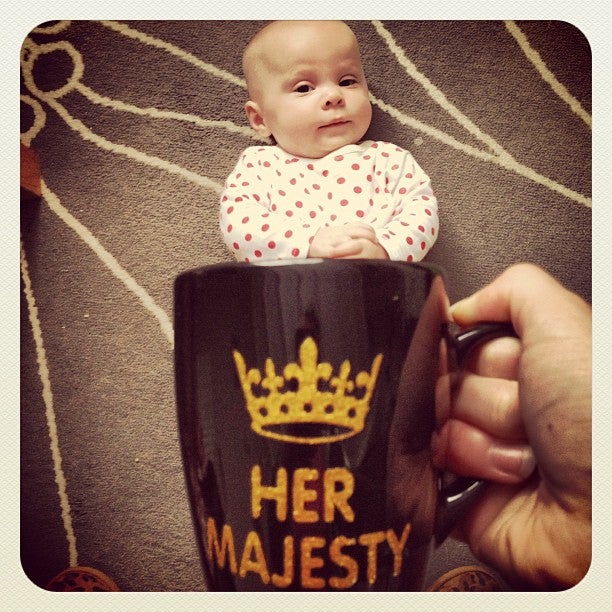 Photo via sambucax
The meme originally started last month by Ilana, a freelance creative director from New York who runs the blog Mommy Shorts, as a way to bring smiles to her readers' faces following the Boston bombing.
"'Baby mugging' is actually holding a mug in front of your baby, so that it completely obscures their body and snapping a photo," she explained. "That's it. No Photoshop necessary."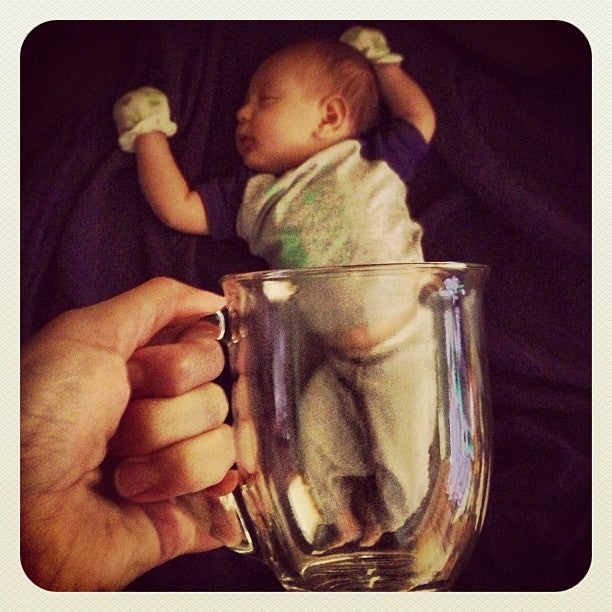 Photo via Kristen Maura Daniels
Unlike Quidditching, which involves perfect timing from you and your friends, you just need to have a good sense of perception and make sure your baby doesn't squirm outside the lines of the mug. And it's nowhere near as messy as Milking.
The trend caught on last month in the U.S., but just hopped across the pond over to the U.K. with almost 1,800 photos on the #babymugging tag.
And as some parents showed, your baby doesn't have to be human.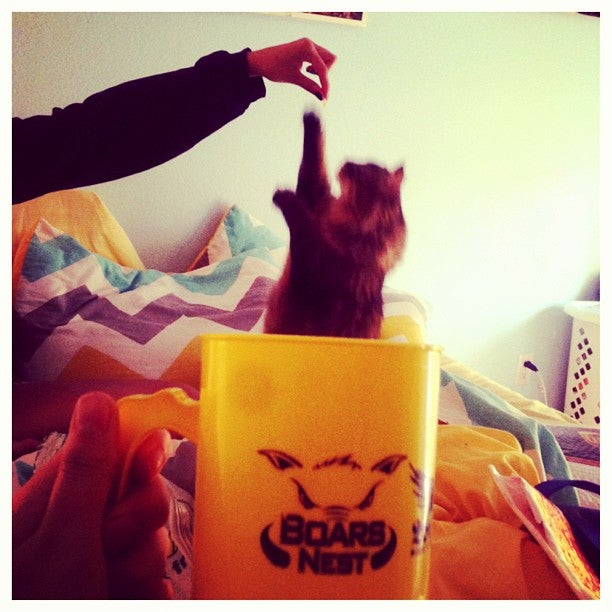 Photo via Holly Hoover
Would you like one lump of cuteness or two?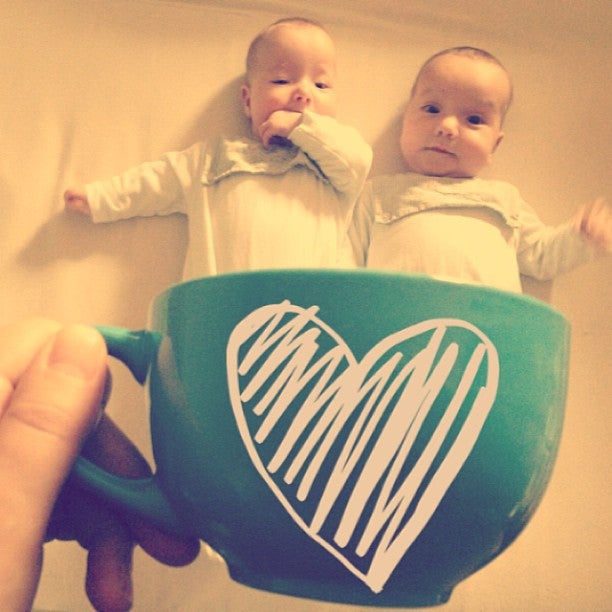 Photo via geraldinag
H/T Daily Mail | Photo via Instagram