As if basketball god Michael Jordan didn't have a long enough résumé already, he can now add "beer pong aficionado" to the list.
Jordan was spotted playing America's favorite drinking game this past weekend at Miami's Ritz-Carlton hotel. 
There isn't much context to explain why Jordan was playing pong, but since the 50-year-old star moved into a new mega mansion 90 minutes away, chances are he was just enjoying retired life. Some other photos of Jordan playing were posted on Twitter.
A week ago Jordan made news after a video promoting the sale of his Highland Park property went viral. The YouTube clip showed off the home's nine bedrooms, 15 bathrooms, and full-size basketball court. The opening price is around $29 million.
Beer pong is fun and all, but I'd rather see the six-time NBA champion play some cornhole. What else should Jordan play?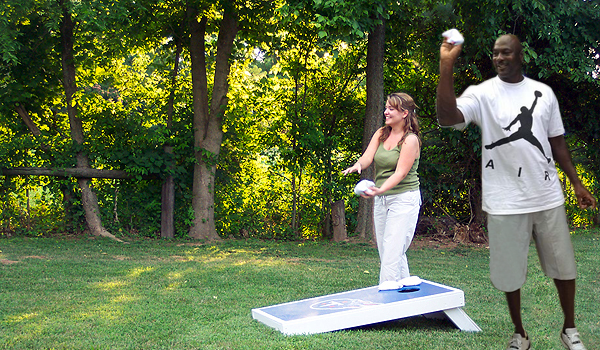 Remix by Fernando Alfonso III
H/T Larry Brown Sports | Photo by Jason Smith/Flickr