MC Hawking was a nerdcore rapper before "nerdcore rap" was even a thing. In the early 2000's, software engineer Ken Lawrence started using text-to-speech software to show the world what it would be like if theoretical physicist Stephen Hawking got on the mic. His first—and only—album, 2004's A Brief History of Rhyme: MC Hawking's Greatest Hits, is considered an early nerd-rap classic, but he never followed it up. Until now.
Today, the Hawkman is back with the world premiere of the first video from his upcoming sophomore album, The Hawkman Returneth.
This track, "Fear of a Black Hole," originally debuted in 2016 at the Starmus Festival in the Canary Islands in front of the real Stephen Hawking, who was the festival's honoree that year. Also in the audience were celebrity astrophysicist Neil deGrasse Tyson, biologist and Twitter crank Richard Dawkins, and Queen's Brian May. Nerdcore veteran MC Lars contributed a literary verse to "Black Hole" and joined Lawrence on stage at Starmus.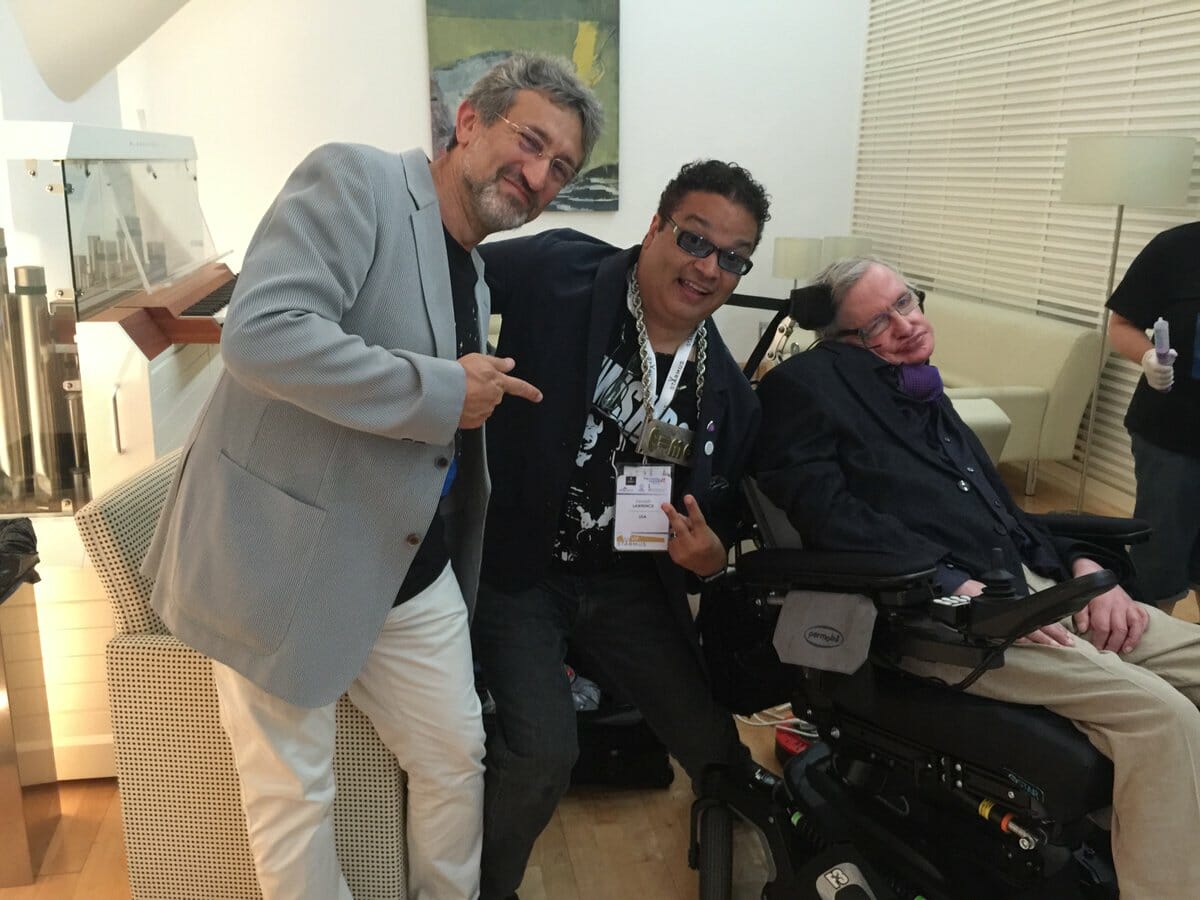 A few years prior to that event, Lawrence started MC Hawking's Podcore Nerdcast. It was the first public output from MC Hawking in almost a decade, but it only spurred his motivation to record new tracks "from about 5 percent to about 15 percent," according to his podcast co-host Len Pal. The Starmus performance and "Fear of a Black Hole" changed all that, though, and now it looks like the intersecting worlds of physics and gangsta rap will get a new Hawking record in 2018.
He can't leave rap alone, the game needs him.