Who is "Lenny" the emoticon?
Although the origin of ( ͡° ͜ʖ ͡°) is still unclear, it caught the Internet's attention on Nov. 18 when the r/israel subreddit was reportedly overrun users from 4chan's notorious /b/ board, who posted numerous links featuring the face. According to Know Your Meme, the face had been dubbed "Le Lenny Face," "Le Face Face," and "Le Palestine face" by 4chan users.
The overflow of emoticon spam coincided with an Israeli airstrike attack on Gaza that occurred the same day, killing 11 Palestinian citizens.
While r/israel moderators have since removed the posts, discussion of ( ͡° ͜ʖ ͡°)  continued on Reddit. Close to 200 submissions feature the unicode characters in the links.
"It's a forced meme. It should go away in a week or so," commented Redditor ME24601 in an AskReddit thread.
It didn't take long for ( ͡° ͜ʖ ͡°) to  take advantage of that week-long lifespan and spread beyond 4chan and Reddit.
To date, over 150 Facebook pages have been created using the unicode characters. So far, the most popular of these pages belongs to ( ͡° ͜ʖ ͡°) (Comedian), which has over 3,800 likes and collects various parodies of the image.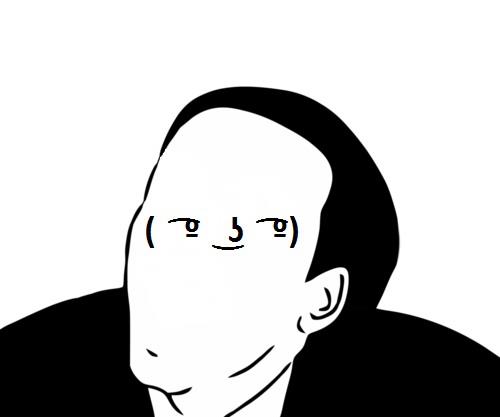 Photo via ( ͡° ͜ʖ ͡°)   /Facebook
According to Topsy, the emoticon has been tweeted over 17,000 times in the past week. Additionally, more than 1,000 YouTube videos are tagged with the characters. Two of the most popular videos, both created by YouTube user cubegoat, have over 50,000 views each.
While no one in particular has come forward to claim responsibility for starting the meme, Google searches reveal that it appeared in posts on several gaming forums before /b/ made it famous as "Le Palestine face."
The face now appears to have fallen out of favor on /b/, and several 4chan users who spammed it on the site have reportedly received temporary bans.
Photo via ( ͡° ͜ʖ ͡°)   /Facebook