The king can do as he likes. And now two kings have come together to rule as one ruthless tyrant.
At first glance, Joffrey Baratheon and Justin Bieber don't have much in common. After all, one is a universally despised fictional character in George R.R. Martin's A Song of Ice and Fire and HBO's Game of Thrones who is often outwitted and bested by women and his uncle while the other is a highly successful Canadian pop star with millions of fangirls and followers on Twitter.
However, despite the dispute (and wars) from lords who know of Joffrey's true parentage and pretty much anyone who isn't Oprah, they are both considered kings in their own right.
Now the newly crowned King of Westeros and King of Pop have melded together to become one nearly unstoppable tyrant: Joffrey Bieber.
"Where fiction's biggest brat and real life's biggest brat become one!" the blog description reads.
Basically, in one swoop Joffrey became even more unbearable (which I didn't think was possible) and Bieber has never been more deserving of an "imp slap."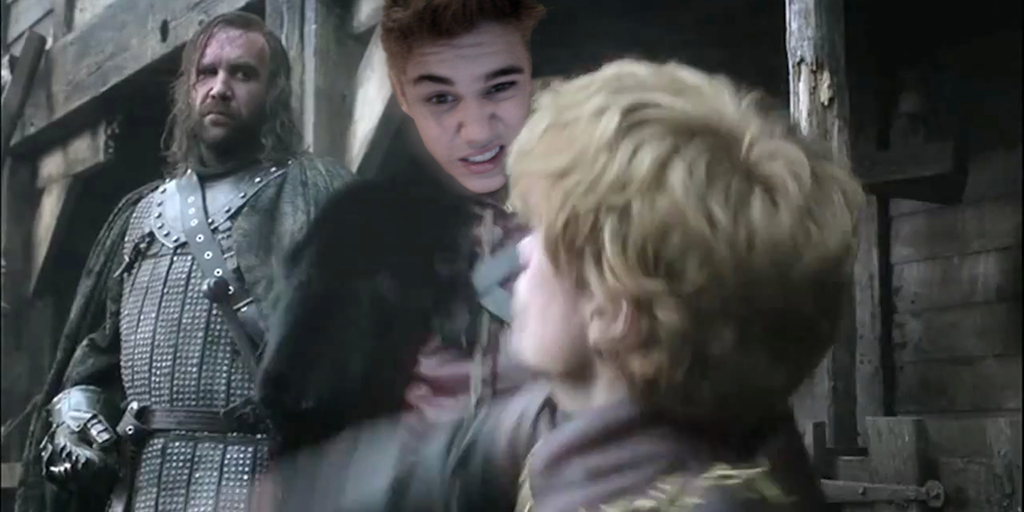 Photo by Jason Reed
Once you place Bieber's head on top of actor Jack Gleeson (who portrays Joffrey in Game of Thrones), a lot of things make sense about the pop star. We're still not sure about that monkey, but we could probably blame some of his recent behavior on Cersei.
For example, we now know the real reason Joffrey Bieber finally got rid of his signature mop: the hair got in his eyes when he tried to use a childproof crossbow.
… Much better.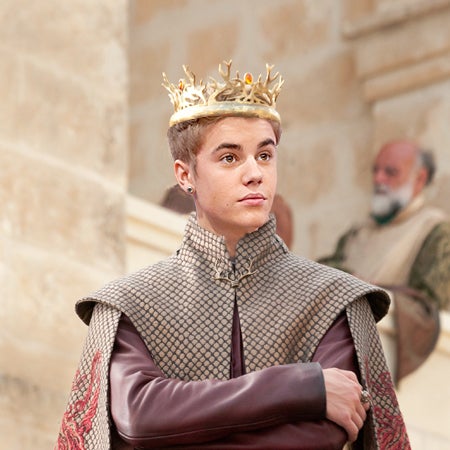 Joffrey now has even more swagger in every step.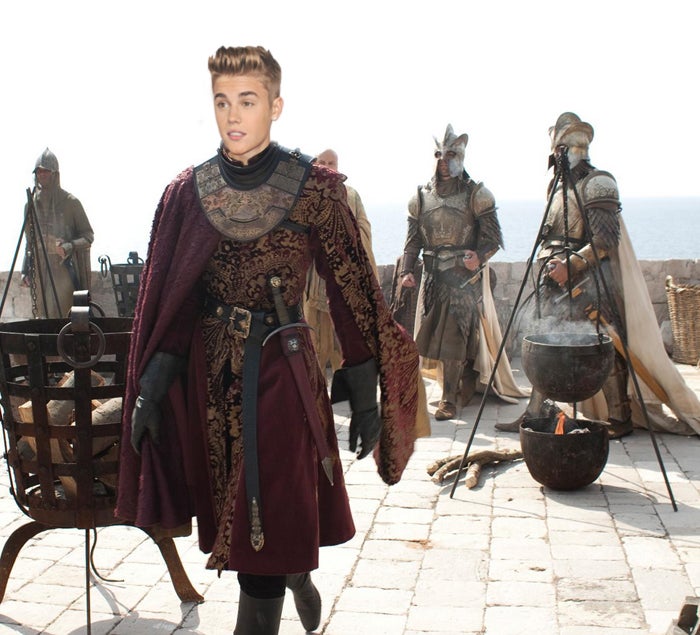 Any Belieber would kill to be in Sansa Stark's place, and I bet she'd happily switch with them. Or if she's still playing the game, maybe not.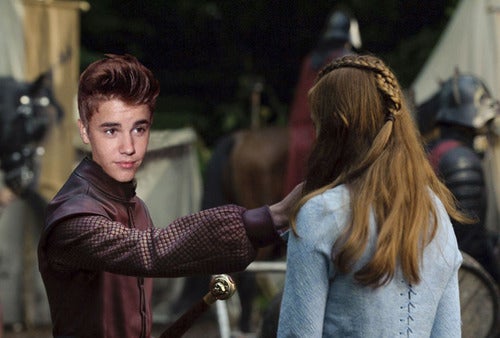 If Joffrey Bieber threatened to sic Ser Ilyn Payne on me if I didn't enthusiastically watch his performances, I'd be a Belieber, too.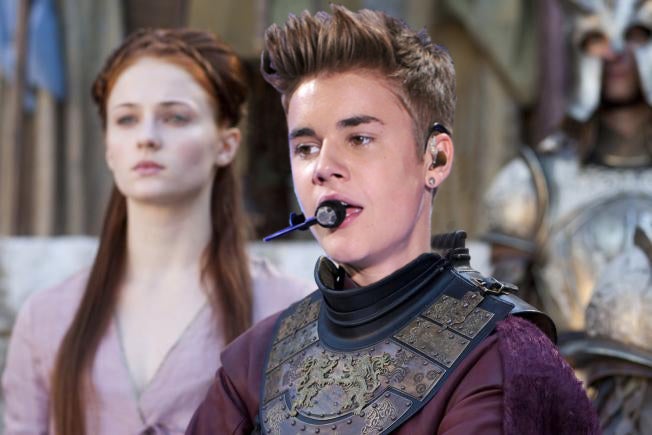 Joffrey definitely wasn't compensating for anything in the show and neither is Bieber.
Now that we've learned a bit about our Joffrey Bieber overlord, we may be able to find his weakness. A faceless assassin as he says "Valar morghulis?" Decent music?
The world may never know, but I hear weddings are lovely this time of year.
All photos via Joffrey Bieber/Tumblr