We haven't heard much from Herman Cain since he stumbled through a run for president last year. But Cain, former CEO of Godfather's Pizza, isn't just a politician—he's a business, man. Looks like he's pushing a new business idea. 
On his website, New York writer Evan Gahr posted an email that went out to Cain TV's subscriber email list, hyping a new erectile dysfunction pill. At the top of the email, there's an "editor's note," clarifying that the message is from Cain TV's "sponsor partner," Natural Breakthrough Research LLC. Gahr quotes a doctor on his blog, who calls the meds "BS." Elsewhere, Cain TV rep Dan Calebrese confirmed the email ad is legit, stating, "It's not a product I would use but I saw no reason it should not be advertised."
Once you get to the Natural Breakthrough website, an excited man tells you how these all-natural boner pills will improve your life and prevent your wife or girlfriend from cheating on you. It also includes the term "senseless erection."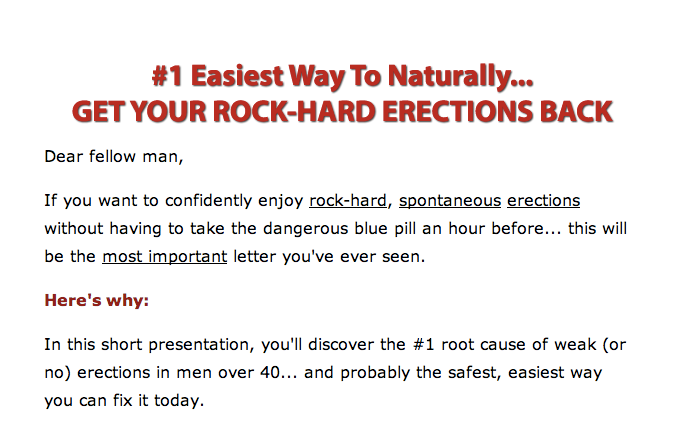 Smart move not actually putting Cain in the commercials. Let the 9-9-9 jokes commence.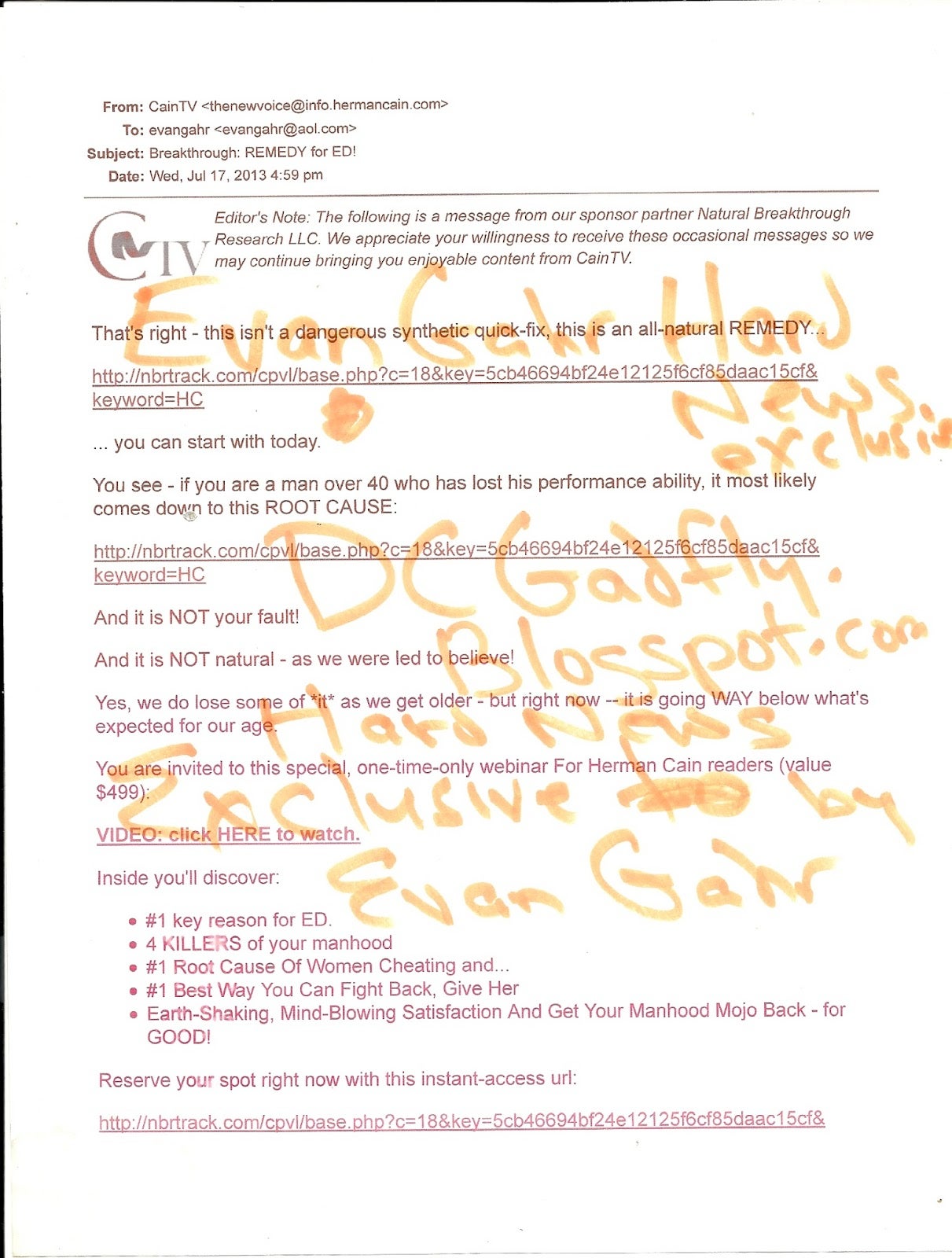 Photo via Gage Skidmore/Flickr