According to the Facebook group Feeding My Family, $1.99 for an avocado is progress.  
The issue of food insecurity in Canada's far North was brought to public attention by the United Nations, who issued a scathing report (PDF) that declared Canada in violation of international human rights law, much to the consternation of the PR-conscious conservative government. The government held up its Nutrition North Canada program as a shining example of effective government action to protect citizens, claiming cost reductions of 11-22 percent on healthy food.
It's too bad it seems none of its citizens agree.
In the scant week since its creation, Feeding My Family has gone from a private group with four members to a very public one, boasting 18,046 members and rising fast. The entire population of Nunavut is only 29,474 according to the 2006 census, although it is roughly the size of Western Europe. The group inspired a Nunavut-wide demonstration last Saturday, and members are organizing to make regular demonstrations, along the lines of Quebec's Casserole Nights.
Canadian food insecurity is also a front-page issue on social news site Reddit at the moment, where users are debating the reported prices.
Nunavut has zero commercial agriculture, due to the extreme climate, and a significant proportion of the population gets its food wild off the land or the ocean. Everything else has to be shipped in, and when there are no year-round roads (and there are no year-round roads into Nunavut) that means air freight, with a fuel surcharge, and in the summer it means boats. It never means inexpensive.
"The amazingly high penetration of Facebook into the North…. and the current climate of social unrest worldwide… why would we think the Inuit of Nunavut would not take the step of launching such a group?" posed social media pro George Lessard of Yellowknife, NWT, to the Daily Dot. "In the four years I lived in Arviat Nunavut, I don't think I ever came home from the grocery store without a single bag being under $100."
Feeding My Family's group page uses photos and personal testimony to document alleged price-gouging: a case of bottled water ($104.99), green peppers ($10.25 per pound), red peppers ($16 per pound), a single can of 7 Up ($5.25). Over $70 for a three pound beef tenderloin. $15 for a bottle of Snapple; $11 for a single serving juice box.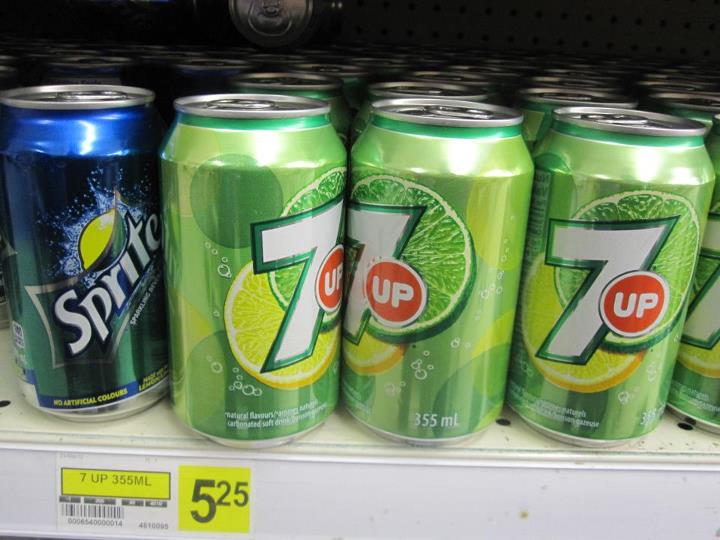 There's now a Change.org petition as well. It states: "Over 70% of Nunavut families with children between the ages of 3-5 are food insecure." According to the Canadian Government, "92.3% of Canadian households were food secure in 2007-2008," adding fuel to Northern/Southern resentment.
As one Feeding My Family group member pointed out, home cooking is not necessarily a way around the high costs of cookies and prepared foods, either.
"I have seen a lot of replies to pictures of items such as cookies, or mentions of frozen pizzas and things like that to "just make your own". Yes, if you purchase all of the ingredients to make, say pizza, you can make many pizzas at a per pizza cost of far less than buying one. However, sugar is 18-22 dollars. Flour. Yeast. Sauce. Cheese. Meat. By the time you buy the ingredients to make those five pizzas you have spent your entire budget. Same with cookies. You buy one bag of 8$ cookies as a treat. Everyone jumps to say 'just make your own' but by the time you've bought all the ingredients you're out of money and your family can't live on cookies."
And buying pizzas to heat up at home? Member Tanya Haulli has a response to that:
"I just bought two pizzas, two pops, an orange and an apple for me and my three little brother's lunch and it costed me $45.12! So let's say each meal comes at about $45 at three meals per day, that equals to about $135! Times that by seven and you get $945. Which means, we are paying about $1,000 a week for our meals. AND! if you have a baby, you have to buy milk and diapers. I have a government job, but even I have trouble with money sometimes."
Group Member Andrew Riddell has done the math to account for the price disparities:
"I remember living in Iqaluit and seeing a six quart basket of peaches for about 18 dollars and milk close to $4 a loaf, and a tiny can of spaghetti sauce for about 4.85. 3 liters of milk about 11.75. Case of coke $26.

"My father and I did test of this one summer. the price quoted from the south in the summer for the peaches was about 3 dollars from the fresh market in Ottawa. To ship it was about 7 dollars by plane. Then GST & PST not on the fruit, but on the cargo. So now, we were looking at about 15 dollars, then the store in Iqaluit ( If we bought there) has to make a profit. So they raise it even more."
The government's response, the NNC program, has been to send food retailers a subsidy; critics of the plan say that retailers are pocketing the money and failing to pass the savings along to consumers. The previous plan, called Food Mail, sent money directly to the citizens.
You can guess which system the citizens preferred.
Photos via Feeding My Family/Facebook