Have you ever looked at One Direction and thought, "You know, they're okay, but they'd be really great if they just had seven more members and a wolf concept?"
No?
Well, tough, because EXO happened anyway.
EXO is one of the biggest names in K-pop today.  A unique mix of rap, hip-hop, rock, and R&B, the band has been one of the most popular subjects on Tumblr ever since their debut last year—trailing only One Direction on the site's list of popular tags.
But until yesterday, EXO had never even released a full album.
Why are they so popular despite being so new and untested? It might help that they are a 12-member band full of hot boys. Imagine the passion of the Justin Bieber fandom multiplied twelve times over, and you begin to glimpse the intensity surrounding EXO.
Oh, and there are 66 possible ways to pair them up if you'd like to ship them.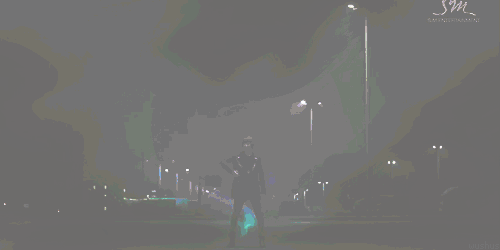 GIF via shirtlessboys/Tumblr
Here's everything you need to know about EXO, and why they're the weirdest, most unexpected pop sensation you'll hear about this year.
THEY HAVE MASTERED THE ART OF ANTICIPATION
"EXO" is short for exoplanet, because they're intergalactic superstars. But that's not the weirdest thing about EXO. The weirdest thing is that the group has maintained a fanatically invested fanbase for more than a year… without actually releasing any music.  
In Korea, pop groups usually debut with singles and teasers for their upcoming album. But before they even debuted, in January of 2012, EXO released no less than twenty-three teasers for the album that finally dropped yesterday. XOXO, which the band has also released through iTunes, came out eighteen months after the teasers for it were released. 
If you were waiting that long for your favorite song to drop, you'd be invested, too.
EXO ARE THE TWO HALVES OF THE TREE OF LIFE
While they're based out of Korea, EXO is actually split into two sub-groups: a Korean performance team, EXO-K, and a Chinese Mandarin language performance team, EXO-M. In the video for their first single, "MAMA," their studio, SME, filmed a two-minute long introduction that spun a wacky mythology wherein EXO-K, the Korean subunit of EXO, and EXO-M, the Chinese subunit, each formed half of the roots of the tree of life. The video implies that they split apart and turned into two superhero groups. Kind of like if the Justice League and the Avengers also sang and danced.
The tree theme is something they've kept up through their music so far. Like so: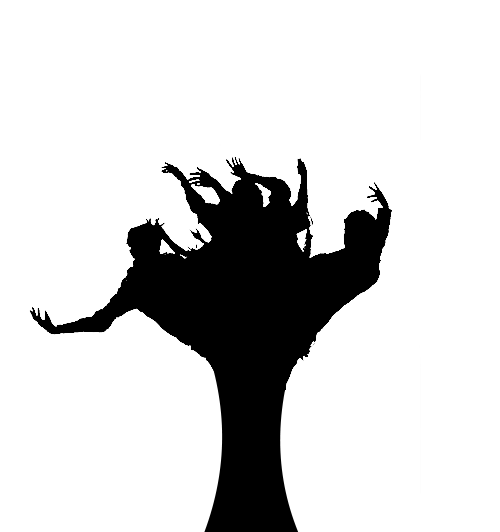 GIF via EXO12/Facebook
THEIR NEWEST SINGLE IS EMBARRASSING
The human tree GIF above comes from a live performance of EXO's latest single, "Wolf." 
Here's all you need to know about "Wolf."  It contains the line:
Geurae WOLF! (That's right, WOLF!)

Naega WOLF! (I'm a WOLF!)

Ayoooooooo!
And if that's not bad enough, the just-released music video is even more facepalm-worthy.
Korean forum Instiz called this disaster "mental breakdown-inducing." 
"They're human mops," said one horrified fan. 
"Please… at least don't growl," echoed another.
While the track dropped a few months ago, the music video has been waylaid indefinitely. From all accounts, it's shaping up to be the music video equivalent of Teen Wolf, and the fandom is poised to begin churning out fanfic full of pop-stars-turned-werewolves. 
How can you blame them, when the stills from the upcoming drama video look like this?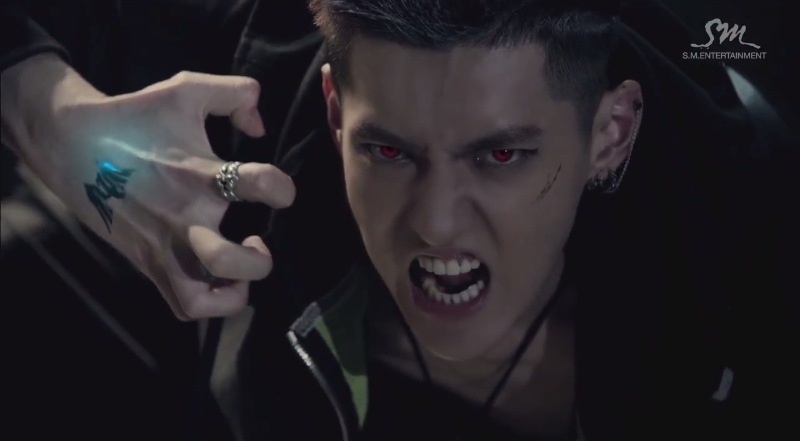 Photo via Instiz
THEY'RE SHROUDED IN MYSTERY
Like any good boy band, EXO has its share of conspiracy theories. No one knows why the band essentially disappeared for a few months after it leaked two more album singles earlier this year. For a while, the band could be spotted in airports sporting randomly changing hair colors, and rumors of filming abounded. Were they redoing their promotional single? Had EXO-M's leader, Kris Wu, temporarily left the band? Were they re-recording tracks? Was the studio having them keep a low profile to increase suspense before their album release?
When they finally released a teaser for the music video for "Wolf" last week, they raised more questions than answers. The actual music video, which landed just two days later, is just a dance video, containing none of the dramatic film-style footage that appeared in the trailer. Does this mean there's another music video to come? 
THE FANBASE IS INTENSE
Another thing EXO has in common with your favorite boy bands across the pond is the lightning-fast speed at which the fandom produces translations of music videos, GIFs, fuckyeah Tumblrs, roleplays, pimp posts, and other kinds of fanworks.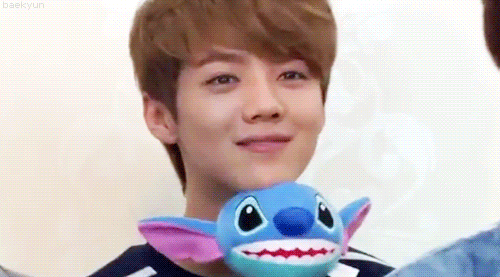 Photo via kuraclaw/Tumblr
Inevitably, however, one wonders why all this intensity gets lavished upon a band as prone to missteps as EXO seems to be so far. But embarrassing videos aside, EXO has multiple layers of talent to its credit, and perhaps more importantly, much more to offer fans than just the music.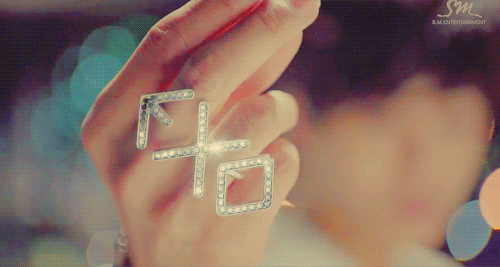 Photo via ysahceci/Tumblr
For one thing, two separate performance groups means double the fun in terms of enjoying your favorite band members' personalities. For another, they're still new. 
"I guess i mostly like them because of their potential," one anonymous fan confessed. "And because since they're new, everything just feels like it's so much fun."
There's also the fact that if you're an English language fan, you have to really work to be in a K-pop fandom. And when you have a band full of twelve members, it's even more work. Adds the anonymous fan:
"When I first got into them, the "MAMA" [music video] had just dropped, and I was scrambling to learn all their names and backgrounds with everyone else. 12 people is a lot and once you invest that kind of energy you kind of feel… stuck with them."
It's not all fun and games, however, especially due to the paradoxically alienating nature of Korean nationalism within the fandom—not just for EXO, but for all of the Korean pop bands that are most frequently exported to other countries as part of Hallyu, the "Korean wave," a movement to take Korean culture worldwide.  
While EXO is still too young to have an official fan club, it's not immune to rumors of excluding international fans from performances, like a recent claim that European fans were not allowed entrance into the group's big comeback event.
The band members don't always have it easy either. Yesterday, reports of fans mobbing the band at an airport surfaced, complete with audio and video footage of the members struggling to fight their way free of the crowd to safety.
So maybe EXO isn't that much different from the other bandoms after all. And like many other fandoms, there's an ironic self-awareness involved in being a part of the madness—the frantic push and repel towards a fandom source that embarrasses and delights you in equal turns.
"Why do you love EXO?" I asked the anonymous fan.
"I hate them," came the immediate answer. "And so will you."
Correction: A previous version of this article incorrectly stated that the fandom nickname for the group is "nugus." The term is more accurately a nickname for any "unknown" band in K-pop, not specific to Exo.
Photo via Instiz