Disney princesses have been mashed up with everything from the Avengers to Star Wars, but now the royal women have received an entire species change thanks to one artist on Tumblr.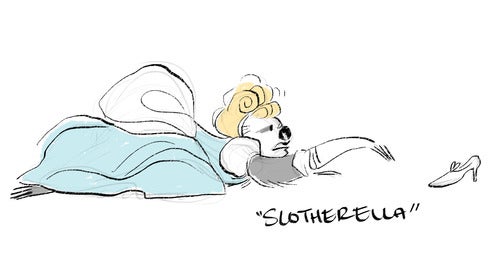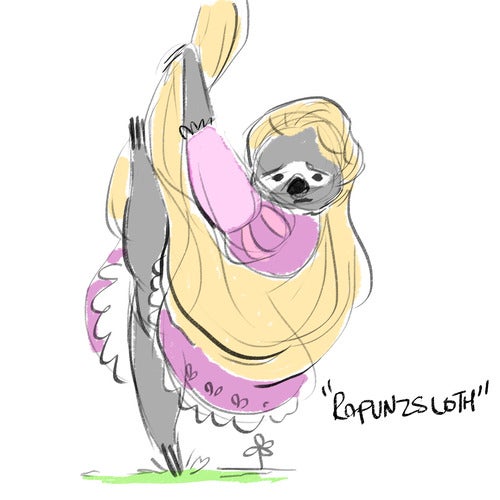 Entertainment design major Phillip Light has combined the princesses with one of the Internet's favorite animals: sloths.
Light posted his illustrations on Tumblr, saying a Facebook conversation inspired the drawings while he was taking a break from finals at the Art Center College of Design in California.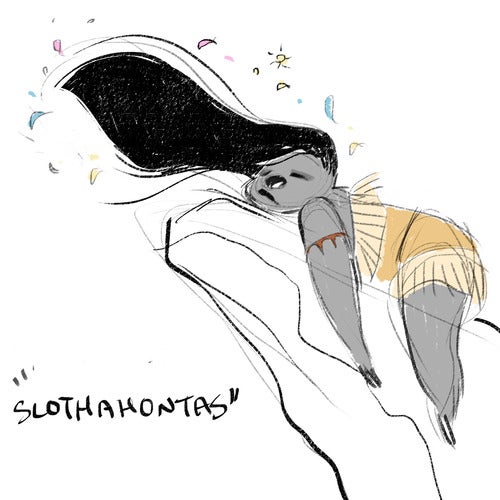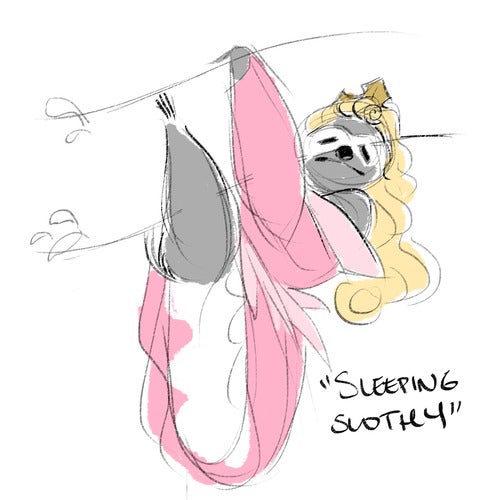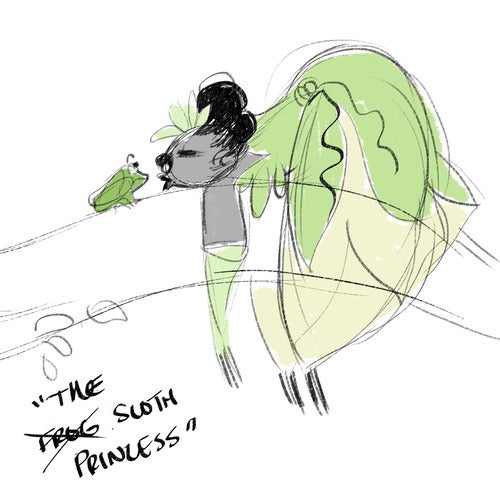 Light has transformed new and classic Disney princesses alike, resulting in 11 drawings including Cinderella as Slotherella and Merida as Merisloth.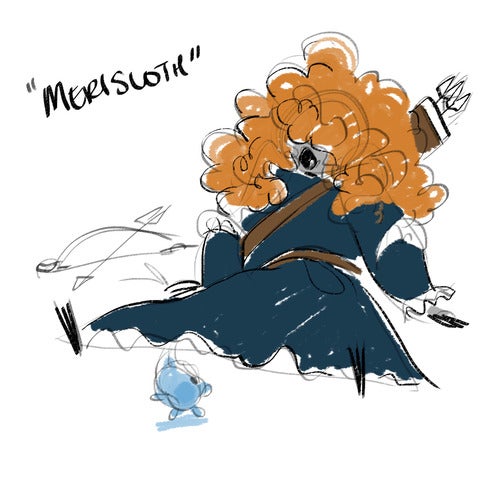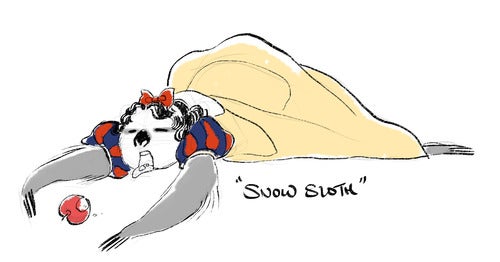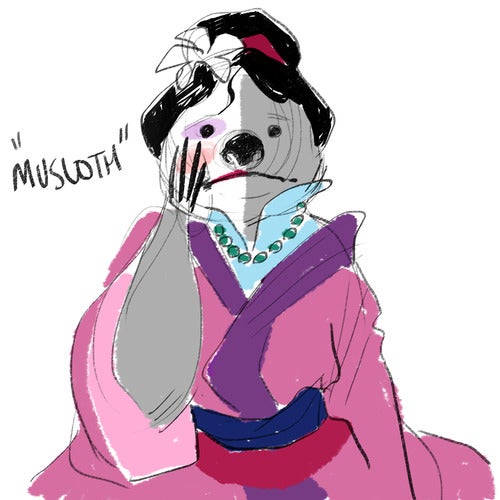 This isn't the first time Light has drawn Disney princesses. He's sketched more classic portrayals, and he contributes illustrations to Disneybound, a blog for those passionate about Disney and fashion.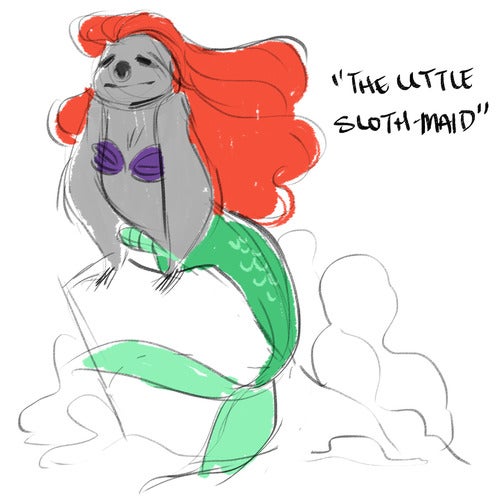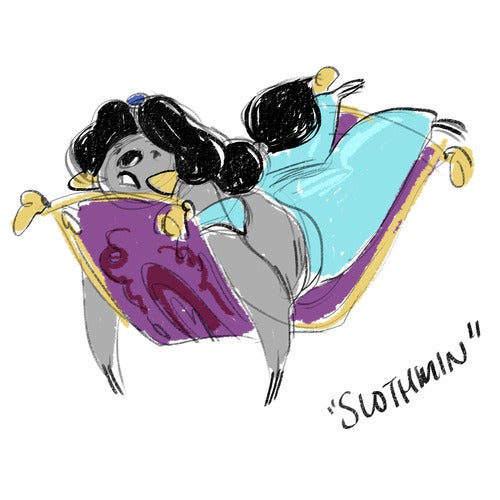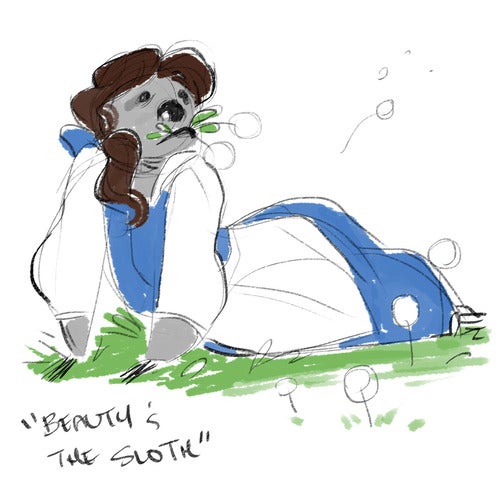 H/T Incredible Things | Illustrations by Phillip Light/Tumblr